This page includes affiliate links, meaning at no extra cost to you, I might make a small commission if you decide to buy something. You can read my full disclosure here.
I'm just sitting here, thinking about something truly amazing: How lucky we are!
We are living in an age where we have technology at our fingertips (literally). I mean, how easy is it to plan your entire wedding with the help of digital tools and resources, especially your wedding invitations and stationery?
That's why this post was created: The following invitations and sets are created and sold by reliable designers from CreativeMarket as well as Etsy.
We scouted for invitations that are in line with the newest wedding trends.
12+ Breathtakingly Beautiful Wedding Invitation and Stationery Sets from CreativeMarket & Etsy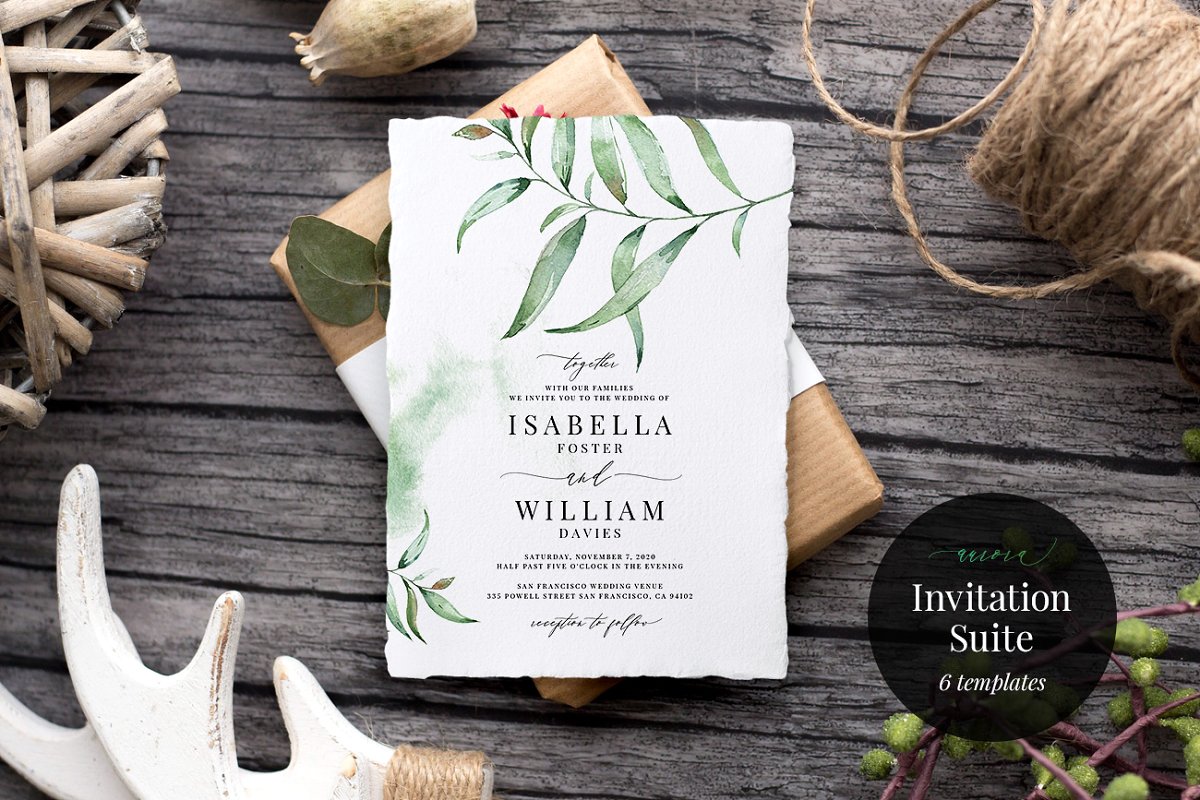 Two things are for certain when it comes to wedding trends that are here to stay: Watercolors and Greenery. We adore that this invitation suite can be printed on craft paper, too, so that it has a more rustic look.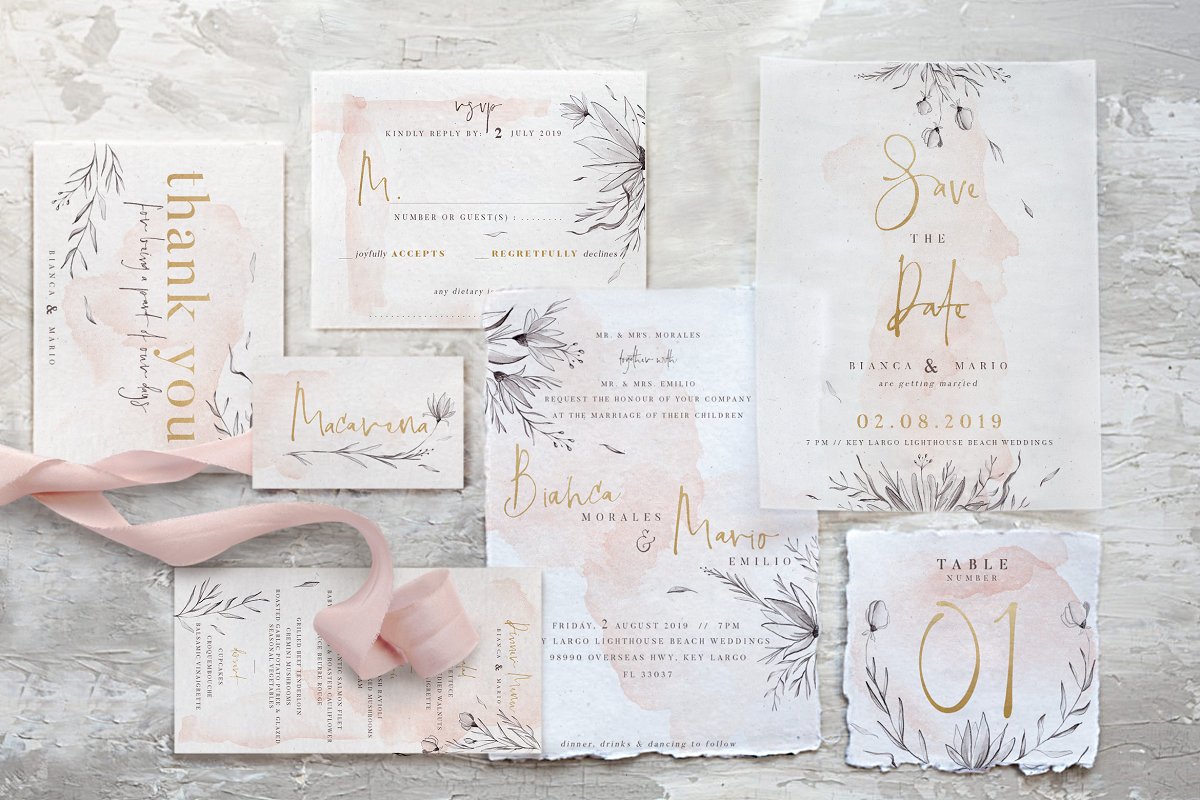 All pastel hues, paired with grey, makes a wedding style look much softer than bold colors.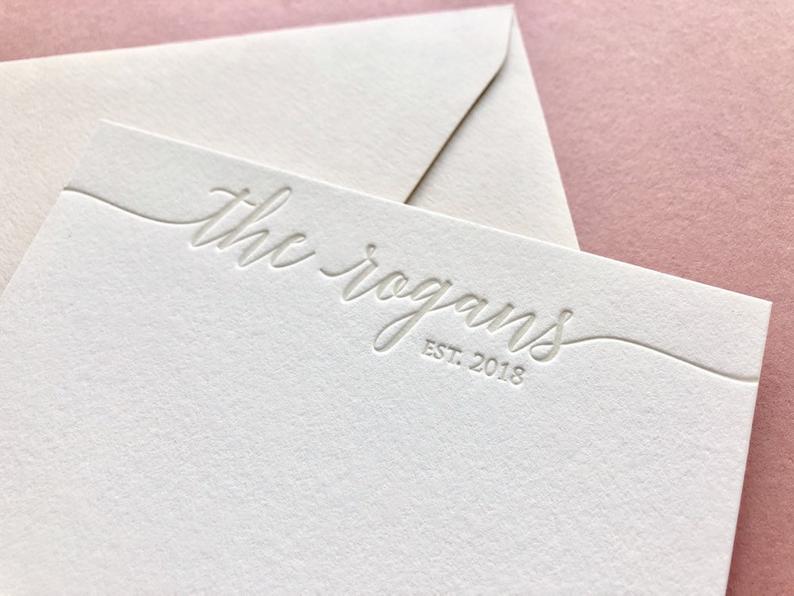 Original letterpress is a lost art form, which we feel should be brought back!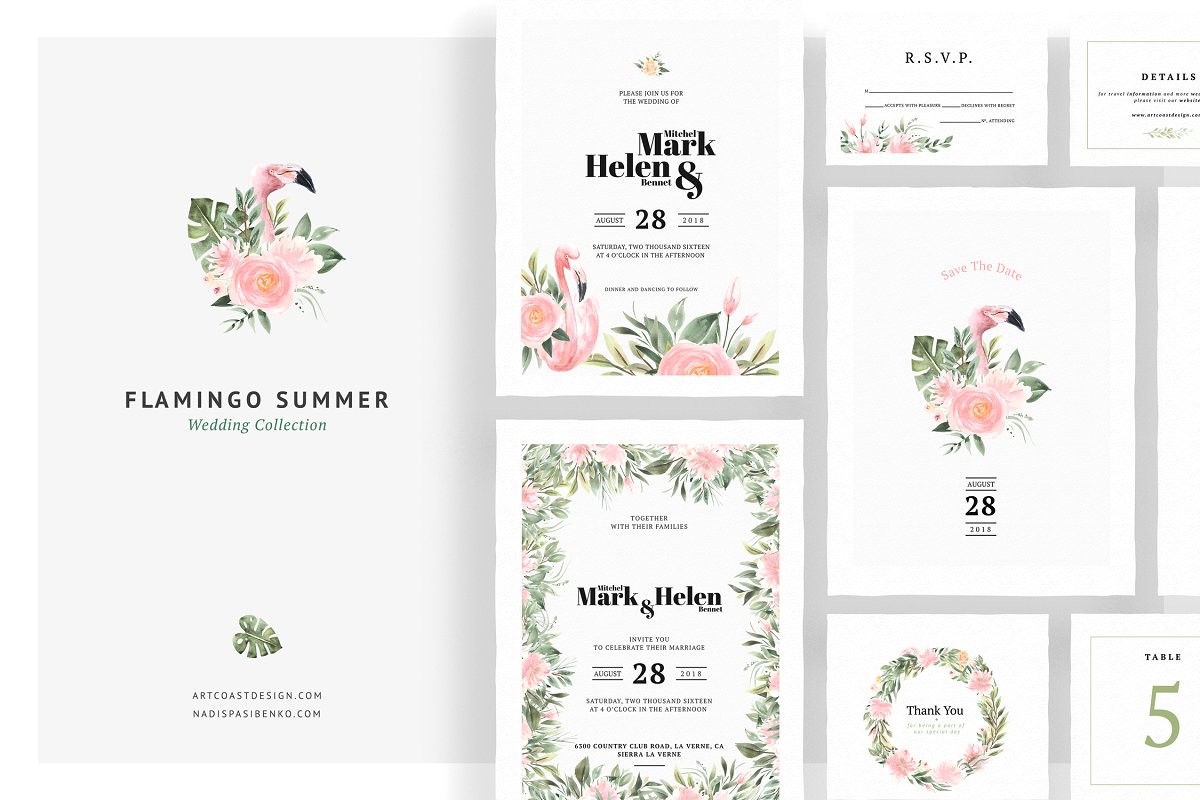 Whether you like bold tropical hues and themes, or subtle watercolor types, it is one trend that looks good on any occasion.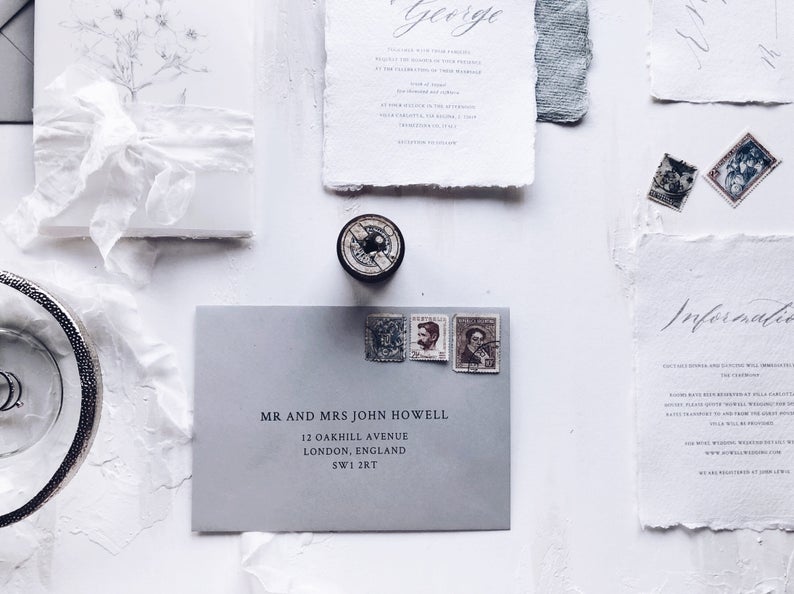 There's a certain elegance when it comes to grey wedding stationery - we love this look!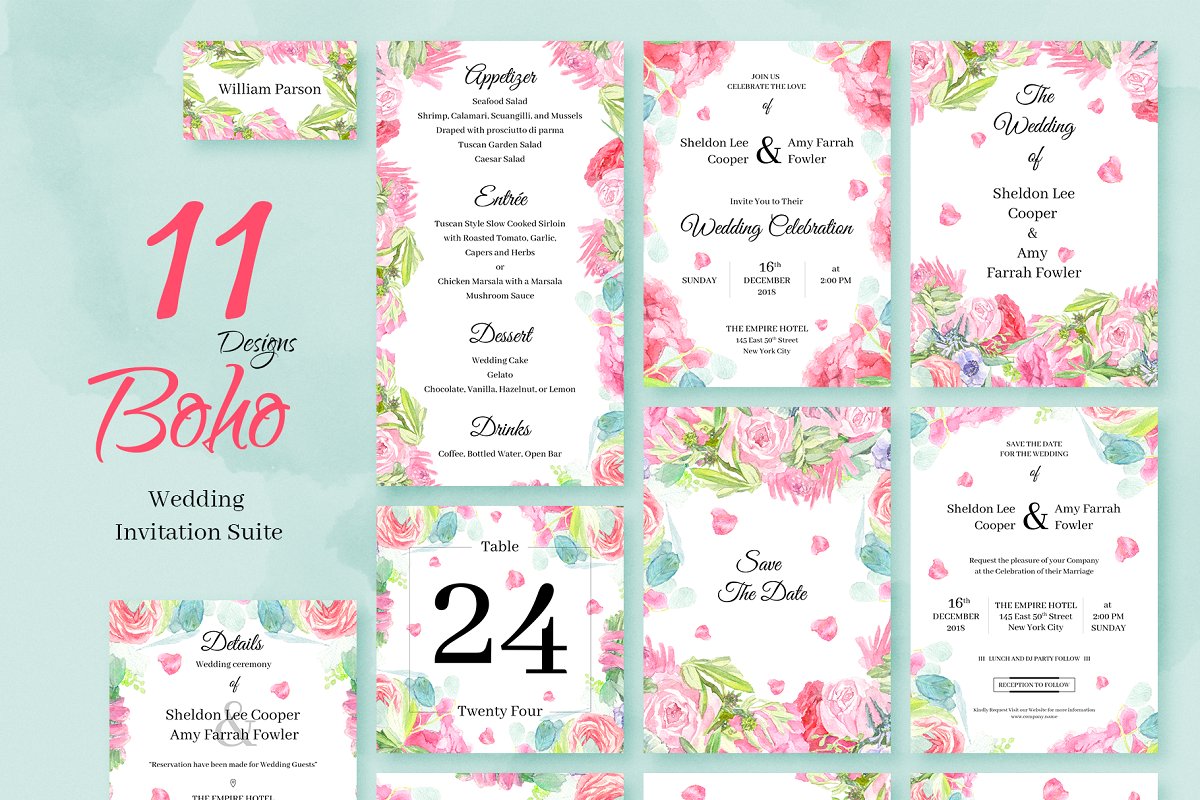 If you have a bright and colorful personality, then this is your style! Match this bright floral theme with soft hues, or something metallic to give it a more luxurious feel.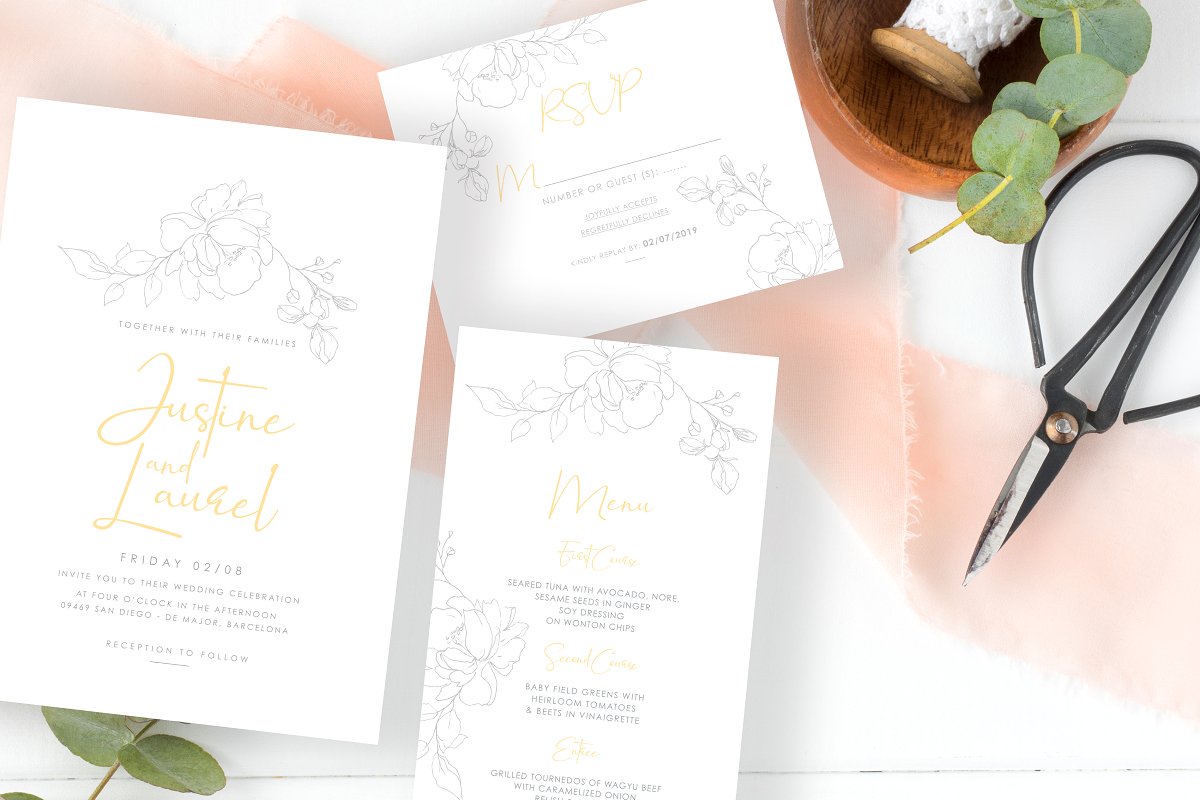 This beautiful set is floral, yet clean and elegant. It fits in well with the minimalist Scandinavian theme which has been a trend for the last 2 years or so.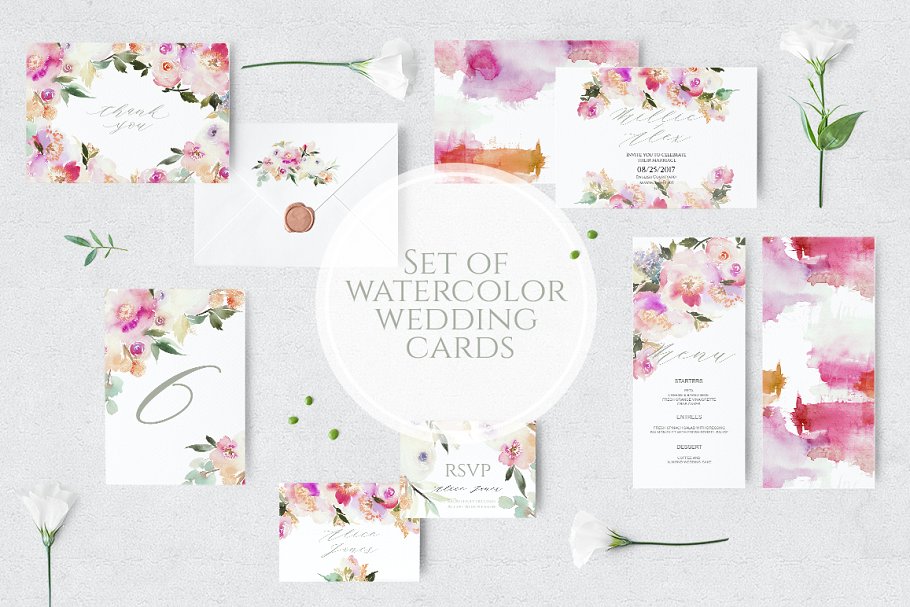 The thing we love most about this set is that it is easy to add your own details and text. No fancy editing software needed. You can even edit this one in MS Paint! 🙂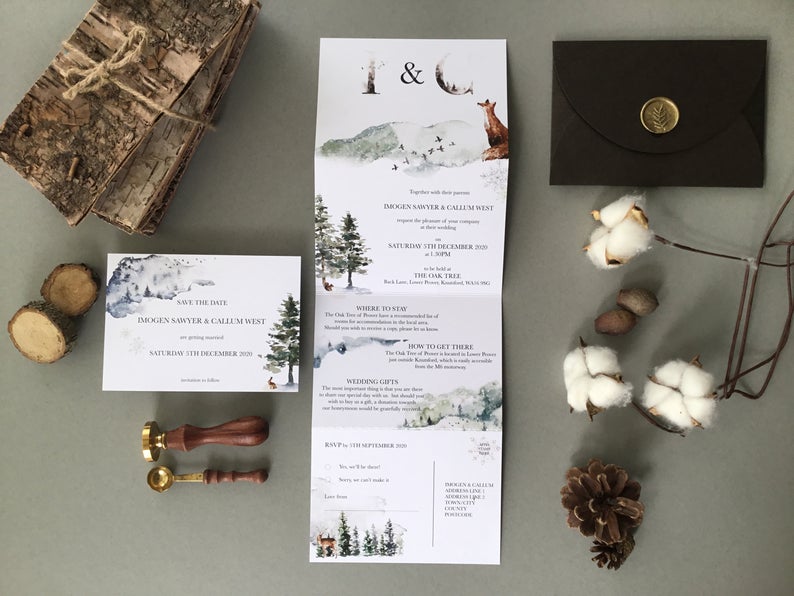 The designs of this Etsy shop is on another level. This luxury set is called "Winter's first snow" - we adore this!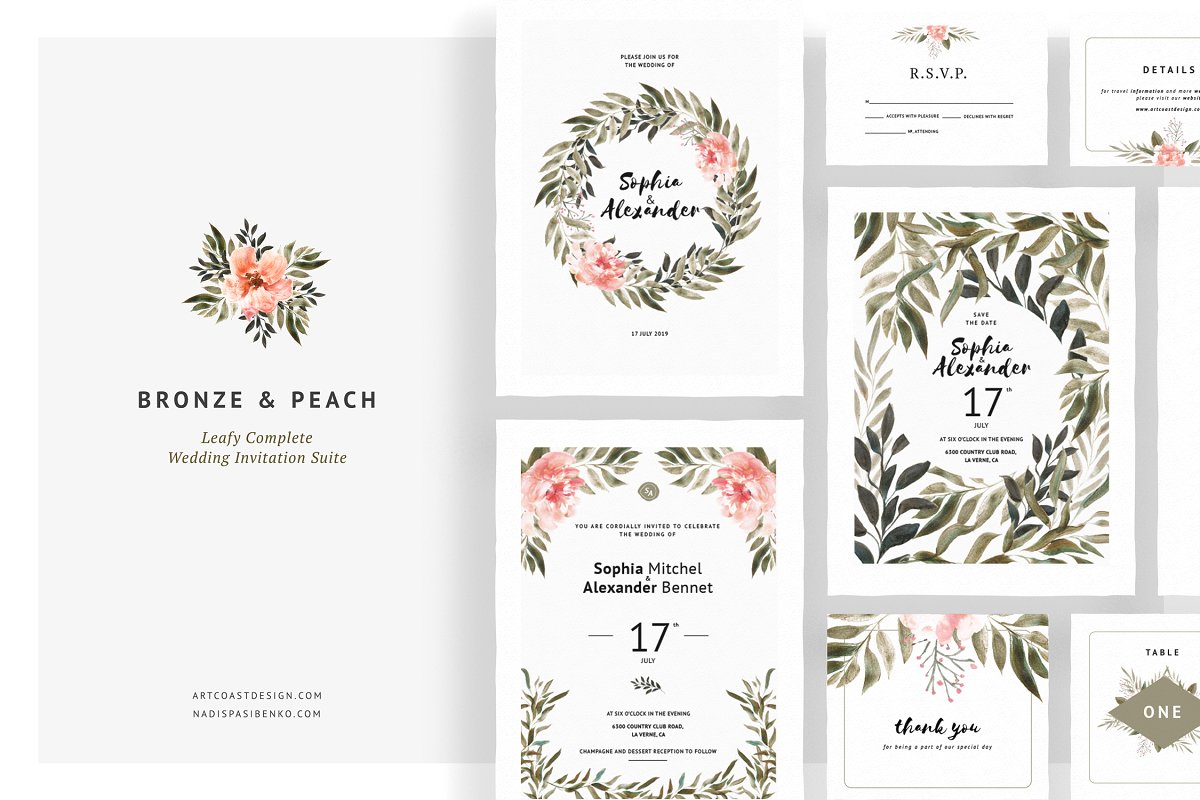 Here we are with the watercolor and greenery again!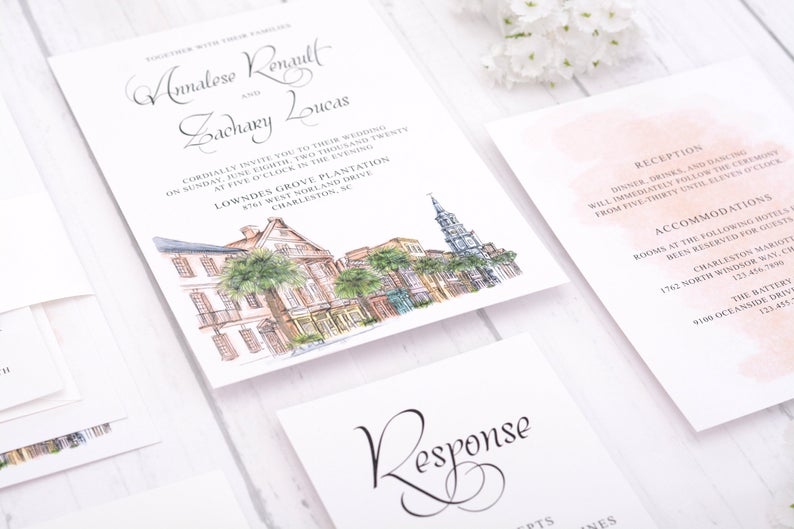 Watercolor elements are not going away anytime soon, and the ones on this set are simply gorgeous.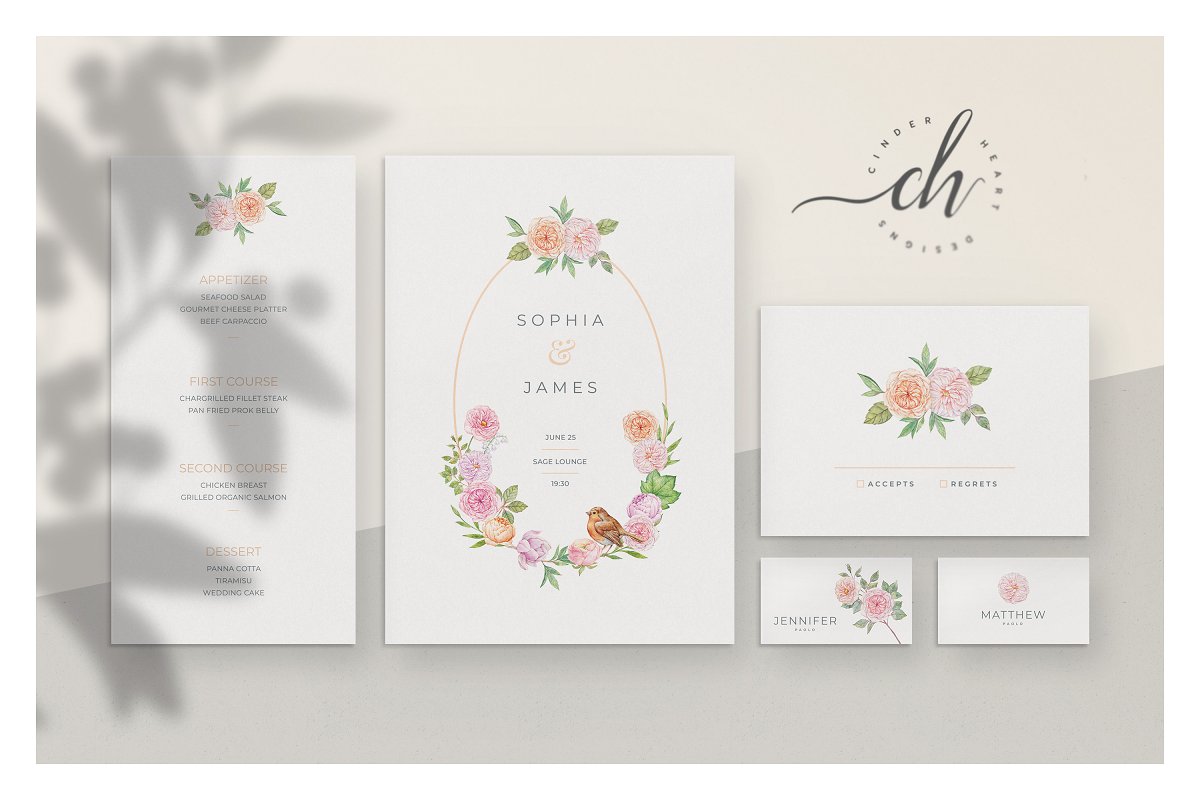 As you probably already know by now, Living Coral is 2019's color of the year. And even though 2019 may fly along, we believe that coral is a wedding trend that will hang around for a while.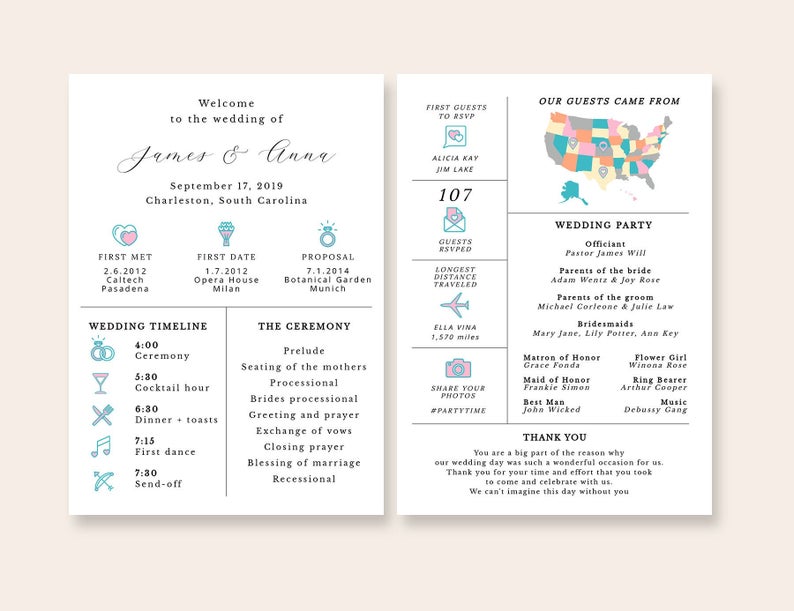 Infographics are entertaining, especially for wedding programs. This is a win!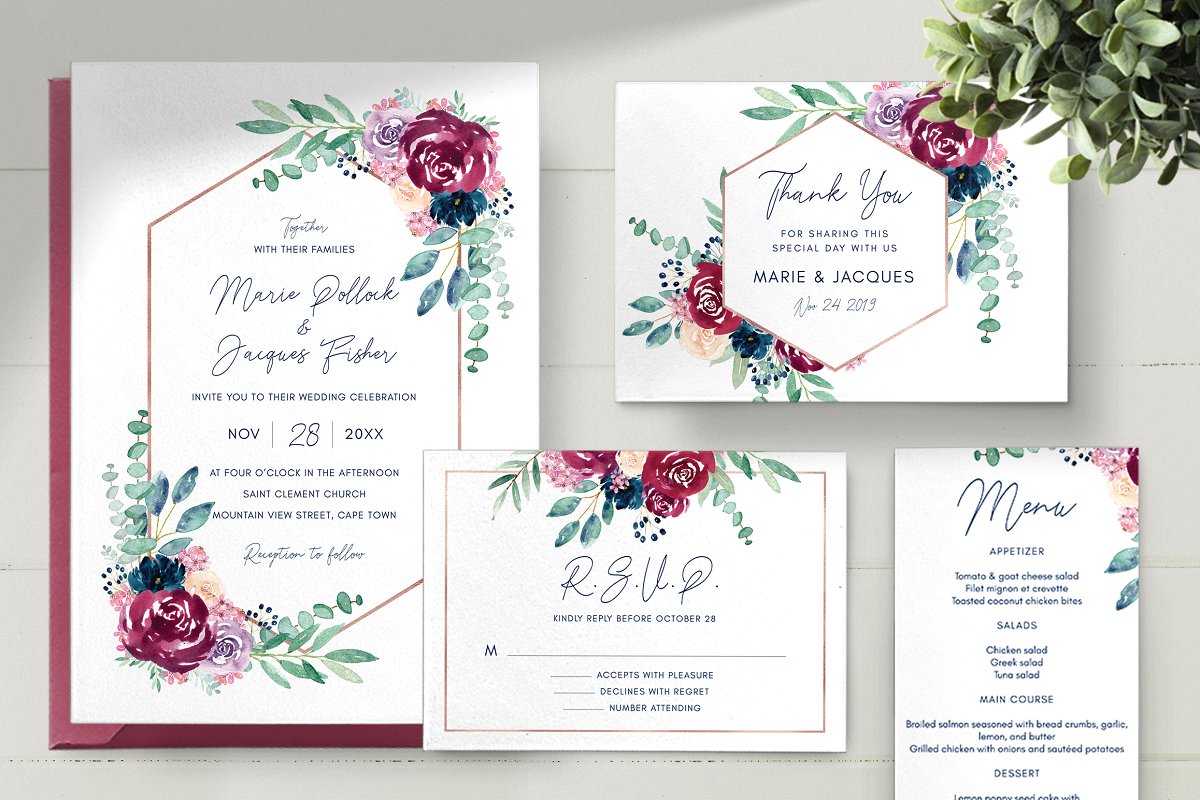 We are in love with this beautiful burgundy invitation set. It will look stunning with any Navy Blue wedding theme!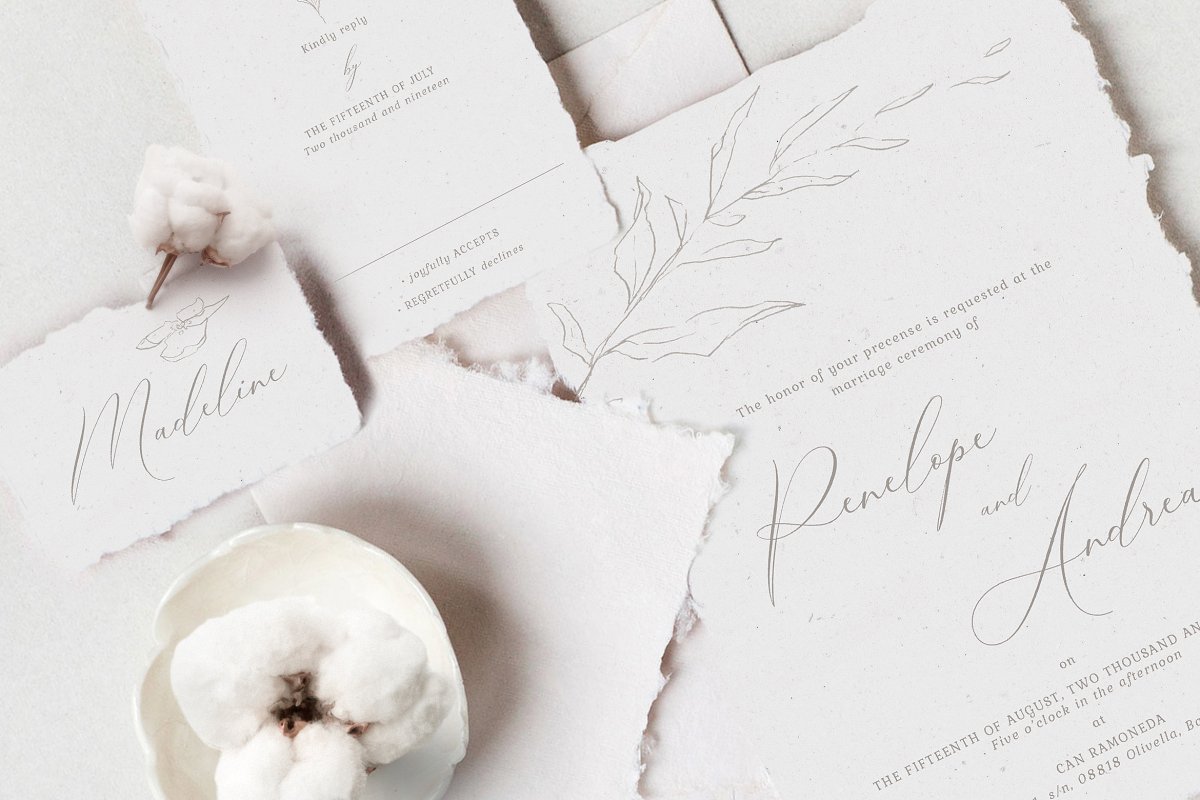 "Back to Basics" has become a wedding trend a while back already, and it is more popular than ever. Think earthy colors, Scandinavian details and raw elements.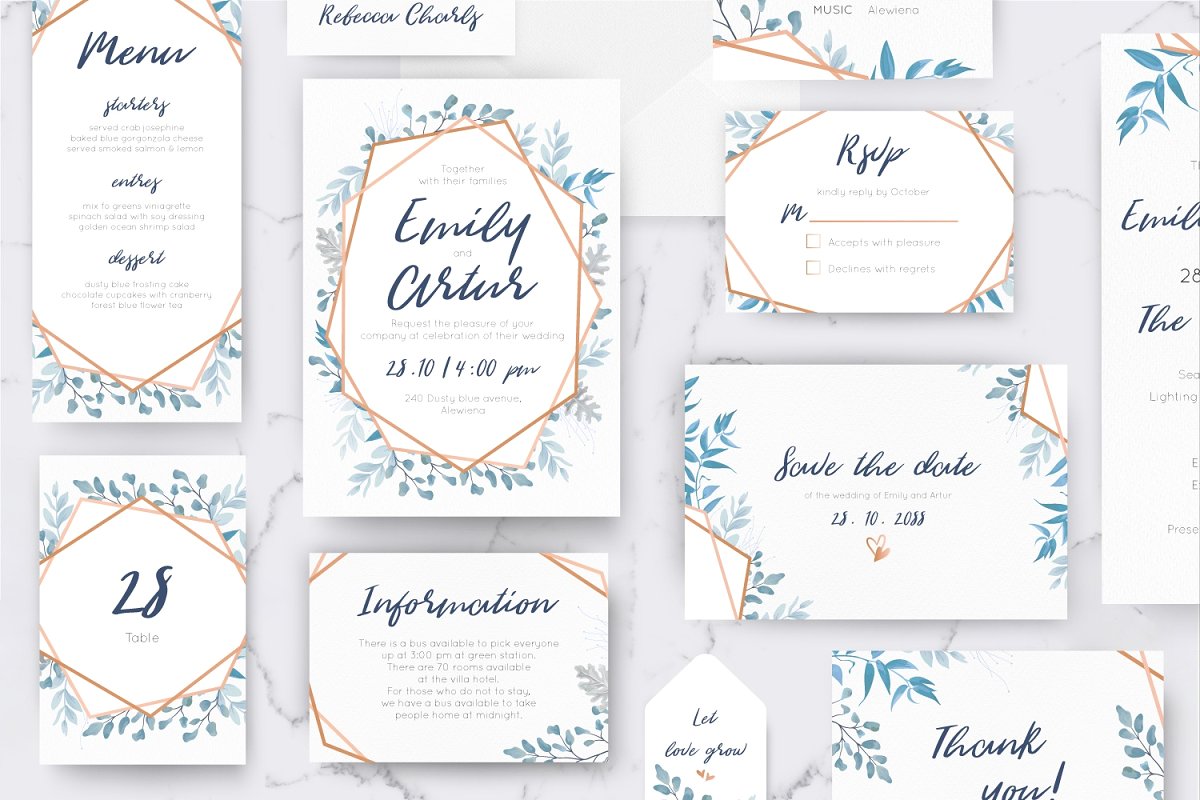 Floral and geometric goes hand-in-hand when you're trying to achieve a modern wedding look. Opt for a matching stationery set like this one.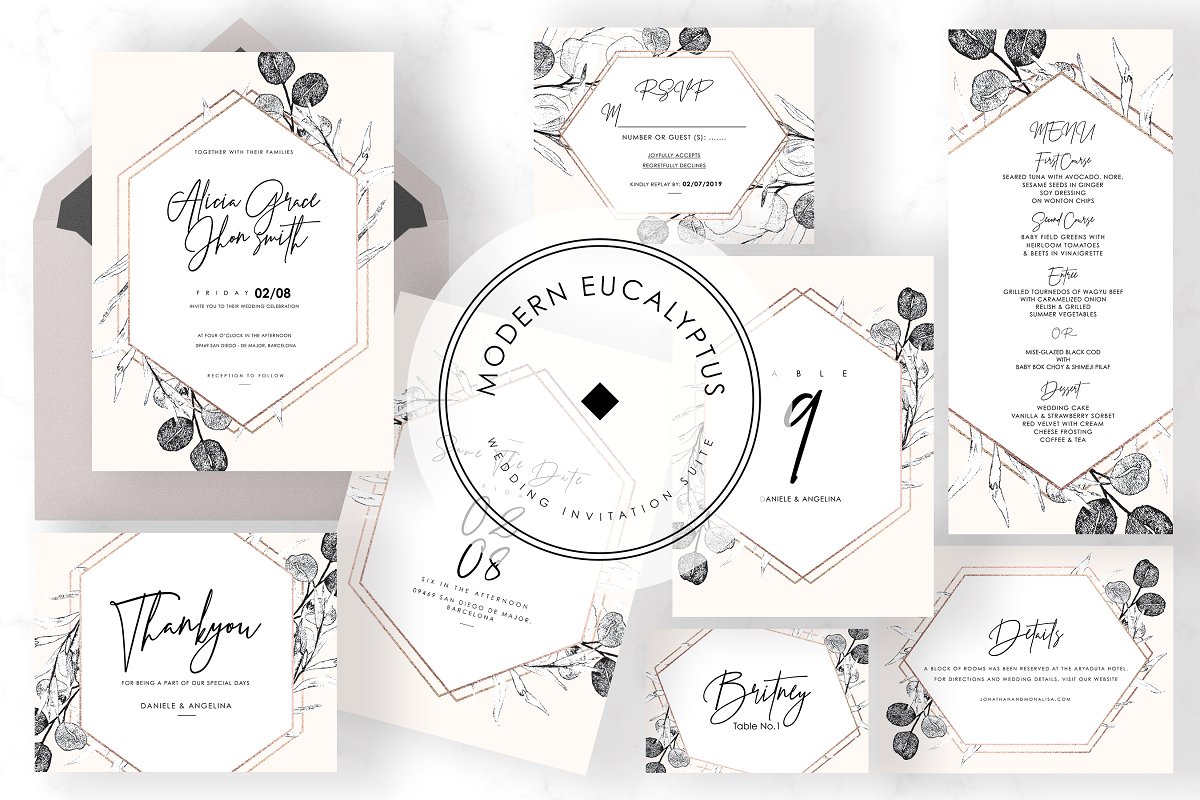 If you want more neutral colors present, without losing the geometry-meets-floral look, go for grey and gold. Adding a shade of dusty pink will soften the look a bit. We love this set!