Congrats on getting engaged! We're just going to assume that you're already making a plan… to plan your wedding! Because most couples are engaged for as long as 14 months and up to 2 years before saying their "I do's".
And one of the very first steps that you need to take to plan your wedding, is to decide on a wedding date.
Having a wedding date in place will make it easier to work with suppliers, and to prepare for the big day – because there is a lot that needs to be planned.
In this post, we look at the steps you can take to choose a date, some tips and advice, and, finally, some creative ways in which you can pick a wedding date!
How to choose a wedding date
Before we jump right into the steps of choosing your wedding date, I just want to remind you of the number one thing that needs to be in place before planning: The Wedding Budget.
Your wedding budget will play a key part in choosing your wedding date because you need to be able to pay a booking fee/deposit for suppliers who are available on your desired wedding date.
9 Steps to choose your wedding date
Grab a calendar of the year you wish to get married in – Google Calendar is fine since it will also show holidays and events – and also grab a paper + pen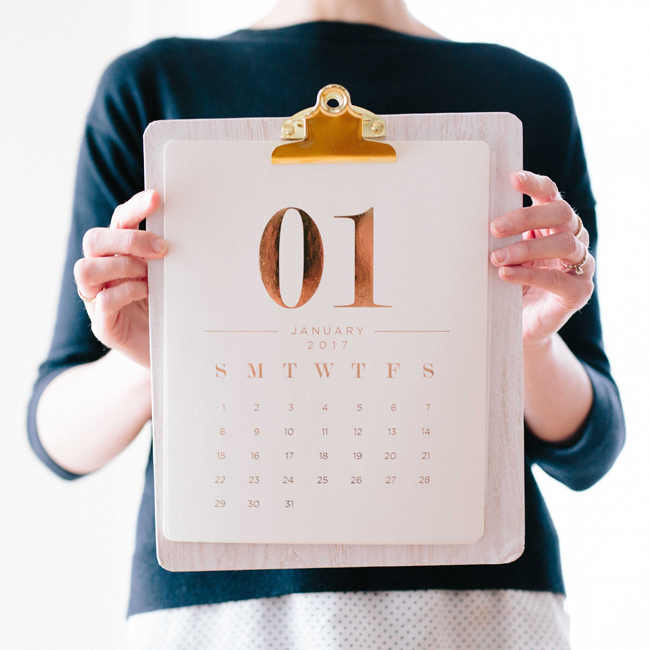 Make a list of possible wedding dates
Start eliminating dates when taking into account: is it a holiday? What season does it fall into? Is another important family, friend or work event happening on that day? And so on…
Try to end up with no more than 3 possible wedding dates which you can work with
Start comparing your final 3 dates to each other, by writing down each date and creating columns – you can do this in Google Sheets, too
Name each column something to compare each date to, such as season, sentimental/special meaning, close to a public holiday (is a long weekend possible?), venue availability (if you already have a venue), wedding supplier availability, important events happening close to each date (family, friends, work), and so on, because those events can possibly move to your weekend if something happens…
Now you can work to fill in those columns and determine your final date.
Keep updating it throughout the week, as you phone around to find out about supplier availability, etc. Choose a final date within a week, by looking at all the reasons for that wedding date.
Note: don't scratch those other two dates – when something falls in the way of your final wedding date, you have those other dates to choose from, as a backup plan.
Things to consider when choosing your wedding date
Your wedding date availability with venues, suppliers, etc. If you have your heart set on a very specific wedding date, phone around to wedding venues and suppliers you want to work with, so that they can check if they're available. Many suppliers can get booked out a year in advance, or longer!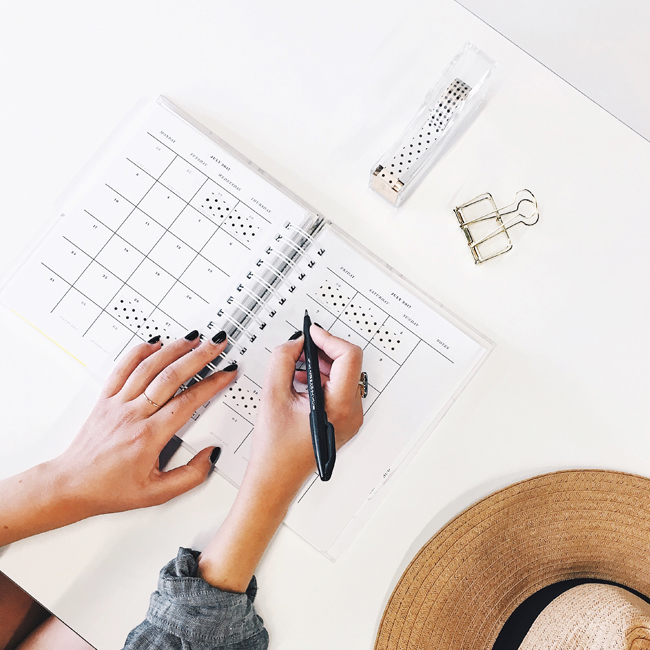 If you're still stuck when trying to set a wedding date after you've done the steps above, find some creative ways to choose a date, see the last section of this post for some ideas.
When you're not too picky, but want a certain season, try to aim for any of the three months that fall into that season. After that, you can start narrowing it down to the month, and then the date. Also think about whether you'll have an indoor or outdoor wedding, as the season will affect this.
If you're pregnant and need to decide on a date before or after the baby is born, take into consideration the massive requirements there will be when having a tiny baby around, on top of all your wedding planning tasks. Rather choose a date before the baby is born, to save yourself from stressing too much!
Also try to plan around your menstrual cycle, if possible, as this will affect your wedding and honeymoon.
Consider that many dates will be cheaper than others, to get married on. This can be determined by the season, which day of the week the date falls on, and what time of year it is – holidays, etc.
You also need to take into account that the season or time of year can affect the availability of flowers, and more indirectly, your wedding colors and theme, and even the menu you want served. For example, you might want to serve a delicious pea soup starter, but it will be in the middle of summer…
Also take into account what time of year it is at the location you want to get married – is it the rainy season? Will there be more drastic weather such as monsoons, hurricanes or even tornadoes? These can be researched by looking at various weather websites that log weather history, such as the Farmer's Almanac. Take note that weather forecasts are only accurate to a point, and the weather is simply a prediction – however, it's still a good guideline to go by.
If you're planning on going on a honeymoon that is season specific, try and plan for a wedding date right before that time.
If you're aiming for a weekend wedding, then you should take the Sunday date into consideration as well.
If you plan on having your wedding during the week, take into consideration that your guests might be busy with their work commitments, kids, etc. Not many guests will be able to attend.
Finally, consider your wedding budget. Summer is in general more expensive than any other season. Also, most wedding venues will need a deposit to secure your booking, for example – if you don't have that at the moment, and your wedding date is available, you might need to wait a year longer to save up money, or choose another wedding date to give yourself more time. Make sure you've determined what kind of wedding budget you're working with, by using my Wedding Budget Planner. (Editable version over here.)