From attire and accessories for your dog (or bridal party), and cake toppers right down to your personalized stationery, add your favorite canine to all your wedding details to portray your love for this special pet.
Be sure to read to the end of this post, where I have also included more ways in which you can include your dog in your wedding — before the day, on the day of, as well as after your wedding, plus a few tips!
Dog Themed Wedding Attire & Accessories
This is the most obvious way for couples to have their dog at their wedding. And, with all of the options available for pets at your wedding, you have plenty to choose from. You can opt for a simple bowtie on your pet's collar, or a "dog of honor" bandana (which is very popular at the moment).
1. Dog of honor attire and ideas
Obviously you will still have your maid of honor, or head bridesmaid, to help you with the serious wedding stuff, but your lovely four-legged friend will be there to assist. So, let's have a look at a few options of your "Dog of Honor"!
2. Best Man's friend / Best Dog
Cutesy items are also available for your Best Man's Friend (best man + man's best friend = best man's friend). If your beloved canine will be on the groom's side of the bridal party, dress him up accordingly. Bowties, ties and waistcoats for doggies are cool options.
3. Have a pretty leash for your pet
Having a custom leash for your dog is the latest addition to the world of pets at weddings, and you can easily DIY this if you want to. However, you can buy gorgeous ones online which already look pretty enough to be in all of your photos.
To DIY a leash, you can use faux greenery and flowers and attach these to the leash (make sure the material is made of something that the flowers can adhere to and won't fall off during the wedding). Here are some great options if you simply don't have the time to make it yourself:
4. Have a collar for your wedding dog
If you want to use a leash for your dog on your wedding day, you'll need a collar as well. This can be left plain and simple, to go along with a custom embellished or decorated leash, or, if you're going to take the leash off, a pretty collar can also do the trick.
5. Pet wedding accessories
Many couples who want to have their dog on their wedding day opt for simpler accessories. Dog tags can be personalized and attached to your pet's collar, for example. It will still show in close up photos, and will look sophisticated. You can also include a nice little floral crown for your favorite pup to wear.
6. Other dog themed attire — for the groom and groomsmen
If you can't have your dog at your wedding, you can always add dog themed items to your bridal party's attire. Think cufflinks, socks and other items that will showcase your favorite puppy.
Dog Themed Wedding Invitations
Your wedding invitations can have a dog theme! You can find plenty of illustrated invites online, if you know where to look. Also, many of the designers take custom orders, too, so you can ask them to create something specially for you.
Beautiful watercolor illustrations of different dog types are available, and also more bright, cartoonish-looking styles — if that is your thing. Whatever you decide on, your wedding stationery will give guests a sneak peek into your style and theme.
7. Invitation accessories & embellishments (stamps, seals, etc)
You can also add accessories and embellishments to your dog themed invites. Order a custom stamp with your address on which can be used on envelopes. You can also seal your invitations with dog themed seals or stickers.
Other Wedding Stationery with Dog Themes
Think about carrying out the dog theme throughout all your other wedding stationery as well to create a cohesive look. Include the same designs on your place cards, seating chart, menus and table numbers if you like. The best is to find a style that includes all of these as a set, but it's not mandatory.
You can also keep it simple and only have a dog theme or illustration on your seating chart, for example.
8. Dog themed place cards
Your guests' place cards or escort cards can be decorated with something dog related, if you want to. Don't just stick to the idea of illustrations on a simple card: Other ideas can include attaching a dog charm to each card, or adding a wax seal.
9. Include them in your save the dates!
Another way for your dog to be part of your wedding is to add them in your save the date. You can do this by either taking a photo along with your dog, or have someone illustrate a beautiful save the date card for you. Ps: Don't forget to add a cute sign as a photo prop!
10. Design your own wedding stationery
If you happen to have some design skills, and you plan on designing your own wedding invitations and stationery for your dog themed wedding, you can find plenty of already-designed-for-you illustrations and templates to work with. Ps. You'll need access to either Adobe Illustrator or Photoshop in order to use some of these, but where JPG/PNG files are provided, you can simply use Canva.
You can find beautiful fonts, graphics and illustrations on Creative Market…
What is a wedding without some cake, truly? Get your dog themed wedding to really shine through with a gorgeous and cute cake topper. You get really great ones, of which can be customized as well.
My best cake topper idea is to either add a custom designed one to your cake, or add one or two dog figurines on top.
The best way to portray your dog theme at your wedding reception is to include some canines in the table decor. There are plenty of ways to do this, and you can go as literal and over-the-top, or as subtle as you want to.
12. Table numbers and card holders
Get creative with your table numbers, by adding a different dog breed to each table. Or, you can take photos of your dog(s) and place it in frames, and write the table number across each photo — I would use a metallic Sharpie for this. Card holders are also great for those escort or name cards that will direct your wedding guests to their seats.
You can also use your centerpieces as a way to bring your dog theme alive. Either do flower arrangements with dog related items inserted into the bouquets, or, you can use life sized dog statuettes and decorate these with lovely florals.
Here follows the short version of the ultimate wedding gift guide for dog lovers… I just had to add this, because if a bride and groom love their dog(gies) so much, why will they not love a gift related to their four-legged-friend(s)?! Give the groom, or bride, a dog themed gift. Or give something special to each member of the bridal party…
14. For the bride and/or groom
Dog related gifts for the bride and groom can be something for the new home, or their life together. If you know the couple well, you know exactly what they will cherish and place on a mantelpiece. Notably, it is also a good way to commemorate the loss of a pet, especially if s/he was loved dearly by the couple.
15. For the wedding party
If you know your wedding party loves dogs, why not give them a traditional thank you gift that fits in with the memo? You can either give each woman and man individual, personalized gifts, or give them all something similar as a keepsake for after the wedding.
You can incorporate so many ideas in your wedding reception, and this will be the stage for your wedding design and style as well. This is where guests will actually experience your wedding vibe, and if 'dog theme' is that vibe, then here is your chance to shine! 
I've added a mish-mash of ideas and items here, just to get your creative juices flowing.
16. Food and water bowl + bed
A cute and elegant food and water bowl for your canine friend will not be overlooked. Have a special place where you can put these at your reception, and put someone in charge of refilling the water bowl throughout the reception duration. 
Your dog will also likely get tired because of all the excitement, so you can add a bed or pillow somewhere, too. If your dog is a older, create a little corner somewhere away from the crowd, where you can place all these items.
You've probably seen all the cute bar signs available as you started your online search for wedding goodies… These are some of my most favorite finds to display your drinks menu or signature cocktails.
Make your wedding reception even cuter with personalized cups for guests to take home afterwards.
Signs work well at weddings, so why not include some dog themed ones? You can add these at the ceremony area, too, and simply move them to the reception area later.
Many couples who have a dog theme also have a treat bar for guests' pets, where they can bag some doggie biscuits and take it home. Also be sure to add a cute sign to the table/station, and some personalized bags to put the biscuits in.
21. Dog toys & accessories
If you want to splurge a little more on wedding favors for pets, add some dog toys and accessories for guests' to also take home. Things like tennis balls, chew toys and so on…
Wedding Favors for Guests
Think about something special to give to your wedding guests to honor canines all around. Whether it is a ring dish or something with a cute paw print on it, leave your guests in awe with something they can cherish after your wedding as well.
Don't forget about the packaging of your wedding favors! Even if the actual wedding favor isn't dog related, the box, bag or package you choose to put it in can be. It's now much easier to personalize items for your wedding, so order those up! Don't forget to add a cute sticker or ribbon, too.
10 More ways to include your dog at your wedding
Though I have included so many ideas already on how you can create a dog themed wedding, there are plenty more ways in which you can include your dog in all your wedding adventures — before the wedding, on the day and after! Here are even more ways to do so:
1. Engagement shoot
Have an engagement shoot session with your dog! This is also a cute idea to take photos for your save-the-dates, or simply take photos to frame and hang on the walls of your newlywed home.
2. Photo sessions with bride and groom
On the day of your wedding, ask your photographer to take a few pictures of you as a couple, along with your dog. This will make great wedding photos worth placing in your coffee table album.
3. Ring bearer/flower girl
Make your dog the ring bearer or flower girl and give them the duty of carrying a basket of petals, or bringing the rings to the ring exchange at the altar.
4. Puppies instead of bouquets
This idea is for those couples who recently welcomed a new litter in the home. Instead of having your bridesmaids carry bouquets, let them carry a puppy! 
5. Donate to causes/animal shelters
For the couple who has everything: rather than having a wedding gift registry, ask your wedding guests to donate to your favorite animal shelter.
6. Walk down the aisle together
When making your way down the aisle, let your canine friend accompany you. This will work well if you have a leash — a great opportunity for one of those beautifully decorated ones I mentioned earlier.
7. Attach a camera/gopro to your pet
Get your dog's point of view captured on your wedding day by attaching a camera to the collar. Your dog will walk down the aisle, and walk between guests at the reception, so make sure to capture these special moments.
8. Day after the wedding (weekend wedding)
If you've had guests stay over after the wedding, especially if it was a weekend wedding, have a care package made up for them with some essential items. This can be done in a lovely way and to match your wedding theme.
9. Welcome bags for guests from afar
You can do the same thing for your wedding guests who arrive at the hotel before your wedding day. This is great for guests who travelled really far to attend, to show your appreciation for them.
10. Send out holiday cards as newlyweds
After the wedding, make sure to capture a few pretty photos with your dog and send it out as holiday cards.
11 Tips for having your dog at your wedding
If you're going to have your real pet at your wedding and not just a dog theme, keep these important things in mind when planning out all the logistics:
1. Don't force your dog. If your pet is not around plenty of people on a regular basis, it might not be a good idea to have him/her at your crowded, 200 guest count wedding. Take note of your dog's behaviour around strangers. If your dog suffers from social anxiety or becomes aggressive, rather leave the idea. There are plenty of other ways to honor your dog at your wedding.
2. Keep your wedding guests in mind. Think about the possibility that there might be someone with severe pet allergies at your wedding. Make sure that your guests know in advance that your dog will be present on your wedding day, so that they can take the necessary precautions, if possible.
3. Keep an eye on the children at your wedding. When it comes to dogs, children can be as overbearing or as gentle as they can be when it comes to four-legged friends. Appoint someone to watch over the kids, because the last thing you want at your wedding is an incident. If your dog becomes irritated, rather take him/her to a quiet place and keep the children away.
4. Tend to your dog's needs, too. Your dog will also get hungry and thirsty, so make sure there is a water bowl and some food out somewhere. Also, forgive me for just putting it out there, but your dog might have to poop. Make sure there is a pet handler or someone who can take care of your dog at your wedding, and pick up treasure if necessary.
5. Choose a pet friendly wedding venue. Make sure your wedding venue will actually allow you to have your pet at your wedding. You don't want to spend money on attire and accessories only to find out that it can't happen.
6. Put someone in charge of pet management. The best way to make sure your dog is happy on your big day is to either get a pet handler, or appoint someone from your bridal party to handle all the dog related scenarios.
7. Take plenty of photos, plus arrange with the photographer. Most dogs aren't irresistibly photogenic, so your photographer might end up taking a lot of photos with you and your pet. This might even cost additional fees if you haven't discussed this beforehand with your photographer, so make a point of it.
8. Create a pet corner. If your dog will be present at your reception the whole night, make a pet corner somewhere away from the crowds where s/he can rest, eat and drink water. Include a comfy pillow or bed, and make sure to show this zone to your pet.
9. Plan a cut-off time. Most dogs get tired after a day of excessive excitement, so make sure there is a cut-off time for your pet to either go home or be placed in a quiet room or corner to rest, preferably undisturbed by wedding guests.
10. Don't have too many expectations. Your dog may be the most well-behaved, well-trained doggy in the entire neighborhood, only for you to find out that this all goes out the window on your wedding day. The solution is to seize every moment, don't have expectations of your pet and just enjoy the commotion and chaos!
11. Train your dog if possible. If you have a lot of time before the wedding, why not train your dog or get a pet trainer to teach your dog something simple as "sit". This will also allow your photographer to take better photos as well. Completely optional.
People also ask these questions about dog themed weddings: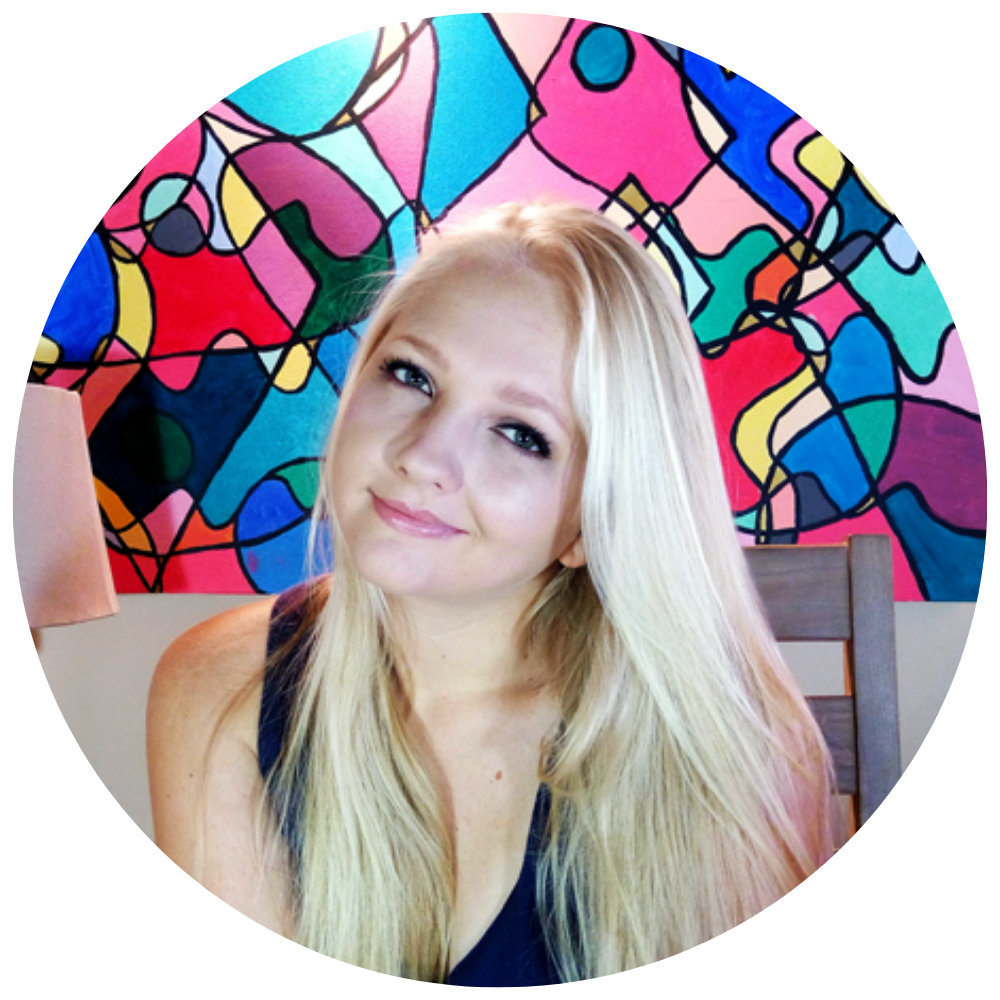 Born in Johannesburg, South Africa, Tanya Viljoen has been an active contributor and planner in the wedding industry since 2016. When not writing educational content for brides and wedding professionals, she can be found designing printables for her Etsy shop, TWCprintables. Keep up with her on Instagram.