Whether you're the groom or the couple who is shopping for an engagement ring together, there are literally thousands of options out there to choose from.
From various stones, diamonds, and jewels, to different settings and metals, here are some of the most beautiful ones you can buy on Etsy.
"This ring will be sent in a luxury gift box, accompanied by a blank card, care instructions, and a jewelry cleaning cloth.

We strive to use the finest quality materials in the industry to create each Jadorelli piece so that your jewelry can be treasured for many years." – Jadorelli on Etsy
"Our sterling silver rings are dipped in rhodium, to give them a lustrous white gold appearance, and to prevent discoloring and tarnish. Our commitment is to provide you with a high-quality piece of jewelry that you can wear forever." – Jadorelli on Etsy
"We pride ourselves in using only the finest stones in the market. Our flawless cubic zirconia stones have the same sparkle like a diamond. In fact, they are finished through supremacy cuttings and brilliant polishing techniques that real diamonds undergo during production. You will notice the difference in quality when you see this ring in person compared to the other rings out there." – Jadorelli on Etsy
"This stunning branch engagement ring comes with a timeless natural white diamond. This branch engagement ring is a beautiful piece made in 14k solid white gold. Whatever way you choose to wear this unique engagement ring, the lovely and adorable leaves, flowers and branches make this ring a favorite! This ring in the images is set with an 0.20ct center stone" – CamelliaJewelry on Etsy
"All products come with our "Basics Lifetime Guarantee" which includes lifetime of free check-ups, tightenings, and basic cleanings; you are responsible for shipping. If you would like additional coverage beyond our "Basics Lifetime Guarantee," we can include a complimentary appraisal certificate for your insurance company upon request. Our appraisal authenticates the quality of your purchased Rosados Box® product." – RosadosBox on Etsy
"All products are certified by the CGL. They certify all aspects of the ring, not just the diamond. We also provide an appraisal." – NatureSparkle1 on Etsy
"This bridal ring set features a 1.00-carat teardrop morganite center stone that is complemented by brilliant white, sparkly diamond side stones." – RenBijoux on Etsy
"I love this ring and about once a year I make a new one of these depending on what stone I have. I sell this ring fairly quickly when I list it and always wonder where it will find its home. As a designer, I sometimes get attached to some pieces and this is one of them." – ValerieKStudio on Etsy
"The Pear Cut White Sapphire Diamond Ring is inspired by the Victorian Era and carefully hand-crafted with our own modern spin. This intricate 14K gold ring is decorated with a pear-cut white sapphire in an east-west setting decked with .06ct of sparkly diamonds." – JamieParkJewelry on Etsy
"Unique engagement ring set with 10 mm Aquamarine. You can order it made of 14 karat gold and set with 1 points diamond on each side of the big ring, Or made of gold plated brass, with Cubic Zirconia instead of the diamonds." – shmukies on Etsy
"Our raw gemstone items are made using recycled silver and gold, and all raw gemstones are pulled from the waste stream of the mining industry." – Ringcrush on Etsy
"A fiercely unique engagement ring set featuring a luminous Herkimer Diamond beautifully framed by a raw emerald chevron ring.
Being it mined above the ground, Herkimer Diamond is one of the greenest gemstones you'll find on earth while Emerald is one of the most popular choices for engagement rings, representing truth and love." – TheAuraMuse on Etsy
"Unique and beautifuly detailed these antlers feature a rough natural diamond. This listing is for 2 rings, the engagement ring and the band. The diamond is around 4.5 to 5.5 mm. This antler ring set can be purchased in sterling silver, 14 karats rose, and yellow or white gold. If you would like a different karat gold or metal please let me know. The diamonds are silver-white to silver. This set makes a great alternative wedding ring, truly unique." – TeriLeeJewelry on Etsy
MichelliaFineJewelry | Etsy
"A refreshed version of our favorite "Evanthe" vintage floral collection, "Olivia" features an equally timeless composition to inspire a tale of contemporary romance. Our signature floral lace setting has been updated with a more muted profile, accentuating the elegantly floating center stone that transitions seamlessly into the vintage-inspired leaf details. An utterly enchanting design, it can almost make flowers bloom when her finger touches yours." – MichelliaFineJewelry on Etsy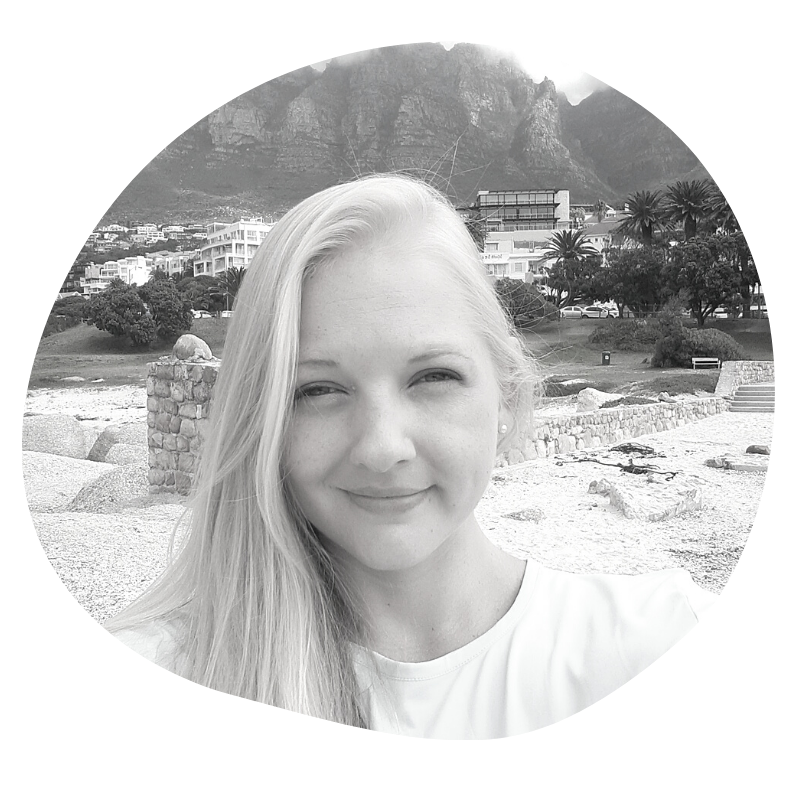 Born in Johannesburg, South Africa, Tanya Viljoen has been an active contributor and planner in the wedding industry since 2016. When not writing useful content for brides and wedding professionals, she can be found designing templates for her Etsy shop, TWCprintables.