What better place to look for a bride gift than Etsy, of course! The marketplace has expanded with so many gift options to choose from nowadays, that you wouldn't want to shop for gifts for the bride (or anyone else) on any other online platform – not to mention that many of the gifts I have listed below are handmade with love!
I have selected some of my favorites for this month. So, without further ado, let's dive in!
The Ultimate Gift Guide for the Bride before her wedding
Give her something she can look at every day when she takes off her jewelry. These beautiful dishes are hand painted and customized with your initials and the date.
Looking for a unique gift? This company makes custom (or pre-built) music boxes! Imagine giving the bride (or the wedding couple) something extra special by adding their wedding song to this gorgeous creation! Choose between a USB model or a traditional Mechanical one, plus hundreds of gorgeous box designs! (Ps. sign up to their newsletter to receive 10% off your first order!)
Every woman wants something to put her makeup in, especially on the day of the wedding. This will make the perfect gift for the bride, as it is something useful to keep her touch up items in on the big day. I adore this one, because it can be personalized with your name on it.
A perfect gift for the coffee-loving bride! This lovely custom mug will also make a great addition if you decide on giving the bride a gift box with other goodies inside.
This gift is great for the bride who loves to keep her tootsies warm!
5. Something Old, New, Borrowed, Blue...
I simply adore this bride gift idea! It can be pinned underneath her wedding dress, and includes every detail from the cute poem.
Give her a set of useful items for everyday use.
A nice poster that can be framed for the new home!
She will adore this beautiful engraved locket…
This can be something worn on the day of the wedding.
A hat box like this one is simply gorgeous – add fresh roses for extra wow factor.
Let her feet stay comfy with these super soft slippers – with custom charms.
Keep her hydrated on the day of the wedding!
Is there someone special whom the bride wished could be there, but they have passed? Give her these special photo charms for her bridal bouquet.
If she likes to steal a sip or two, then this gorgeous glittery number is perfect for her!
To keep all of her important items in.
This pink leather set is the perfect gift for the bride to take on her honeymoon. It even includes a pretty compact mirror with an initial on!
Another gift for the bride on her honeymoon (especially if its a tropical one), is a lovely swimsuit cover-up, like this pretty tropical one that reads "bride" at the back..
Let her keep all of her beauty items in a pretty makeup bag, like this "wifey" one!
Another Wifey find! This one is a gorgeous clear glass mug for her to enjoy her tea or coffee in!
If you have a picky bride to buy a gift for, a candle is always a good idea! This one can be personalized, and also makes a nice addition to an gift box.
If you're going to add a candle to your bride gift, it might as well be this one! I love how it can be personalized and it looks so elegant and modern!
The date is getting closer and the bride is super excited! Give her some arm candy to wear so she can flaunt it!
25. Custom White Denim Jacket
A custom denim jacket like this white one makes for great photoshoots that are Instagram-worthy!
Trinket dishes are all the rage right now, because where do you put your much loved pieces when you're going to bed or washing the dishes? This makes the perfect gift for the bride to be!
A customized robe like this one is perfect for the bride's 'getting ready' photoshoot…
Another great item to have on hand for the pre-wedding photos is a cute ring box, like this elegant one from ModParty on Etsy.
If you're giving the bride a gift box with a few items inside, why not add this pretty compact mirror into the mix?
Any bride needs a helping hand when planning her own wedding, so this will make a great gift for the bride, as it contains so many pages she can use to plan the big day!
Another nifty bride gift is something she can use when travelling, like on her honeymoon for example.. This set is customizable and comes with various text color options, too.
How cute is this woven 'bride' purse for her to carry before and on the wedding day?! She can also use it on her honeymoon! Look at those cute pom poms!
33. Happily Ever After Clutch
Speaking of purses and clutches, how about something unique like a beaded embellished clutch to keep all her necessities in?
34. BRIDE Seed Bead Clutch
Another unique clutch is this one which is decorated with hundreds of seed beads, perfect for the bride to be!
35. Personalized Jewelry Box
Keep in mind that when it comes to weddings, there are more jewelry pieces than just the ring. Give this lovely personalized box to the bride to keep everything together for the big day.
If you're the mother of the bride and looking for a heart-to-heart kind of gift, then this is the one! It's like a friendship charm, but for moms and daughters… So sweet!
Not into jewelry as a bride gift? This compact mirror is another special item she can use everyday to remind her of the love between mother and daughter.
Another useful gift for the bride, and especially a bride who loves to travel, is this beautiful custom jewelry box. It's perfect for the day of the wedding, the honeymoon and beyond.
39. Custom Acrylic Ring Box
If you need to provide a ring box for the wedding, why not make it a personalized gift for the bride with this stunning acrylic one?
40. Acrylic Bride Clutch Purse
Ah yes, another clutch! This one is a gorgeous acrylic one with beautiful finishes and the option to personalize it…
41. Statement Denim Bridal Jacket
Looking for something different? Why not give the bride something to wear before and after the wedding, like this custom denim jacket?
42. Customized Wifey Est 2021 Sweatshirt
Another item she can wear after her wedding and on the honeymoon is this lovely customized sweatshirt..
43. Corona Bride Definition Mug
In these difficult times we can do with some humor, and I'm sure the bride will love pulling this one out of a gift bag at the bridal shower!
44. Best Friend of the Bride Necklace
The perfect gift for the bride from her best friend!
45. Bride's Good Luck Wedding Card
If you want to give the bride something small, or add a little something extra to her gift box, look no further than this cute 'something borrowed' card!
46. Bride to Be Gift Personalised Candle
Speaking of gift box additions, this lovely candle can totally be personalized with the bride's name and all..
47. Our Wedding Planner Book
If the bride took it upon herself to plan a massive wedding and is completely clueless about where to start, then this makes the best gift for her – it includes sheets for the budget, seating, guests and so much more!
48. Wedding Bouquet Charm
Another special gift for the bride is something to help her commemorate a loved one on her big day, like this gorgeous bouquet charm where she can add her own little photo (or you can insert one for her)…
Here is a cute addition to your bride gift box or package – and this is perfect especially if she's going to travel far for her wedding.
50. Instagram Style 3D Led Lamp
The perfect gift for the bride who already has it all! This personalized Instagram LED lamp is super trendy and will look good on any mantle or bedside table.
Another gift for the bride who has nearly everything, and this set is perfect for the new home!
How special is this custom star map to remember the special date the couple got married? It's so trendy and perfect for the newlywed home!
53. Another Custom Star Map
Like the idea of a star map? Here is another gorgeous design for the galaxy-loving bride!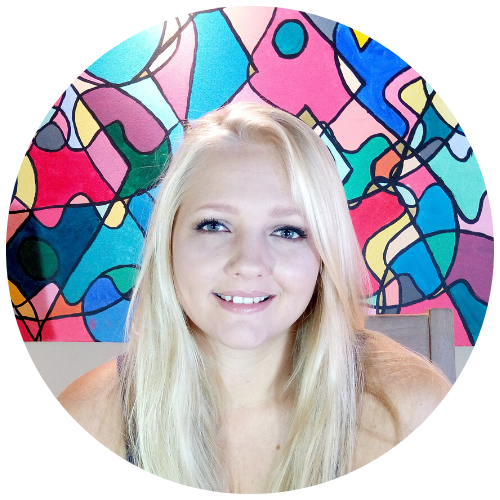 Founder of The Wedding Club
Tanya is a wedding industry pro and content creator. She is passionate about all things wedding, and aims to give useful and actionable info for brides, as well as wedding planners. When she's not planning, researching and writing content, her teacher skills kick in and creating courses and eBooks is the next stop. She also loves drinking chai tea!