27 Fantastic Gift Ideas for the Groom
{Note: This post may contain affiliate links, which are unmarked and unlabeled ads and we will earn commission if you shop through these links - at no extra cost to you! Think of it as a tip for bringing you great content
You can read more about this in our disclaimer & privacy policy..}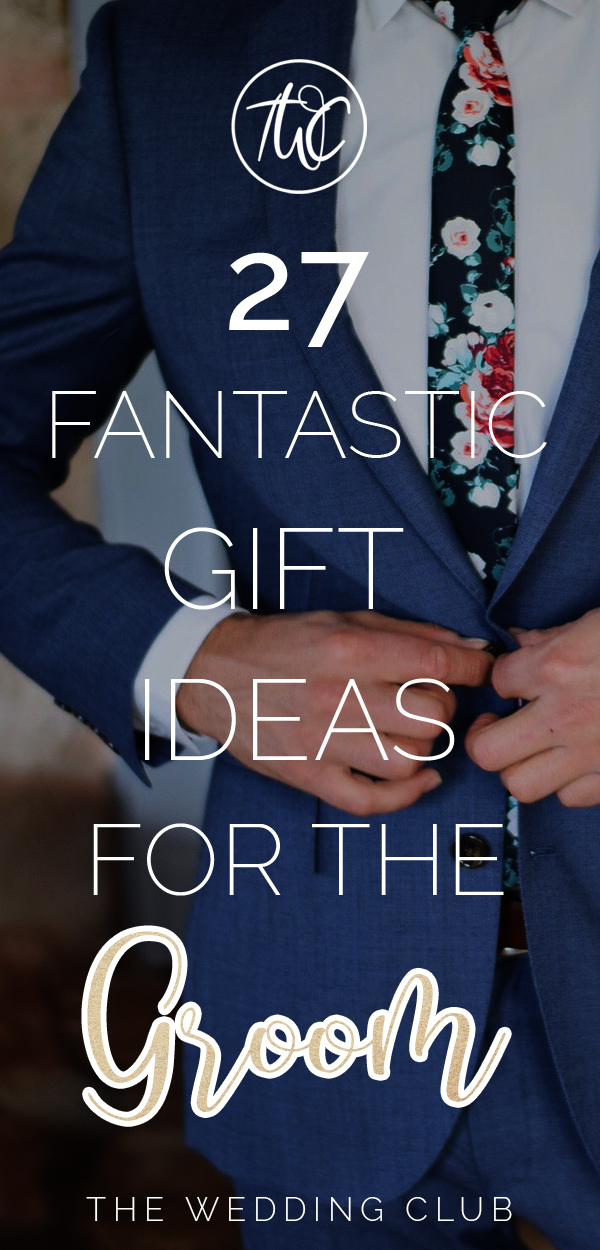 We have created the ultimate list of gift ideas for the groom!
It's always so difficult to decide on the perfect gift for someone, with all of the billions of products out there… Especially when it comes to the traditional groom's gift the night before the wedding.
Let's dive right in…
27 Fantastic Gift Ideas for the Groom

1 | The Personalized Waxed Canvas 6 Pack Beer Carrier will definitely make the other men envious! Let him arrive in style at the next gathering…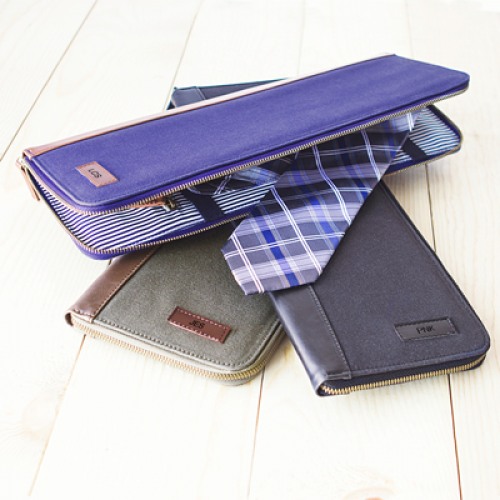 2  |  Speaking of sophisticated: Is the groom a tie-wearing business executive or simply just loves ties? Get him this Personalized Men's Travel Tie Case to keep all of his ties neat and tidy…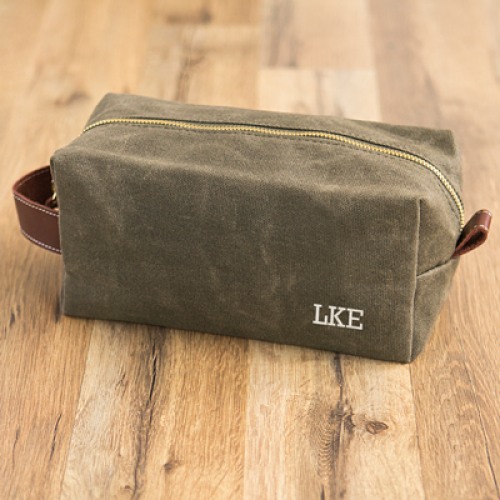 3  |  There's just something about men and their leather accessories! Let him keep all of his toiletries neat and ready in this Personalized Men's Waxed Canvas & Leather Dopp Kit…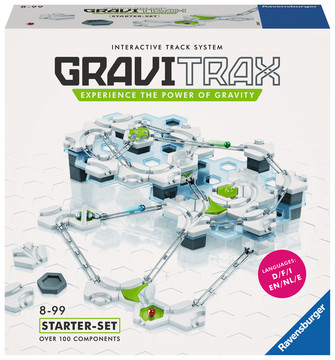 4  |  Release his inner man-child by getting him this amazing GraviTrax Interactive Track System – it will keep him busy for hours, and there are many additional sets to choose from.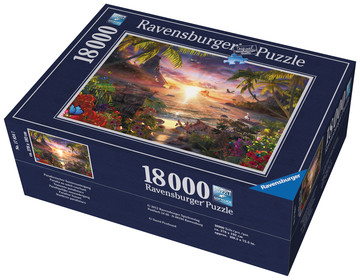 5  |  What better gift is there than one you can enjoy together? Yes, this is an 18 000 piece puzzle from Ravensburger – don't worry, they have smaller puzzles, too! 😀 (And can we just add that their biggest puzzle is this one, at 40 320 pieces – one for the record books!)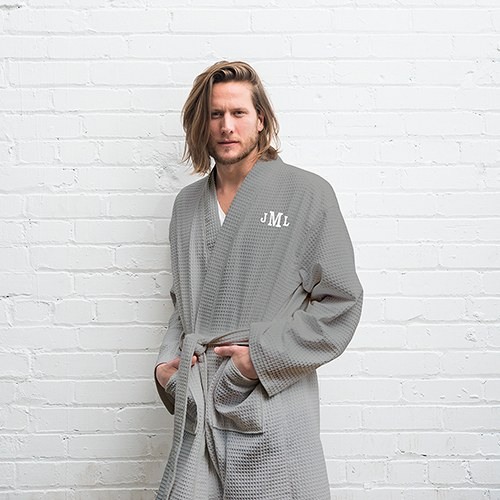 6  |  It is useful to have a robe – because you can quickly get the mail outside, or, you can wear it all day long (on honeymoon), and as a Hugh Hefner impersonator ;). Get him this Personalized Men's Cotton Kimono Robe…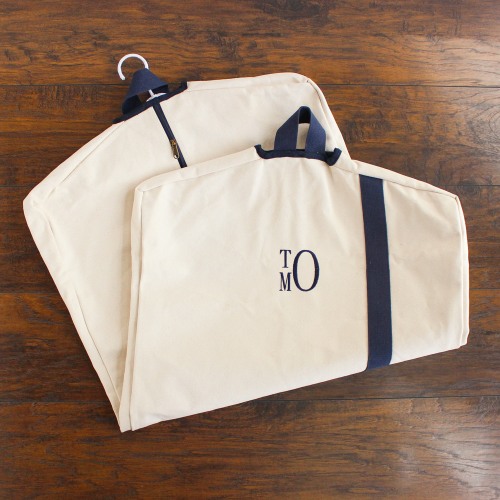 7  |  Every gentleman knows to keep his suit tidy – whether it is his wedding suit, or his very important business suit! This Garment Bag can be personalized with his initials.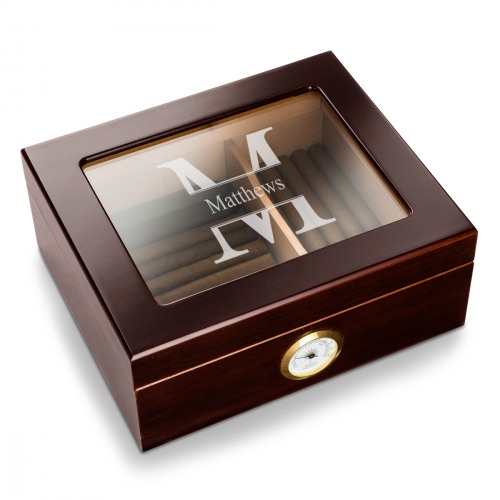 8  |  Speaking of gentlemen.. Is he a cigar fanatic? Get him this beautiful custom Monogrammed Mahogany Glass Top Humidor to keep his valuable cigars at the right humidity.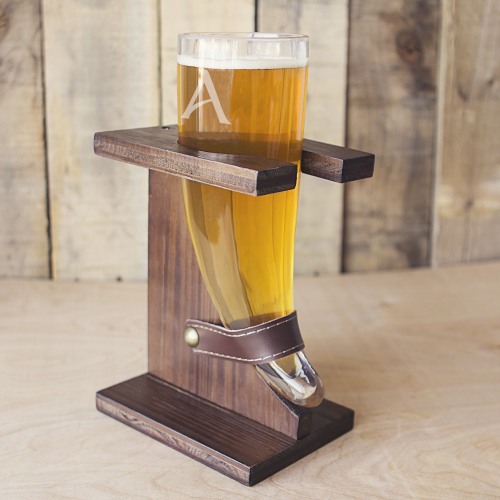 9  |  Let him get in touch with his viking side with this personalized Glass Horn with Rustic Stand. It's something every beer lover would want!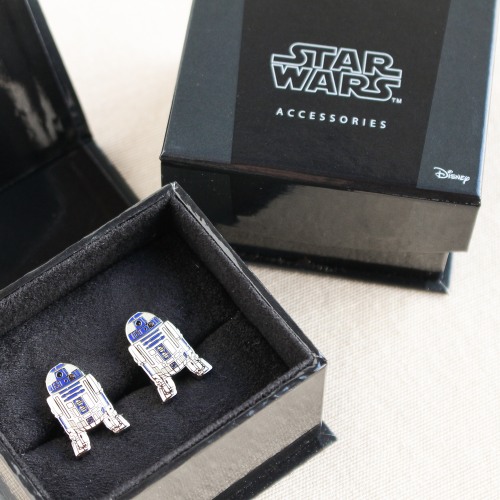 10  |  Is he a Star Wars fan? Get him these awesome Star Wars cuff links so he can show it to the world!
11  |  Who doesn't love a Moscow Mule (or even just the look of a shiny rose gold mug)? This personalized Moscow Mule mug is simply gorgeous!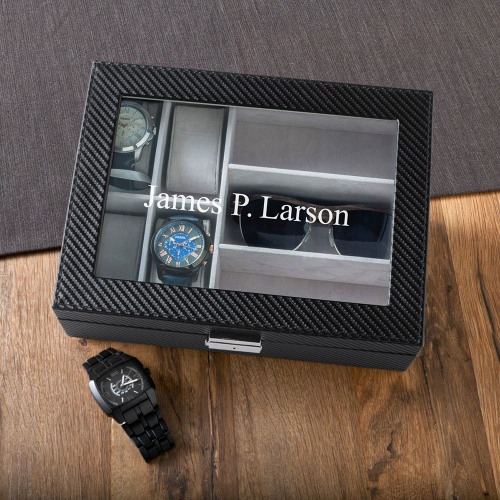 12  |  Does he like to style his look with different watches and shades? Let him keep them all together and organized in this very stylish Personalized watch and sunglasses box.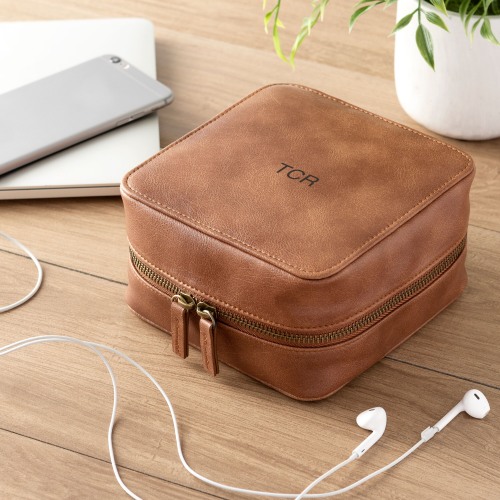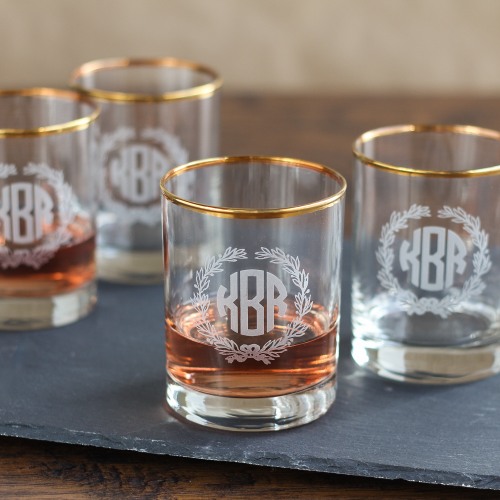 15  |  If the groom is a Mad Men fanatic, then he should be familiar with the Old Fashioned mixed drink. These Personalized Gold Rimmed Double Old Fashioned Set tumblers are perfect for such occasions…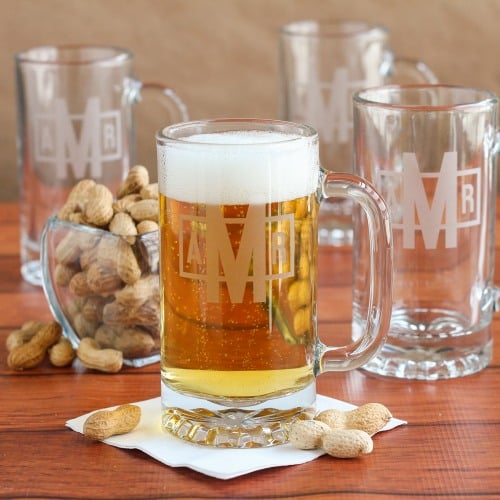 16  |  Speaking of drinks, if he's a beer lover, he's a beer mug lover! These mugs stand out from the crowd, and they can be personalized! Get him this Personalized Pub Beer Mug Set…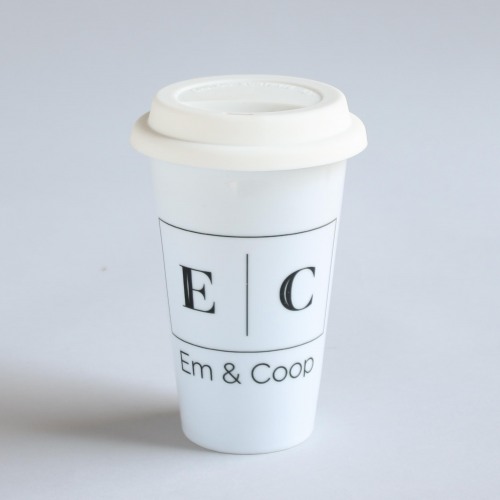 17  |  If he loves coffee as much as we do, then this is the way of making that statement! This custom logo porcelain tumbler can be personalized!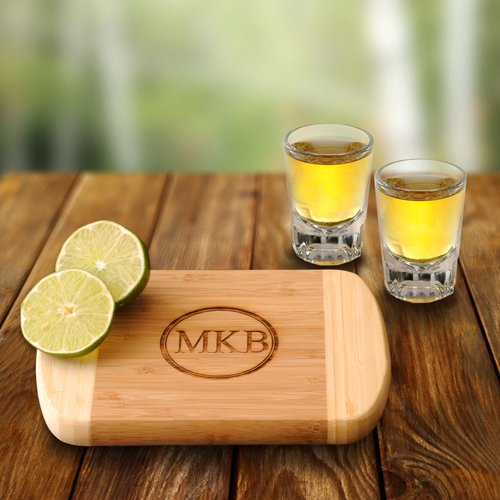 18  |  We simply love gifts that the bride and groom can enjoy together, like this Personalized Bamboo Bar Board and Shot Glass Set – perfect for those tequila shots!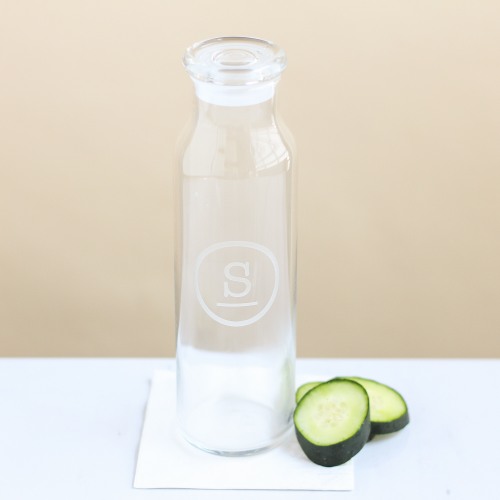 19  |  This good looking Personalized Glass Water Bottle will make his colleagues so jealous! Also, it just looks beautiful and sleek in any room or office.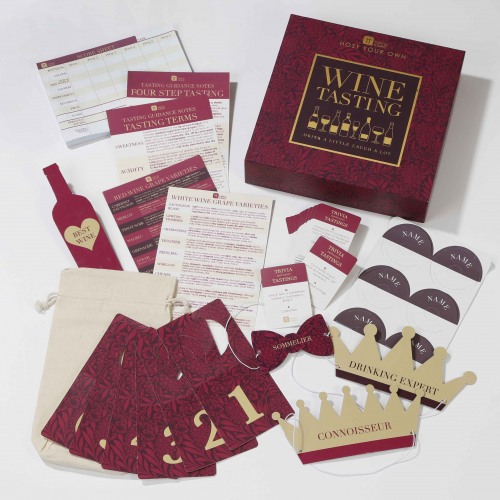 20  |  If the groom enjoys drinking wine like a connoisseur, then this might be the best gift to get him! Let him host a wine evening with this Host Your Own Wine Tasting Night Game Kit like a pro!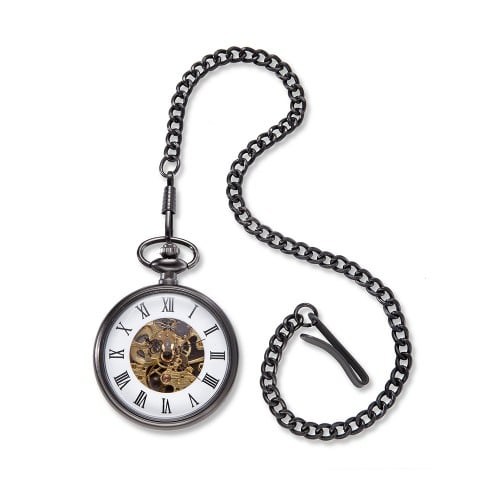 21  |  There's some things in life, such as this Gunmetal Pocket Watch with exposed gears, that are simply timeless pieces.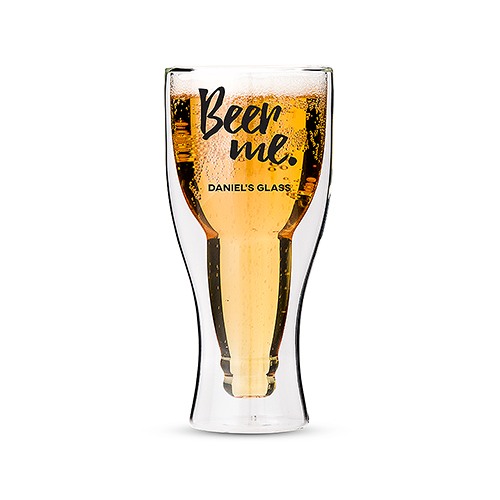 22  |  How cool is this Personalized Double Walled Beer Glass?! We think this is a great beer glass to have at least 6 of for entertaining guests, with or without the personalized text! 🙂
23  |  CreativeLive Online Courses covers a huge array of design related classes – from design and photography, to business classes and everything in between. If the groom decides to turn his hobby into a full-time job, then this is the ultimate gift for him! They also provide some free courses, too!
24  |  Is he really good at something that he can easily turn into an online course? Look no further than Thinkific! This platform is super easy to use and can be integrated into your own website. They have a wonderful support team, too! The best thing about selling online courses: Once that course is online, you can sit back and make good passive income! 😀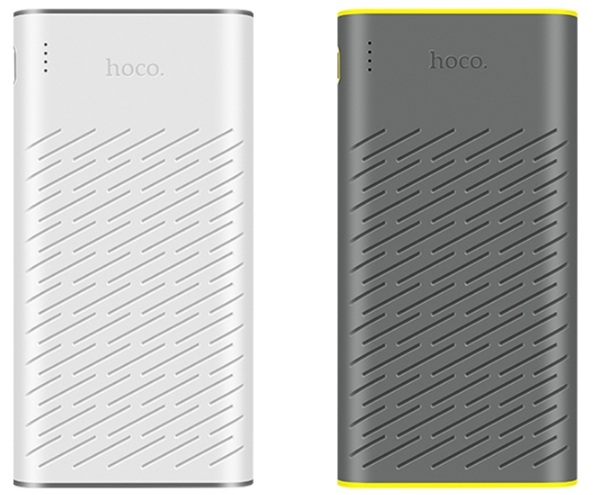 25  |  Most cellphone users have already started to invest in Power Banks for charging their phones from anywhere. What makes the Hoco Power Bank so special is that it is 30000mAh – which is more power than most power banks!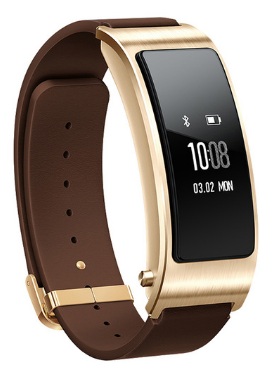 26  |  The top of the line Huawei Talkband B3 is one of the more sophisticated and sleek designed smart + fitness watches out there – and you'll be pleased to know that they come in 6 different neutral colors, including white and black – we want them all! 🙂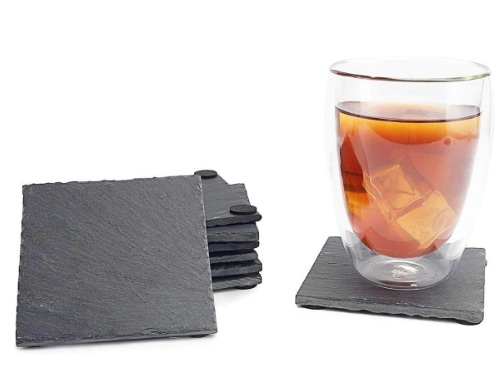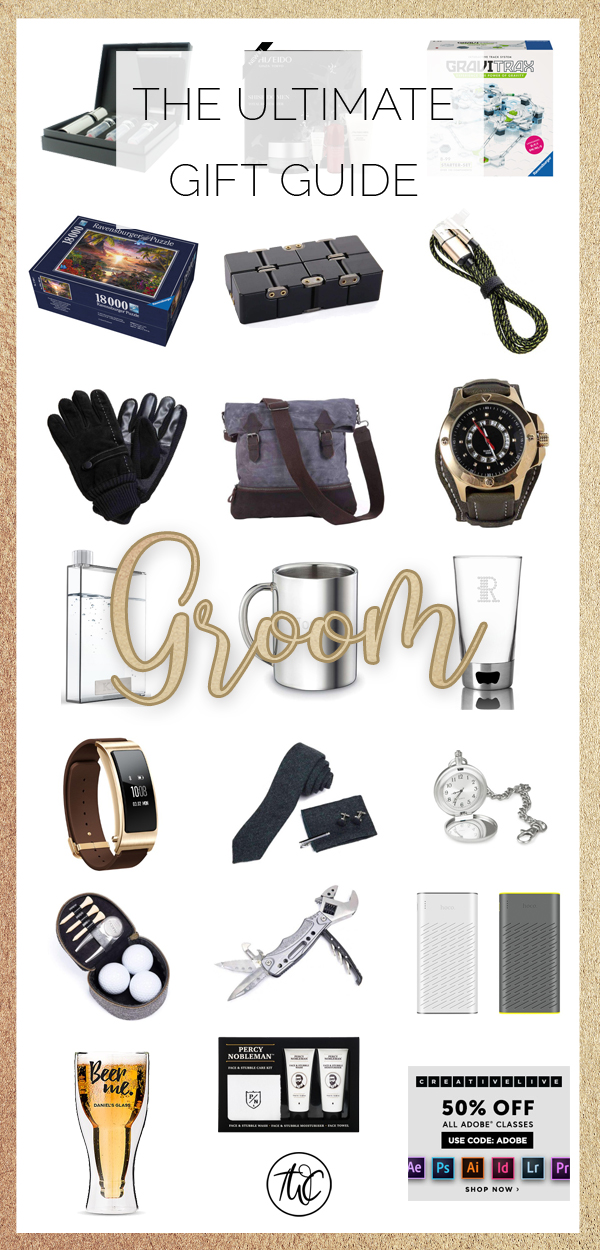 ---