One day, while researching some gift ideas for the groom, I realized how challenging it is to actually find that spot-on item that sums up the groom's personality perfectly. With loads of generic products out there, it can be quite overwhelming to locate exactly what you're looking for.
However, I took the liberty of scouting some amazing sources, to create this round-up of some of the best groom's gift ideas — I might even add some of these to my own Christmas shopping list this year!
Before I dive right into the different products, I just have to mention this really cool gift idea from Buyagift: Buyagift is the UK's leading provider of experience days.
From helicopter flights and cooking lessons to supercar driving, Buyagift has everything that you could possibly need to make someone's special occasion absolutely unforgettable. 
If you're looking for a unique wedding gift for anyone, an extra special Christmas present, or even just a novel way to mark your own special occasion, then a unique Buyagift experience day really is the gift that keeps on giving.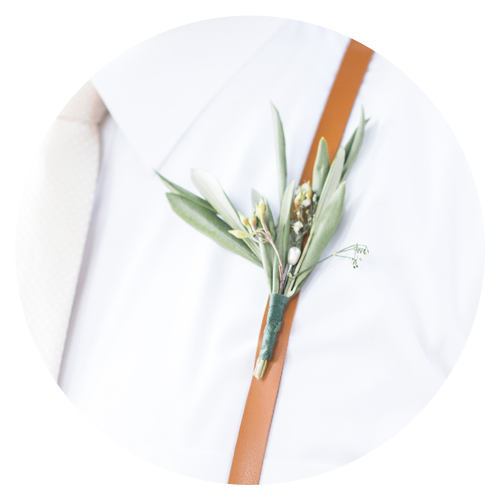 Personalized gift ideas for the groom
A custom or personalized gift is a great way to show that you made the extra effort to make your groom's gift special. You can order custom items on Etsy, where you will be able to change things like your groom's name or even add your wedding or engagement date as well on some items. Your personalized gift can be anything from a watch or wallet to drinkware, fitness, or travel items. The possibilities are endless!
Stylish gifts for the groom
If your groom loves looking presentable most of the time, then consider getting him something that suits his style. Whether he is the metro kind of guy or loves to dress up like a gentleman for work, give him something that will turn his good outfit into a perfect outfit. When shopping for accessories, consider if he will actually wear them, or if they will gather dust in the corner closet.
Tech + gadget gift ideas for the groom
It's a known fact that most men love their tech and gadgets — and with so many items available in this category, it's easy to find something useful for his work, lifestyle, or hobbies. With the right budget, you will be able to get him something really cool! 
Home + lifestyle gifts for the groom
If there's something specific that the groom would like for the home, or a certain lifestyle that he's living, this should be an easy category to find a gift. These types of gifts should be something useful, and not end up in the junk drawer, begging to be given away. Be thoughtful with your choices, and maybe opt for something unique or personalized to make it extra special.
Crafting + hobby gift ideas for the groom
What does the groom do when he's not working? Crafting and hobby gifts can be a great way to help remind him how important it is to take time out, and just do something for himself, that he really enjoys. It can be an outdoor activity, a DIY activity, or something that he occasionally does to relax, like playing golf.
Travel gift ideas for the groom
If the groom travels a lot (whether for work, or for pleasure) it may be the perfect opportunity to get him something that will ease his travels, or that he can use on a regular basis. Maybe he is in need of a new travel bag or accessory, and giving him something new will be one of the best gifts he receives.
Bar + beverage gifts for the groom
If the groom enjoys his alcoholic beverages, then you're in luck! Barware, drinkware, and anything drink related are quite popular as gifts for the groom as well as the groomsmen, so it should be quite easy to find something to complement this pastime. And kudos if you can get it personalized, too!
Outdoor + camping gifts for the groom
Outdoor and camping gifts are great for the groom who loves to be outside, in nature. There are plenty of outdoor activities that can provide great scope for gift ideas. If he loves the outdoors, chances are, he loves camping (and probably fishing), too!
Sport + fitness gift ideas for the groom
This category provides great gift opportunities for the fitness fanatic groom or sporty groom. If he competes in a specific sport, I'd say that you should find something specific for that activity, but in general, most fitness items make great groom's gifts as well. The fitness category has a wide scope of gifts to choose from that will suit nearly any budget.
Sentimental groom gift ideas
Being close to the groom gives you an opportunity to give him a sentimental gift. This is great for the man who has everything, and a good way to honor the tradition of giving him something that will be from the heart. Sentimental gifts should be chosen wisely, though. There are many people who try to rid their lifestyles of clutter, and who will put gifts away in a box somewhere to eventually throw out… Make sure that the groom will likely share the same sentiment with the item.
Fandom gifts are perfect for the groom who is obsessed with a certain show, movie, or series. And luckily, the internet has provided a wide array of items to choose from for nearly any popular entertainment. The groom will likely appreciate the item more because you know him so well to give him something he is a fan of!
Groom gifts for the mancave
Not all grooms get to keep their mancaves once they are married, but for those who do, here are some suggestions for gifts for the 'cave. Dress his cave up with decor, barware, and quirky man items!
Self care gift ideas for the groom
Self-care is just as important for men as it is for women. Give the groom something to pamper or maintain himself with so that he feels good! Self-care is also a great way to relax and unwind, so it's the perfect choice of gift for the man who is constantly under stress or work pressure.