Yup, weddings are still expensive, especially if you factor in the things you "have to have" at your wedding simply because everyone else is doing it!
Cutting wedding costs is obviously a big factor for most of us, and we are constantly looking for ways to save.
Luckily, and thankfully, we live in very different times now and it's the "new" way of doing things to simply have a wedding the way YOU want to, so with that being said, you can simply cut costs from your wedding that will make your budget more flexible.
This page includes affiliate links, meaning at no extra cost to you, I might make a small commission if you decide to buy something. You can read my full disclosure here.
21 Golden Tips for cutting wedding costs!
Before we dive right in I'd like to remind you of one important thing you need in place: the wedding budget (how else will you be able to cut wedding costs if you don't know where to start?).
Having a wedding budget in place will set the foundation for planning your entire wedding and to see where you can save and spend.
A budget overview, costs breakdown, hidden costs, supplier payment tracker, and a payment calendar are just a small part of the sheets I have included in the massive (MASSIVE!!) Wedding Planner that'll help you to plan your wedding from A to Z – plus it's fully editable.
1. Cut costs on bridesmaids dresses
This might be a controversial suggestion, but you can go two ways about this. The first way is to ask the bridesmaids to pay for their own dresses and attire (many brides buy the dresses as a gift for their bridesmaids).
A good tip here is to not go overboard with the pricing if you expect them to pay for their own outfits, so go with more affordable dress options, let them choose a dress from a color palette, or even offer to buy their shoes if you can afford it.
The other way is to eliminate the bridal party completely. Many brides choose to go this route. Also, this will save you a lot of money and possibly the drama that comes along with having a bridal party in the first place…
2. Do you really need fancy transport?
This includes hiring a limousine as your means of transport to get to the church. The funny thing about this is, unless you have hired it out for the entire day, no one will even see you arrive in it. Limousines and fancy vintage cars can become so expensive.
Plus, if you decide on hiring that extremely old, vintage Ford, the chances are good that it is going to leak oil and the driver will have to constantly put cardboard underneath the car when parked – not sexy, and yes, I've seen this happen outside a wedding venue as well!
Rather ask a friend or family member to drive you to the church in their car. Surely, you know someone, even if it's a friend of a friend, who drives something attractive like a new BMW? 😉
3. Real Flowers vs. Silk Flowers
Don't get me wrong, professionally made faux flowers can be more expensive than the real thing if you buy them. I'm referring to the crepe paper flowers which you can totally DIY. Crepe paper, florist wire, and some tape in different colors are all you're going to need to create floral arrangements for the tables. You can even create a stunning backdrop using only these flowers.
Just jump onto Pinterest real quick for a crazy collection of pins about tutorials and flower DIY projects. Also, this could be a fun thing to do at your "DIY party" with your bridesmaids and friends (see below).
One of the best things about the wedding planner is that it includes plenty of sheets for planning out your flowers and decor, plus it has flowers season worksheets, too!
More and more brides insist on having a DIY party with their girls, instead of a bridal shower. It works like this: The bride and maid of honor invite all of the bridesmaids and some friends (or potentially everyone you'd invite to your shower). Order some food, champagne, and juice for mimosas, and some snacks.
Everyone sits around a massive table or on the floor and creates stuff for the wedding that can be handmade. Think decorations, wedding favors, the guest book, more decorations, faux flowers, backdrops, stationery, and even more decorations! If you plan correctly, and only buy the stuff you need for these projects at affordable places, you might be able to cut some costs.
Although there is much debate around DIY vs. hiring, I think this is a really fun way to host your shower. Why not make it a weekend thing? There are just so many options and ideas for this type of party… 🙂
5. Replace the floral centerpieces
Floral centerpieces have been a tradition for so many decades. And yes, they will still be around for many more. But I get that you have a small budget, so why not get rid of those over-the-top, expensive centerpieces and replace them with something unique and affordable?
You can create centerpieces that consist of greenery and fairy lights, or stacked books with candles. Adding something unique and memorable to your tables might just save money on your wedding budget when it comes to décor for your reception.
6. Don't get married on a Saturday
Saturday is the most expensive day to get married at a venue (and they know this!). Instead, why not choose another day, such as a Friday or Sunday, to get married on? The venue will be much cheaper and you won't have to spend most of your money from your small budget on a wedding venue!
Just take note of the following important information: Many venues still expect you to invite a certain amount of guests, even if you choose a Sunday or any other day. Normally, if you don't meet the guest count quota, you will have to PAY IN money for catering per person, for those missing guests!
Pro Tip: Make sure you shop around for a good wedding venue! Don't book a venue immediately, just to find out they have many hidden costs, aren't very accessible to older guests or their food isn't that great. I have created the Venue Workbook (43 worksheets) as part of the wedding planner to help you with choosing your perfect wedding venue, which includes comparison sheets, venue budget, accommodation, rental items, and so on…
7. Pick your venue according to their supplier list
As you probably have already noticed, plenty of venues require you to use their suppliers. This is because they either made a deal with these suppliers in terms of commission and exposure, or they pay a monthly fee to be on the list. Their prices are inflated because of this…
You need to find a venue where you can hire any vendors that you want to.
Why? Because it will be so much cheaper!
You can find so many more affordable and decent caterers, florists, stylists, accommodation, cakes, etc. if you allocate a few months for research.
Sure, it will take more time and effort from your side, but you are trying to save money on your budget, right? And with the wide variety of wedding websites with catalogs and directories on the internet, you will manage in no time!
Key things to keep in mind when searching for your ideal wedding venue are the rental items, the budget you've worked out for the venue, their coordinator, and accommodation, among other things. I have created worksheets for all of these, as well as sheets for comparing venues and some extra tips, which I have included in my massive Wedding Planner…
The what now? Yep. This is a thing. You hire your baker to create a cake out of cardboard or polystyrene and decorate it with fondant (for photo purposes). Then have a smallish cake just for the cake cutting ceremony…
The magic will be at the back where the caterers can cut up sheet cakes which will be served to your wedding guests. It might be a little sneaky, but is a much affordable option, and you still get your wedding cake with amazing photos!
The nice thing about this is that you can still have your favorite flavors of cake and icing, plus, you get so many delicious recipes such as poke cakes, upside-down cakes, and cheesecakes. Simply organize this with your baker and caterers and you will save so much money on your budget!
When it comes to planning out your wedding cake, you obviously don't want to miss out on the sweet details. The wedding planner includes everything you need to make sure that you have the perfect cake at your wedding…
9. Go garden hopping for greenery
If you have been to Pinterest lately, you might have noticed that "greenery" was Pantone's color of the year for 2017 — and somehow it has never left. It's not just about the color: everything is greenery nowadays.
Think vines and leaves instead of expensive décor and flowers. I've done a wedding where there were only flowers in the bridal bouquet (a massive King Protea in the middle, surrounded by Baby's Breath and some greenery for the filler). The rest of the decor was just greenery on the tables with pure white candles. It was quite minimalist and modern, but still very gorgeous.
Now, you can save a ton of money by scouting your garden or other people's gardens (with permission of course) for some greenery to use as fillers or on your tables. Greenery is also much cheaper to buy at florists than flowers are, so you might still save a lot if you don't want to go "garden hopping".
10. Grocery Store-bought wedding cake
No way! Yes, way… And here's what works.
If you decide on rather buying your cake at a grocery store (which will save you from breaking the bank), you can order a few cakes and decorate them yourself.
I've heard about this brilliant bride who bought many cakes covered in only white frosting, which she then decorated with real edible flowers. She then placed them at different heights on cake stands and boxes on her cake table. How about that! She saved at least a few hundred $.
11. Wear any dress you like!
Did you know that Queen Victoria introduced the white wedding dress in the 1800s? She started the trend when she got married to Prince Albert and soon white wedding dresses became all the rage! Before that, brides simply wore the best dress they owned.
New trends in wedding dresses are popping up everywhere. Recently, I saw the most beautiful dip-dyed wedding dresses, dresses made in floral prints, and different types of materials used to create gorgeous dresses fit for a princess (or bride!).
Be creative and choose a dress that matches your personality. You can even wear a plain white dress, which is not labeled as a "wedding dress". Why not go shop at vintage stores and flea markets for unique finds, and give the expensive bridal boutiques a rest?
12. Should you really have dessert at your wedding? You've got a cake!
Rather choose a nice flavor for your cake, or more than one flavor if you have a two or three-tier cake – with some yummy frosting or chocolate sauce, and you have yourself some dessert!
Another way to do some dessert-budget cutting is to replace the guests' wedding favors with mini cakes which they can take home. So you don't need a big fancy wedding cake (maybe a tiny one for the cake cutting ceremony)…
13. The confetti factor...
Ask yourself if you really need to buy confetti (or the cute paper cone it comes in)… You can simply walk out before the guests during the recessional (after the ceremony), and no one will even remember they have to throw something.
Or, if you feel you realllly need confetti in your life, make it cheap: Bubbles and sparklers are cheaper than fresh rose petals.
DIY confetti is another cheap method: Simply buy some tissue paper or any paper you prefer, and a hole punch (you can get nice patterned hole punches at arts & crafts stores if you want to spend a little more).
Finally, if you don't want to spend a dime on confetti but still want an effect, use dried leaves (good for the environment, too). To make it more cohesive, you can also use some leftover leaves from your wedding decor…
14. Renting some expensive vases for your wedding flowers? Don't!
Yeah, I know. This trend has about 20 minutes left before it's "definitely so last year", but you have to admit, this is way cheaper to use jars than those massive vases that you're hiring from the venue or florist… Also, you can look past the "Mason" and "Consol" labels and find that there are other types of bottles and jars that can double as vases, too.
15. Tweak your flower bouquets
Huge flowers take up more space, so you need less of them in your bouquets or flower arrangements, which will work out cheaper.
A great flower to use with this method is the hydrangea.
16. Be street smart about flower purchasing
If you're going to buy bulk flowers, why not buy them the day after they arrived at your local florist, or even before they close that same day? They will give you a discounted price or mark them down for sale in the shop.
Also, Make sure your flowers are in season. Tulips will cost an arm and a leg during summer because their season is winter…
Buying things for your wedding can be soooo stressful, especially if your budget is not so flexible… So, I have added a comprehensive 30-page budget planner in my massive wedding planner, which you definitely need to plan your wedding successfully and without too much stress!
17. Go the second-hand route
What will you do with your wedding dress after you got married? Unless, of course, you're the super-sentimental type…
You're probably not going to wear your dress or even look at it again. Why spend all this money when you can buy second-hand dresses almost anywhere? And, you don't need to worry about the previous owner, simply take the dress to the cleaners to clean it properly, book an appointment with a seamstress, and it will be like new…
The same goes for things like table numbers, cake toppers, or other decor items that can be purchased from a previous bride.
Bridal shops also have to get rid of their stock now and then to make space for new dresses. They may mark their dresses down significantly because they have to get rid of them quickly.
The same goes for other suppliers who need to restock shelves or make space for new items.
19. Alternative wedding stationery
With the magnitude of online tutorials available on platforms like Pinterest and YouTube, you can easily make your own wedding stationery.
The other way is to go the digital route and create a mobile image for your invitations with a link to your wedding website – I highly recommend you find a wedding website platform that suits your needs and not just go for a free platform simply because it's free – there are many disadvantages to this route as well. 
Bigger tables for your guests at your wedding reception means you have to hire or buy fewer decor items and flowers because there are fewer tables to decorate.
The family table is a good example of this because it is simply one or two very long tables where guests will sit and they will need space for their plate, glassware, and so on. Also, keep in mind that guests sitting across from each other will want to chat, so lower table decorations are way better!
21. Save money on alcohol
If you don't want to have a cash bar for guests, you only need to serve beer and wine at the wedding (along with the regular juice and water jugs). It starts to get expensive when you want fancy whiskeys and liquors and a cocktail bar.
If you feel the need for a different type of drink, maybe serve a punch or a signature cocktail, which can also double as welcome drinks.
One of the best tools available right now is a GIANT 536-page Wedding Planner that includes anything and everything needed to plan your wedding from A-Z! Think bridesmaid worksheets, bridal dress sheets, food, decor, a venue workbook, beauty planner, music planner, and soooo much more!! You can check out this fantastic planner over here >>>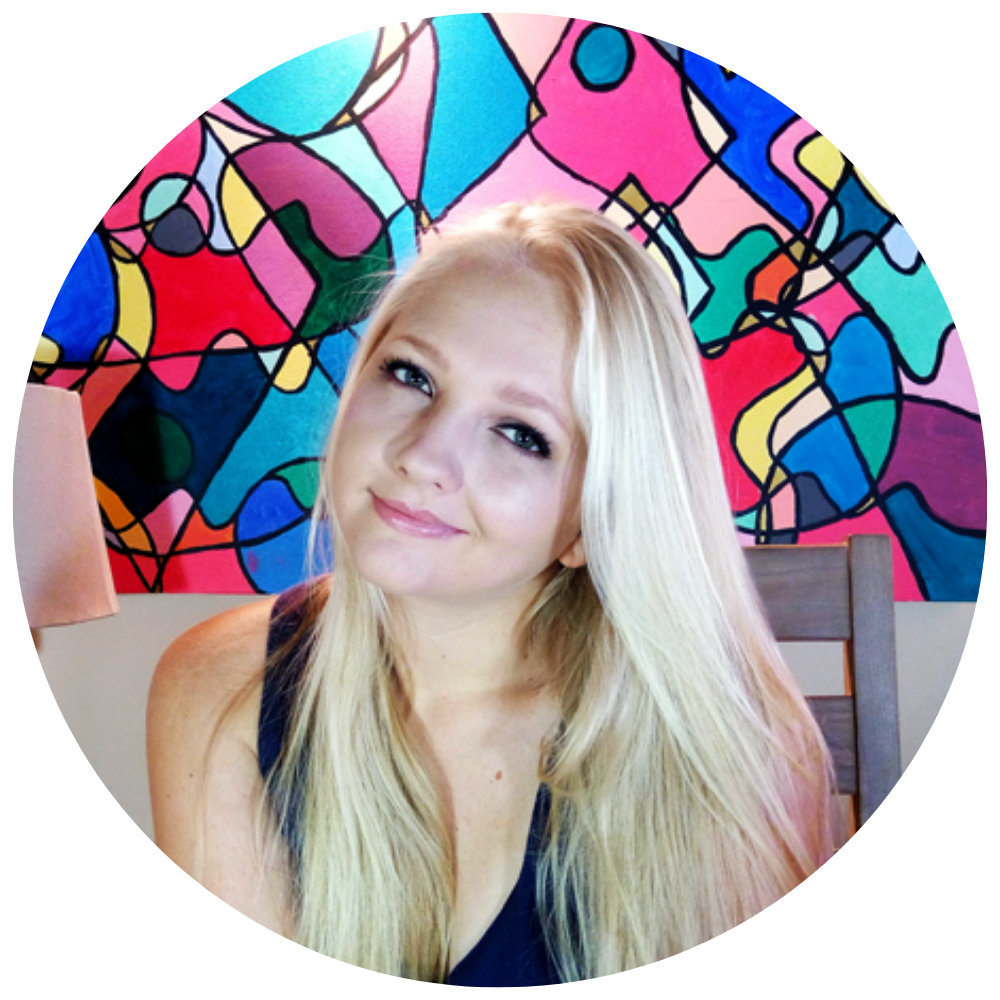 Born in Johannesburg, South Africa, Tanya has been an active contributor and planner in the wedding industry since 2016. When not writing educational content for brides and wedding professionals, she can be found designing Canva templates for her Etsy shop, TWCprintables.