Pulling off a small wedding will (most of the time) cost less than a regular event with at least a hundred people attending. For obvious reasons, a micro wedding on a budget can cut the expenses of food, souvenirs, and venue costs considerably.
On average, a normal wedding with hundreds of people attending will go around $28,000. But for micro weddings, it can cost $1,600 for elopement and a reception with 10 to 15 guests to up to $10,000 for a full celebration with at least 50 guests.
A micro wedding is simply defined as a small wedding with 50 or fewer guests. Ever since the pandemic hit, the trend of this type of celebration grew in popularity as seen in
Google Trends data
.
But before gathering restrictions happened, micro weddings were a thing, especially for couples who wanted to cut costs and save money.
How Can I Do A Small Wedding At A Low Cost?
To minimize the cost of a wedding, you can consider different things such as DIYing all possible supplies to be used for the wedding. For example, tables and chairs can be replaced with wood pallets covered with fine linens to still look classy and elegant even if you're using cheap materials.
Consider and look for affordable yet high-quality alternatives for all the event supplies needed. When getting supplies, you can check out great online deals or in-store sales.
As a wedding planner, you need to consider stocking up on all possible supplies, party favors, etc.
3. Consider All Possibilities
If the bride and groom intend to have a garden wedding, using their own place to accommodate less than 20 people is possible to cut the cost down significantly.
For couples who dream of an outdoor wedding, a space in the park can also be considered. Or perhaps on the rooftop of the couple's residential building.
Micro Wedding Decoration Ideas
1. Suspended Centerpieces
An intimate wedding doesn't always have to be simple. Take one notch up by spending more effort on designing and decorating the event. There may be just a few people attending but giving them a grand and majestic experience is a must.
Whether you have three or fewer tables set up for the entire reception, you might want to consider going all out to wow everyone who will be at the wedding. For every table setup, you can place suspended centerpieces or hanging crystals.
To pull this off without breaking the bank, you might want to consider using faux flowers or glass decors.
Micro weddings are about gathering the closest and most important people the bride and groom have. Laying a one-table set up for small gatherings of 10-15 is possible with this setup. 
Some can even consider a larger U-shaped table set up to accommodate 20 or more people with the newlyweds in the middle.
3. Laid Back Picnic Style
If the newlyweds prefer a more unconventional and laid-back gathering, a picnic-style setup is ideal.
Since most likely the invited guests will be the family of the couple and their closest friends, the event doesn't really have to be traditional. A relaxed event will surely make everyone feel comfortable and enjoy the entire occasion. 
4. Don't Forget The Small Details
The small details make a simple setup look grand. Consider the table setting details like glassware, napkins, and linens.
For an idea, you can place personalized name plates on chairs or napkins to help with the seating arrangement as well.
These small details bring the entire design of the venue together. For small gatherings, it can make it look elegant and luxurious even with a limited budget.
Most Affordable Micro Wedding Venues in the UK
1. South Green Park Weddings, Norfolk Wedding Venues
Near the eastern coast of the UK, South Green Park Weddings offers a beautiful Norfolk wedding venue. This venue offers an indoor or outdoor setup perfect for intimate gatherings with beautiful scenery around. 
They have packages that offer only £37 per head.
2. Stock Farm Wedding and Events Barn – Cheshire
Just by the outskirts of Manchester, the Stock Farm Wedding and Events Barn gives a countryside experience great for small and intimate weddings that are going with a rustic theme. 
They have a package of just £2,399 for 12 people, accommodations included.
3. Plas Dinas Country House – Gwynedd
Sitting by the coastline is Plas Dinas Country House. For £3,000, the newlyweds and eight of their guests can enjoy the entire place for a very intimate and stylish gathering. The price includes a five-course meal and drinks for the reception.
4. Tylney Hall, Basingstoke
For a slightly bigger crowd, a great recommendation is the Tylney Hall, Basingstoke situated in the south of the UK. This place has a 66-acre Italian-inspired garden perfect for a dream outdoor wedding that can accommodate small intimate parties or grand and big ones.
Having a micro wedding on a budget but still making it look and feel grand is very possible. Even though the cost of holding a smaller event can significantly cut the cost of a normal wedding, it is still fairly possible to pull off an event that would look and feel like a million dollars.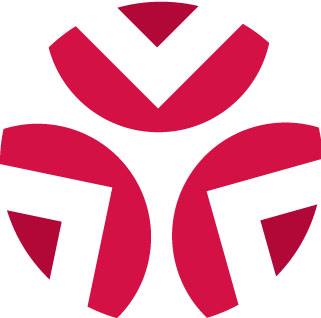 Wendy Adams is a freelance writer for CV Linens and event stylist for private, corporate to small and huge crowd gatherings. Her eye on putting together decorative pieces and linens make every event remarkable. She's been in the events industry for over 6 years.