Like most things in life, destination weddings can have their pros and cons. And, unlike eloping, a destination wedding takes more planning and will need a bigger budget.
Still, wouldn't it be wonderful to get married on an idyllic island with some of your loved ones attending? 
Let's have a look at what the pros and cons of having a dreamy destination wedding might be…
The pros and cons of having a destination wedding
Before jumping right in, I'd like to encourage you to do thorough research and planning when it comes to your wedding. That's why it is essential to have a thorough wedding planner on hand, so that you don't leave out anything important.
Destination wedding or not, the editable wedding planner template can be used to make sure you include everything needed for a successful wedding day, from wedding budget planning, right down to your wedding dress, and all the little details in between.
Advantages of a destination wedding
1. Those who can attend, will attend
If you have a destination wedding, you still have most of your loved ones with you. Just make sure you budget for those who won't be able to pay for everything on their own, but you really want them to be there on your special day.
2. The wonders of technology
You can still live broadcast your wedding to everyone who can't make it. It is not the most glamorous thing, and I for one am not a fan of the whole "Zoom wedding trend", although it is very necessary at times. 
Besides, if there are older wedding guests who really can't travel as much anymore, this is a great option for them to still attend your wedding virtually.
Having your wedding at a beautiful destination truly is a dream come true. I mean, when else will you experience a great event (yours) at an exotic or far off place?
4. Cut costs on your honeymoon
You're probably already at your honeymoon destination, so you cut on traveling and costs as well if you have a limited budget.
Just make sure that you have a separate space for you and your groom away from wedding guests so that you have some special time alone to enjoy each other after the wedding.
If you want to get your traveling game on, why not start with your wedding? If you've been dreaming about seeing other countries and experiencing other cultures and vibes, this can be a fantastic way to do it.
Disadvantages of a destination wedding
I'm not gonna lie, destination weddings can be really expensive (not to be confused with elopement – which takes minimal planning and may include only the two of you or a handful of people).
It's like still planning your wedding where you are located now, but only in a different country and with fewer guests who won't be able to attend. The rest will stay the same. Dress, food, venue hire, etc. And to add to that, travel costs and accommodation.
2. Mind the (communication) gap
You have to communicate with suppliers on that side through your video calling platform of choice – and hope they have decent wi-fi and understand what you want. 
Here is where I will recommend getting a wedding planner that specializes in destination weddings. Just make sure you hire the right wedding planner and not end up with additional costs and heaps of disappointment.
Many countries have strict passport and Visa requirements, and everyone who wants to attend will have to sort that out themselves. 
You have to organize transport and accommodation in a country you don't know, so you will have to do a ton of research here. 
Also, don't rely on AirBnB and Booking.com alone for this, as reviews can be misleading. Make sure to enquire about this with your travel agency.
You'll have to make peace with the fact that not everyone you want to have there will be able to go, and this might be for various reasons – money, mobility, and not being able to leave home.
If your budget allows for it, you can sponsor those people to have them there on your big day. Also, make sure to invite everyone months ahead of time so that they have time to save up and to sort out their passports, etc.
The Editable Wedding Planner templates are fully customizable in the free version of Canva, and include everything you need – from the wedding budget, guest list, and catering, to planning a bridal shower, engagement party, and more!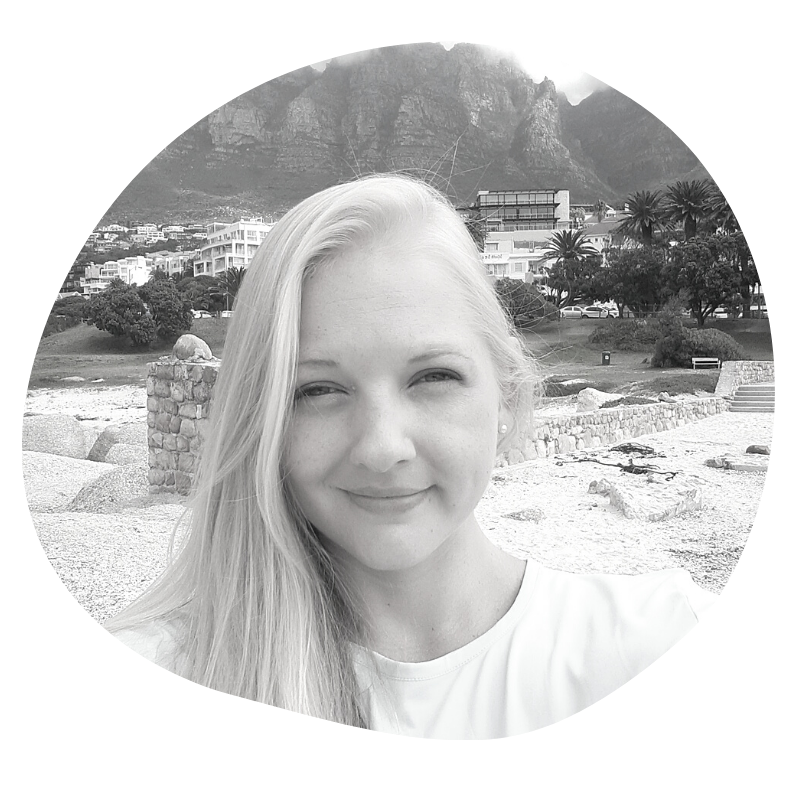 Born in Johannesburg, South Africa, Tanya Viljoen has been an active contributor and planner in the wedding industry since 2016. When not writing useful content for brides and wedding professionals, she can be found designing templates for her Etsy shop, TWCprintables.