This page includes affiliate links, meaning at no extra cost to you, I might make a small commission if you decide to buy something. You can read my full disclosure here.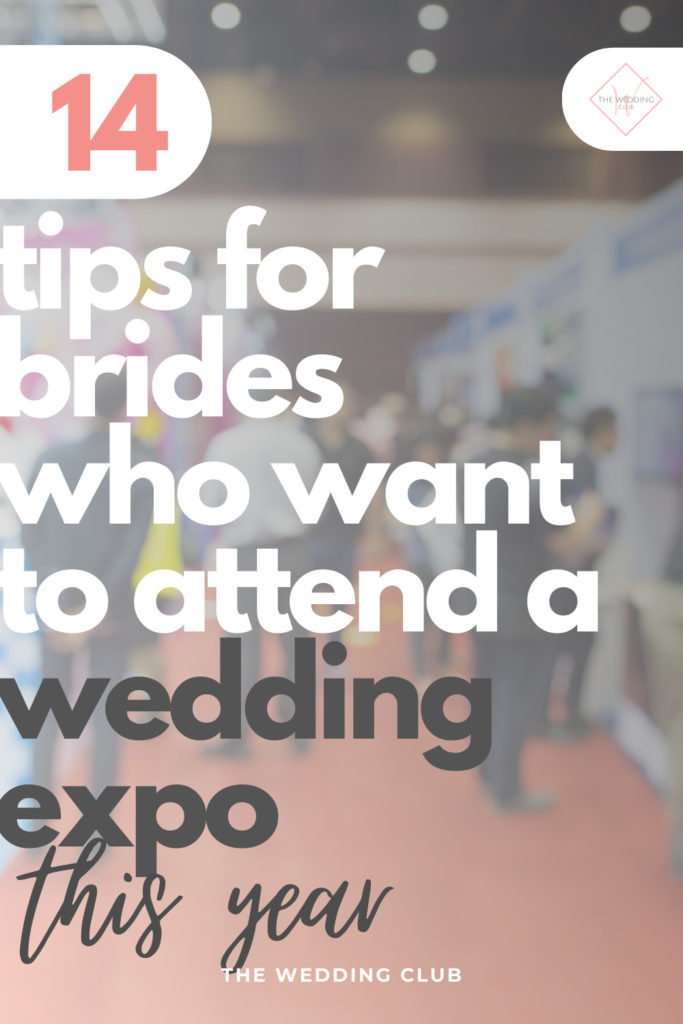 The amount of wedding expos happening around the world are on the rise.
This means that you can easily find your way to a wedding expo, fair or show almost every other weekend, and get access to top wedding professionals in the industry.
We look at more than 10 tips for brides who want to attend a wedding expo in 2020, and beyond!
14 Tips for brides who want to attend a wedding expo in 2020
Let's face it: Planning you own wedding is tough!
On top of that, you need to find reliable wedding suppliers in the industry who can help you with your big day – not to mention being able to fit into your wedding budget, too!
Enter the wedding expo / exhibition / fair / show – whatever your country likes to call it…
What is a wedding expo?
It is a collective exhibition of wedding planners, professionals and suppliers in the industry. Each wedding supplier will have a booth in which they showcase some of their services.
Exhibitors are available at their booths to talk to interested brides and other suppliers.
Attending a wedding expo can be a huge advantage to your wedding planning process – whether you're planning your own wedding, or someone else's.
Why should you attend a wedding expo?
Even though you can search on Google for all the best wedding suppliers in your area, it is better to visit suppliers at a wedding expo.
The main reason for this is that you can actually meet them in person, ask important questions, and see if they are the right fit for your wedding needs.
Not to mention, a wedding expo exposes you to all of the suppliers you might have forgotten about, such as the caterer, or a car hire company!
Wedding suppliers also get to showcase some of their best work, examples and portfolios. This will give you an idea of what they have accomplished and what they are capable of offering when it comes to your wedding.
If you need a complete list of all the wedding suppliers needed to plan your wedding + compare 3 types of suppliers at a time, we have created printable wedding supplier comparison sheets, which will cover all of the aspects of each supplier (180+ pages).
Here are some great tips when you decide to attend your first wedding expo…
1. Buy your tickets early
Even though most wedding expos have a huge amount of tickets available before the big event, you don't want to be the last to find out that they've all been sold out – especially if it's a massive wedding exhibition not to be missed!
Also, almost every expo have a limited amount of VIP tickets available, too. And more often than not, these VIP tickets are so worth it! The top goodies I've received through VIP access are discount vouchers and coupons, magazines, printables and so on – which can be of great help when you're planning a wedding.
2. Make a list
Wedding expos have a reputation of having many suppliers, and in every category. The larger exhibitions will have a lot to choose from, with different price ranges and services – so be prepared!
The best way to make yourself ready for this is by having a list. A few days before the expo, make a list of suppliers you still need to book for the wedding. Also, try to make note of how much to make available for each supplier, in terms of the wedding budget.
This way, it is easier to eliminate the expensive ones from the start. At the end of the day, you will probably end up with heaps and piles of business cards, flyers and brochures.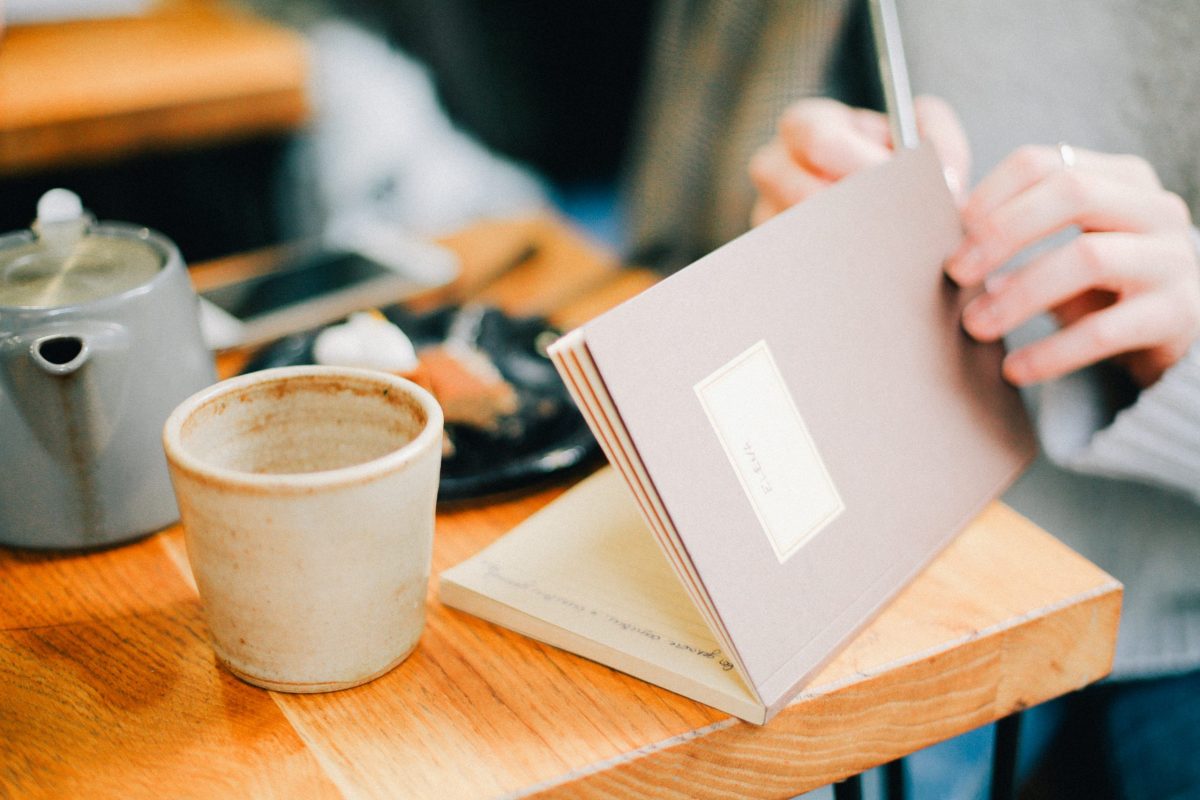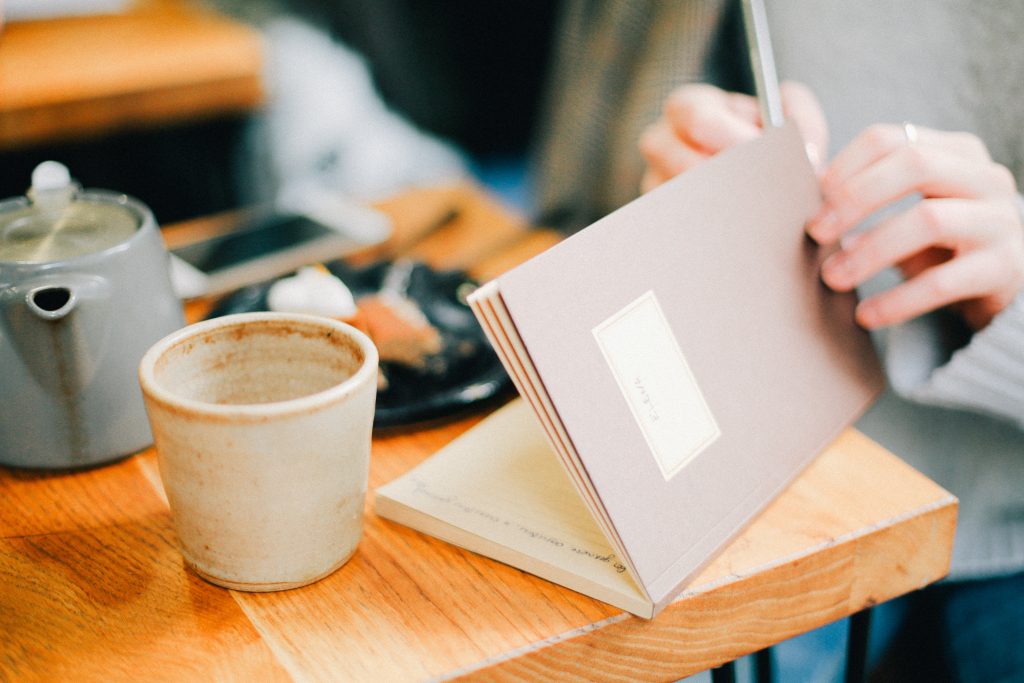 3. Take a friend along
It's easier to navigate an expo when you have someone with you – especially if it is quite a large event.
Taking a friend along has many perks! They can help you stay on track with talking to suppliers you actually need – and not be distracted by the fancy floral displays! 🙂
If you need to see plenty of suppliers and get info from them, but your time is limited, you can split up – tackle the most important ones yourself, and let the person you brought along visit the other booths – kudos if this person is your maid of honor / bridesmaid (they hopefully already know what you like or need)…
4. Take snacks and drinks along
If the venue where the expo is held allows for it – you can cut eating time short by taking your own snacks and drinks along. Make sure to check on the Expo's website / Facebook page to avoid disappointment.
These expos usually have food inside, but ordering food and waiting for it, plus sitting down and eating, wastes precious booth-visiting time – this is especially true if there are plenty of booths and you need to talk to many suppliers.
5. Have a large enough bag or tote
More often than not, you will receive a gift bag with a few goodies at the entrance of the expo. If this is not the case (especially at smaller expos), take a large enough bag or tote along.
This is for carrying all of the brochures, flyers, booklets, freebies, business cards etc. from all of the suppliers you'll be visiting – it sucks to have your hands full and needing to write down your contact details or take a sip from you water bottle.
6. Learn to say no
Yes, we had to bring this up! Because saying "no" is a special skill many of us need to learn very quickly.
Some suppliers can be persistent in getting you to book them for your big day. You might be charmed and sweet-talked into writing down your info, even if you're not really interested, or already have a supplier in that category. Just say no!
You don't have to explain yourself, but if you feel the need to, you can say something like "I already have a [insert supplier]" or "I'm not interested right now, but I'll take your card" or even "I'm actually in a hurry to get to another booth".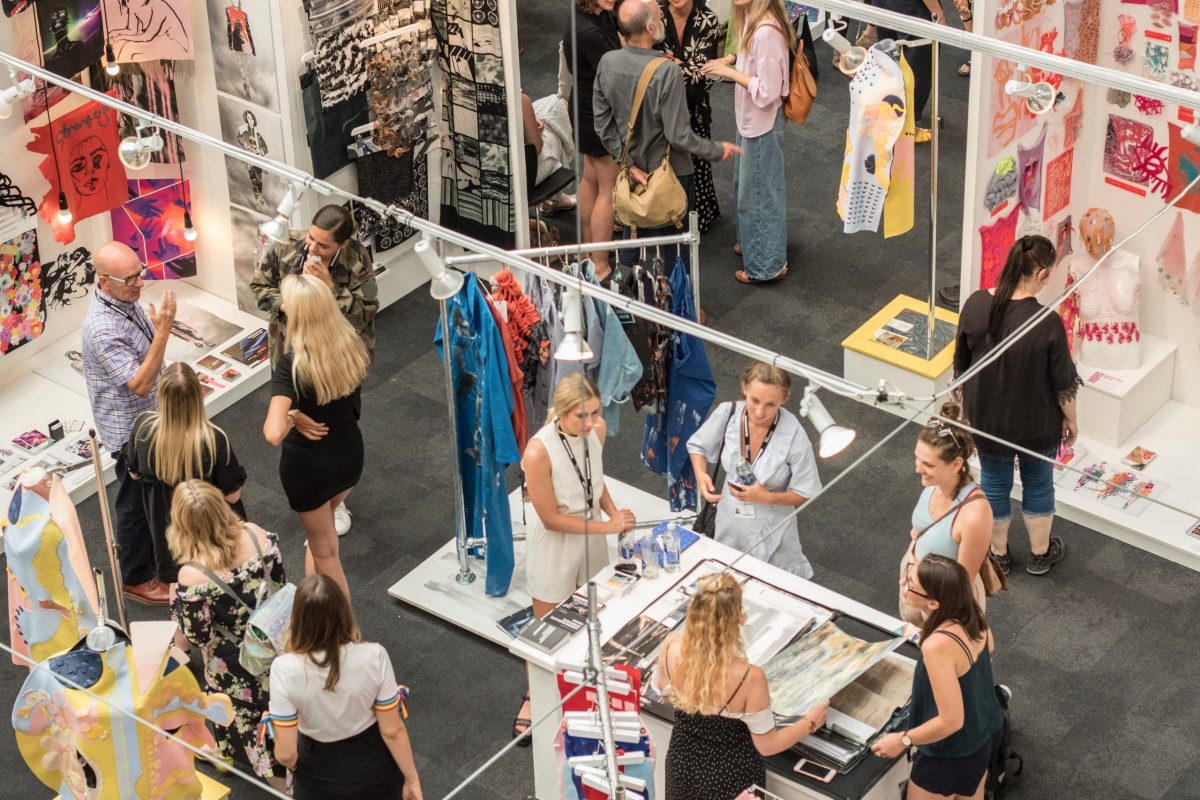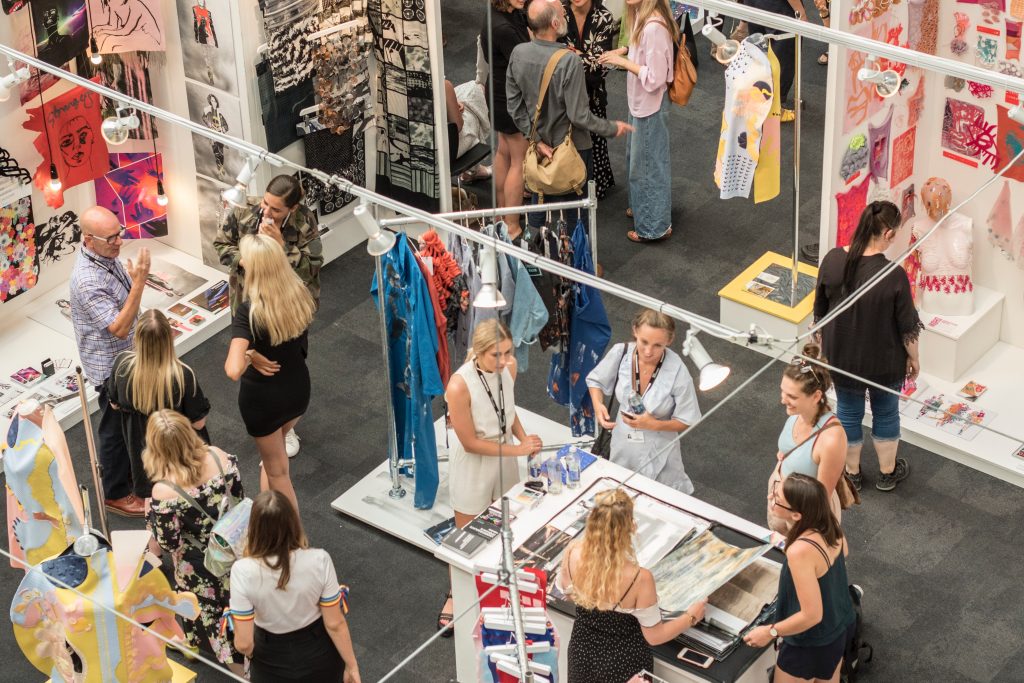 7. Have a potential wedding date
Most suppliers will need to know your wedding date / the year in which you're getting married in. This is because they have to check their availability, and also, to determine what prices to offer you – since everything gets more expensive each year.
If you need a full list of suppliers needed to plan your wedding, we have created a printable PDF of wedding suppliers comparison sheets, which will help you to compare 3 suppliers in each category.
8. Have a theme or color scheme in mind
When it comes to certain suppliers, such as florists, wedding stylists and decor companies, you need to have an idea of what theme or color scheme you might want to use.
These suppliers will then be able to advise on the availability of certain flowers, decor items and costs related to your wedding look and feel.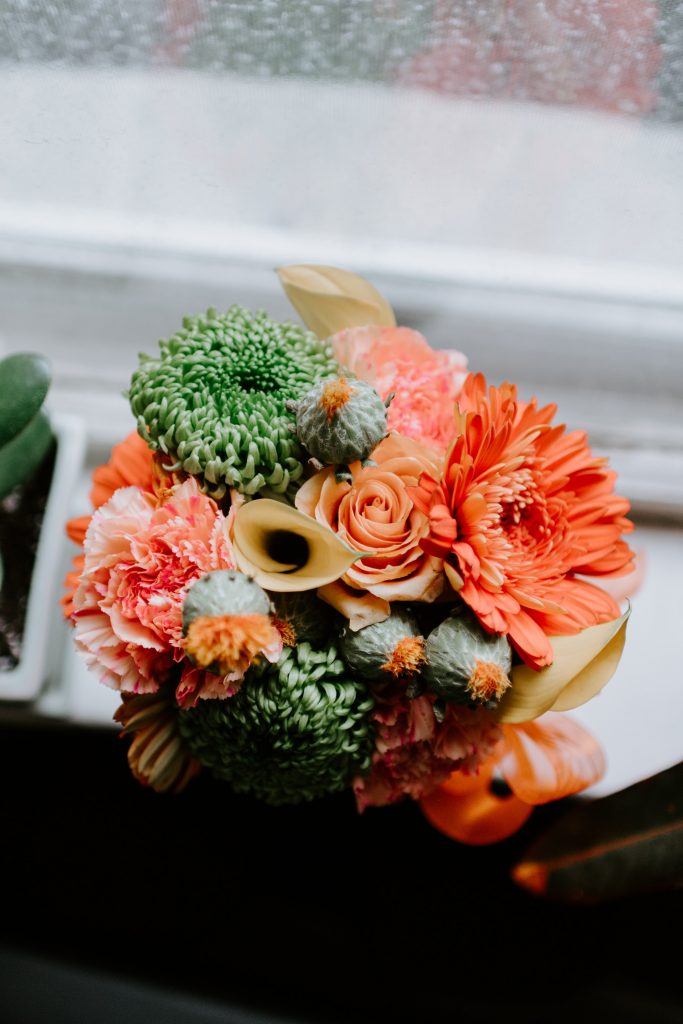 9. Arrive early
Larger expos have plenty to see and many booths to work through, so arriving early will be beneficial.
Also, you might need to talk to many suppliers and exchange info with them, which can take up a few minutes at a time.
10. Dress comfortably
You will be on your feet most of the time, so wear comfortable shoes and clothing. Also check the weather – you don't want to carry a jacket around during a hot summer day.
11. Scope when you arrive
Don't get stuck for an hour at the first booth you see. Rather, walk through the expo when you arrive and take note of the booths you really need to get to, and which ones you can visit later when you still have time left.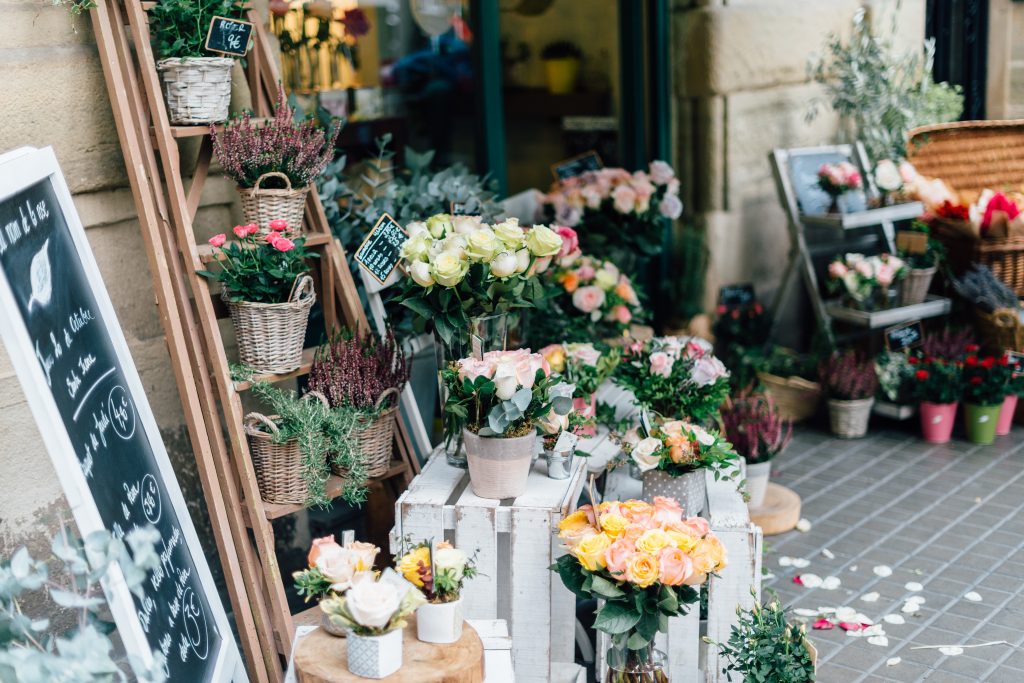 12. Visit more than one expo
Like we mentioned earlier, there are wedding expos almost every other weekend somewhere…
If you have time left and can afford it, go to other expos, too. You might just encounter an even better supplier than the one you've met at a previous expo.
This is also helpful if you still need more suppliers that you couldn't meet at the previous expo, or just didn't seem like a good fit.
13. Watch for upcoming wedding expos
When you still haven't been to one, take note of upcoming wedding expos that might be happening near you – or worth travelling to. You can check Facebook Events, and also visit a few websites of past expos by Googling them.
14. Want to take your Groom along?
Not all groomies want to go along to what seems like a "shopping mall" for planning a wedding. They might go with you to a few booths, but will want to sit down at some point… Like they do.
BUT! Wedding expo organizers usually have a suitable solution: beer tents, food and possibly a big screen. Be sure to check on the expo's website or Facebook page beforehand to make sure what goodies will be available to entertain your other half.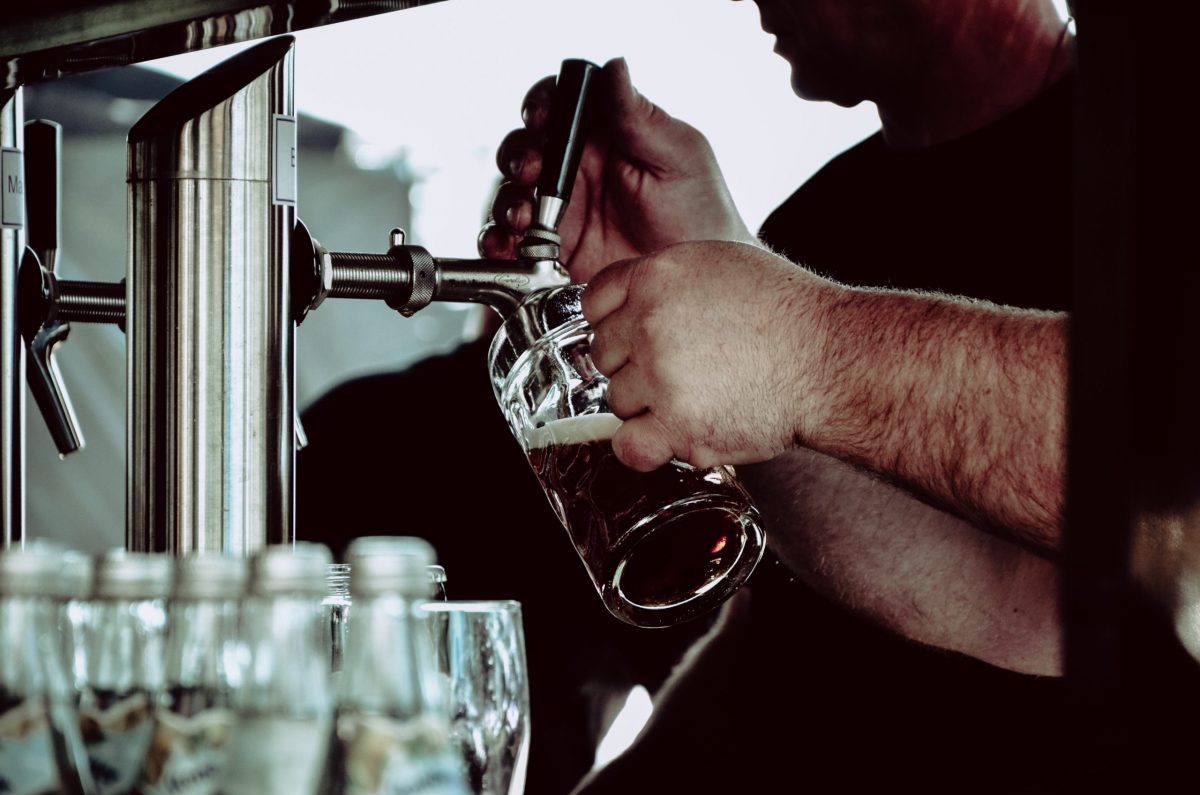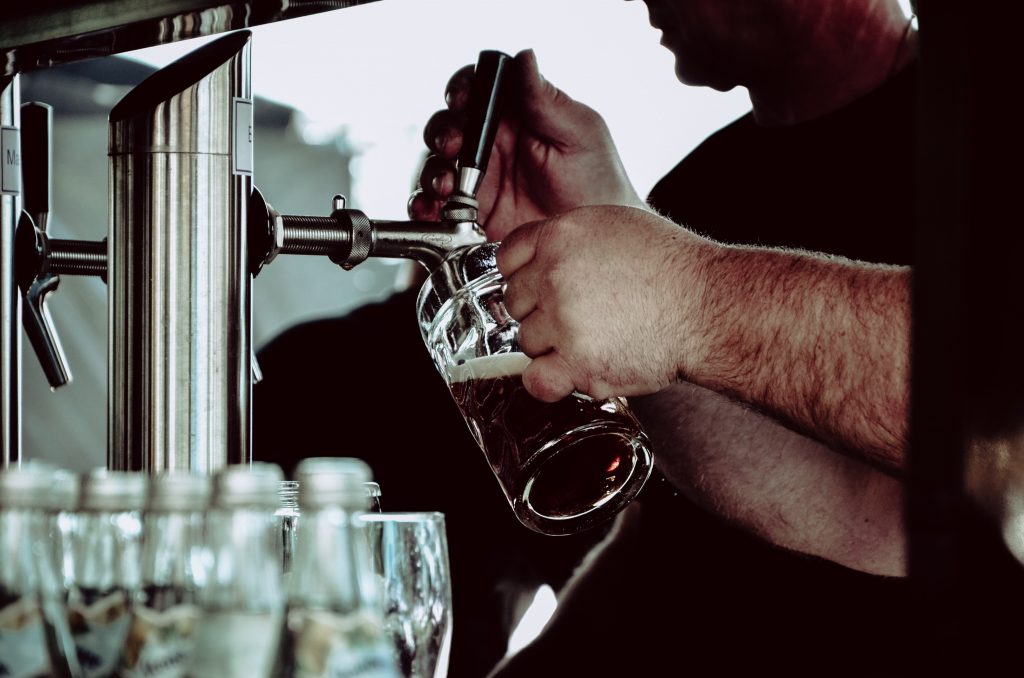 Remember to check out our printable wedding supplier sheets (180+ pages) – where you can get a full list of 40 suppliers needed to plan a wedding + compare up to 3 suppliers per category – and then choose the right one for your wedding!