This page includes affiliate links, meaning at no extra cost to you, I might make a small commission if you decide to buy something. You can read my full disclosure here.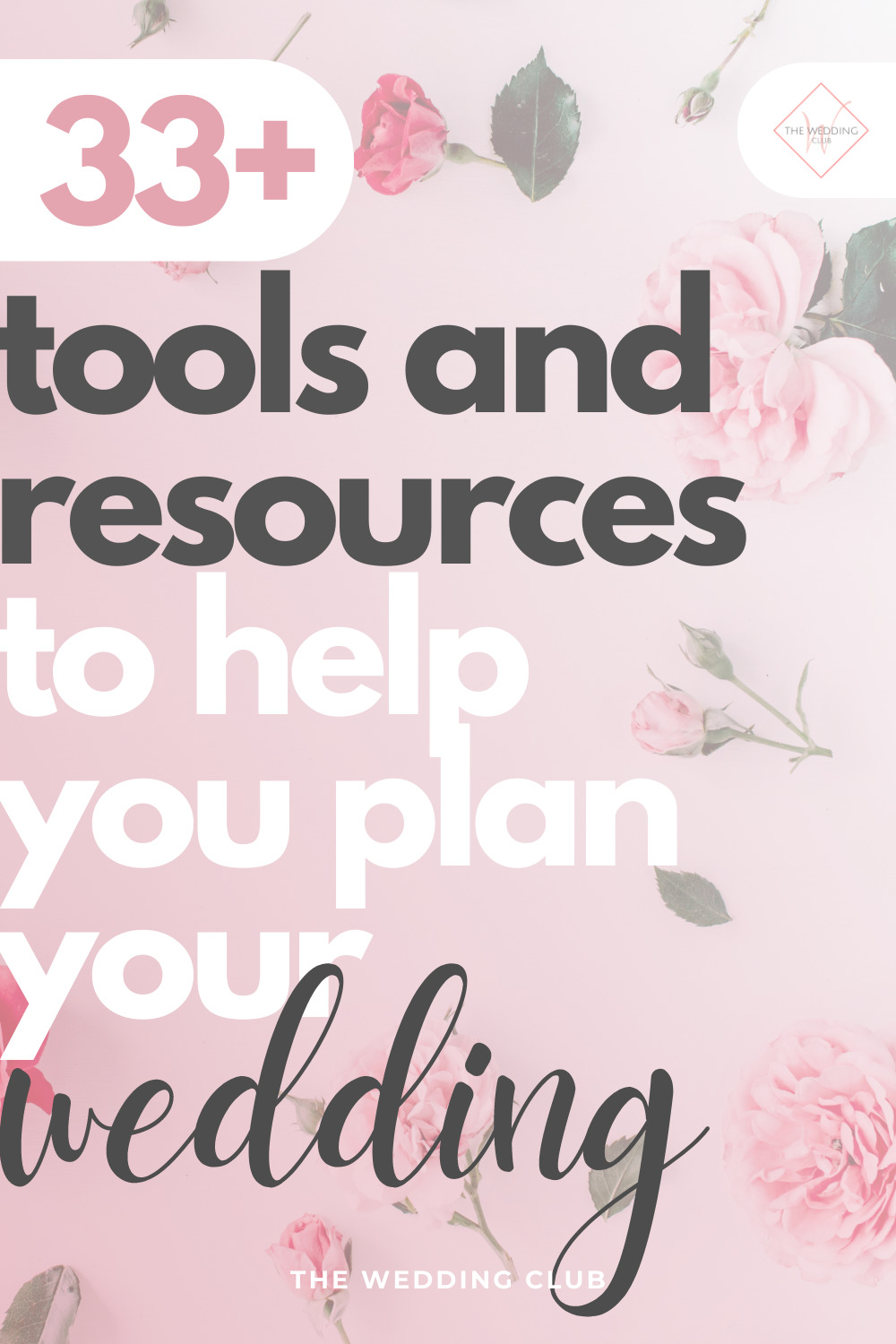 Planning a wedding is hard work! And to make it even more challenging: a lot of things go into planning this great event…
However, having the right tools and resources in place can help you plan your wedding more effortlessly, not to mention eliminating about half of the levels of stress you might encounter!
We look at some of the best tools + resources out there to help your plan your big day…
33+ Tools and resources to help you plan your wedding
WEDDING TIMELINE RESOURCES
Helpful wedding timeline article
We have written a blog post for creating your own timeline + a free printable timeline PDF which you can download and print, and use for inspiration in creating your own.
Free printable wedding countdown schedules / timelines
The Spruce took the liberty of creating a collection of timeline checklists for your wedding day, which you can choose from and print out according to your wedding planning needs.
WEDDING CHECKLISTS
The Ultimate Wedding Planning Checklist
There are many different sources for wedding checklists out there, but we have found the best full wedding planning checklist to be from TheKnot, simply because they include a due date for each item, customized to each bride's wedding day.
Wedding Emergency Kit Checklist
There will always be some sort of mishap on your wedding day, even if its a really tiny one. The great news is that you can prepare for some of them, by having a wedding emergency kit handy on the big day – ask your maid of honor or a bridesmaid to take care of this by getting our printable wedding emergency kit checklist.
Wedding Photo Checklist
Let your photographer know exactly which photos you want by using this printable wedding photo checklist, marking the ones you need, and giving it to them. This is also a great tool for wedding photographers to have on hand when meeting clients.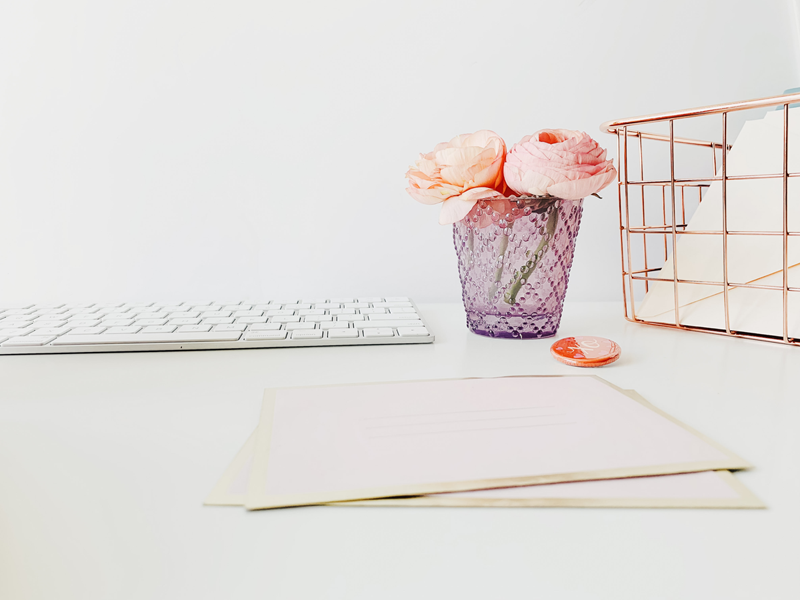 WEDDING SCHEDULES AND SCHEDULING TOOLS
Free wedding itinerary templates and printables
You can find the right wedding day timeline / schedule for the day of your wedding, by having a look at these printables found on The Spruce.
WEDDING BUDGET TOOLS AND RESOURCES
Printable wedding budget planner and tracker
We have created a new and updated version of our very popular wedding budget planner – now with 10 pages of wedding expenses, a massive list of hidden costs at your wedding, payment tracker, etc.
Editable Budget Spreadsheet
If you enjoy keeping all of your wedding details digital and carrying them around on your phone or tablet, then the best editable spreadsheet we have found is the one from VespertineAndCo: The Wedding Budget Tracker Template.
WEDDING WEBSITES
Minted
Enjoy free wedding websites that match your Minted wedding stationery. You also get $50 credit towards Minted wedding stationery when you decide to use a wedding website. We love Minted because of their frequent special offers, and the fact that they give free samples of the desired stationery you are interested in.
Basic Invite
The gorgeous collection of free wedding websites at Basic Invite is amazing. There are so many features included, well worth checking it out!
Appy Couple
For full wedding suites – which includes a website, digital invite and an app – this is the winner! Appy Couple is super professional and you won't be disappointed in them…
Wix
The popular click and drag website builder has a special wedding website corner – which allows you to create a free wedding website. Manage guest RSVP's and add photos and videos with ease.
The Knot
The Knot offers a free customizable wedding website with plenty of tools and features to make your wedding planning easier. Note: There might be costs involved in adding additional great features offered by The Knot. Have a look at what they offer here.
eWedding
eWedding is one of those lesser known wedding website builders with free and paid options. None the less, their basic free wedding website has many things already included. As far as paid options go, we especially love the 'text notifications' and 'email blasts' features!
Joy
Joy is free to use and has plenty of great features to build your wedding website – from digital invites and RSVP's, to free website hosting and unlimited guest accounts. This is definitely one wedding website builder to not overlook!
Say I Do
There is just something special about a "try before you buy, no credit card required" approach that we adore so much! Say I Do has a very luxurious feel about it, plenty of features and oh-so-easy to set up and use. Have a look at their features and pricing and decide for yourself if its worth it.
Squarespace
The popular WordPress rival has a wedding website builder with a whole bunch of features. It has a free trial ("no credit card required to sign up") – so you can play around with it first to see if you like it before paying.
PRINTABLE WEDDING STATIONERY + E-INVITES
Minted
The most stunning wedding stationery will be found at no other place than Minted Weddings. Order free samples of the stationery you're interested in – and add a free matching wedding website while you're at it!

Greenvelope
Greenvelope lets you choose and customize any invitation design and send it digitally to your wedding guests. Pricing depends on how many invitations you want to send, and how many times you want to send something to them. Greenvelope has a wide range of beautiful wedding invite designs to choose from.
Basic Invite
Not only will you find your wedding invitations at Basic Invite (foil detailed, clear perspex invites), but also all the stationery you will need for your wedding day such as programs, menus and even coasters! Basic Invite also has a free wedding website builder feature.
My Mind's Eye
For all your paper goods and decorations, this is the one! My Mind's Eye has so many goodies to choose from, you'll want to use them for all your other events and parties, too!
Zazzle
Zazzle is the face of customized printed products and has thousands of products to choose from – including invitations and stationery. You can also easily go down a rabbit hole once you've started browsing, so make sure you know exactly what you're looking for! Ps. You might be able to get your personalized wedding favors there, too!
Download + Print
Download + Print allows you to create your own wedding stationery by using an already designed template and editing it right there on the website. After you've edited it and you're happy with the design, you can download it and print it at home or at your local printing shop. Clever!
LovePop
If it's something you're interested in for whatever wedding related reason, then you can find a collection of wedding pop-up cards right on the LovePop website – also a great place to find other cards for holidays and special occasions, too.
Evermine
If you're looking to make your wedding (or any celebration) extra special and personal, then Evermine is the place. Create custom labels for favors, choose from their collection of save-the-dates and wedding stationery and bonus: they have a freebie corner, too!
Cricut
If you love to DIY things as much as we do, and you want to create your own wedding stationery at home, your best buddy is a Cricut machine! We love this very special tool, because there are plenty of ideas to create something unique for your big day. Also, they have many different tools and extras to add to your project making.
WEDDING GIFT REGISTRY TOOLS
Printable wedding gift registry kit
We have created a unique printable wedding registry kit, which includes a gift calculator chart, a standard list of popular gift items, and a list of new ideas to add – for the couple who has everything!
Honeyfund
This unique free-to-try tool allows your wedding guests to contribute to any part of your honeymoon instead if struggling to find a wedding gift – whether it is an activity you wish to do on your honeymoon, contributing to flights or accommodation, and more… Honeyfund can also be used to set up other kinds of registries and add nearly anything to your list – and it's so easy to set up.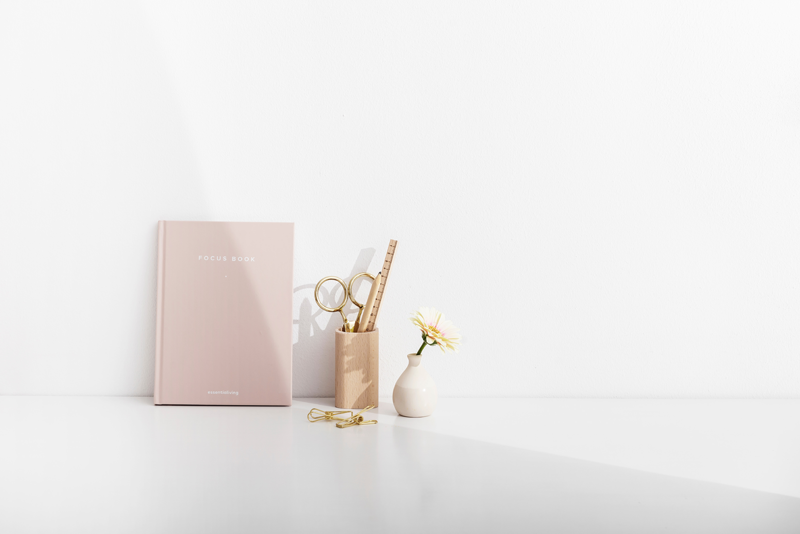 RSVP AND GUEST LIST MANAGEMENT TOOLS
AnRSVP
This completely free RSVP tool lets you handle guest RSVP's with ease. You can include the link to your AnRSVP account by adding it either to your printed wedding invitations or your e-invites.
WeddingWire
Along with having other features and a great wedding website builder tool, WeddingWire also has a free wedding guest list tool to help you manage all of your guests' RSVP's, additional events, requirements, gifts etc.
RSVPify
The list of features available to handle RSVP's are astounding! Who knew you actually needed so many features to make it so much easier? That's what makes RSVPify so special.. The basic plan is free, with many, many features, but limited to 100 invites. If you're having more guests than that, pricing starts from $29+.
WEDDING SEATING PLAN TOOLS AND RESOURCES
Editable seating plan spreadsheet
Once you know the layout of your reception, you can use our editable seating plan spreadsheet to rearrange, add and rename seats (compatible with MS Excel, or import into Google Sheets). Play around with layouts, table styles and extras.
DIRECTORIES AND SUPPLIER COMPARISON TOOLS
Wedding supplier list + comparison worksheets
We have created the very useful printable wedding comparison sheets, which will help you to compare up to 3 suppliers at a time, in each category. It also includes a full list of 40 suppliers which you might need for planning your wedding.
WEDDING TASK MANAGEMENT
Delegate tasks with the bridal party's list of duties
It easier for your bridal party to help plan your wedding and be helpful on your wedding day, if they know what is expected of them. We have created list of duties for the maid of honor, the bridesmaids, the best man, the groomsmen and also the bride squad (for those who don't have a maid of honor).
Trello
You might have heard of Trello before as a work-project management tool, but we're not even kidding when we say that you can absolutely use it to plan your wedding… Manage your wedding tasks by creating cards for each aspect of your wedding and add the calendar add-on as a boost – you're allowed only one add-on on the free plan, and the calendar is all you really need. Also, the Trello app is amazing!
WEDDING INSPIRATION TOOLS AND RESOURCES
Pinterest
It is common knowledge that everything wedding and recipe related can be found on Pinterest – as long as you know what you're looking for, more or less… Here is The Wedding Club's Pinterest account, if you'd like to follow us!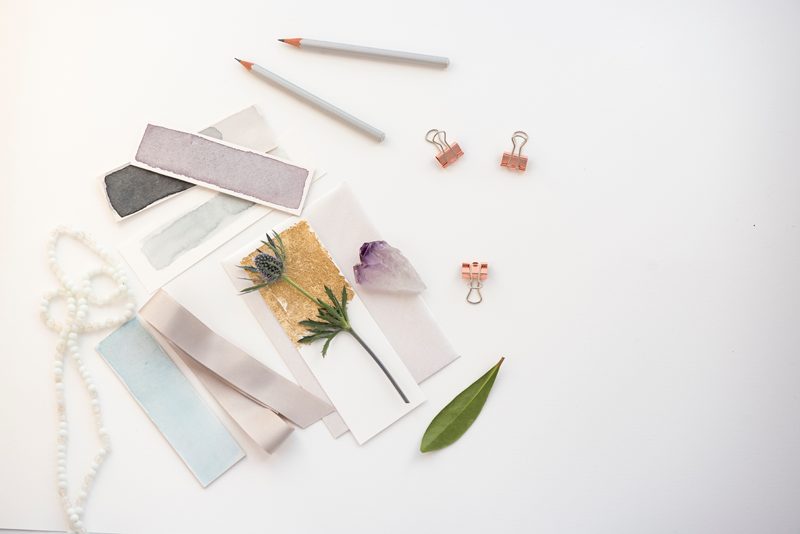 OTHER WEDDING TOOLS YOU MIGHT FIND HELPFUL
Honeymoon Packing List
Going on a big trip after your wedding shouldn't be something that adds to the stress of planning a wedding – we have a printable honeymoon packing list available, to make things so much easier for you!
Wedding Planning Spreadsheet
Believe it or not, Google have their very own wedding planner spreadsheet, which you can customize and use to suit your own wedding needs. The best part? It's totally free! Simply log in to Google Sheets, and choose "wedding planner" from the templates.
Tips for using wedding resources, systems and tools
Whew! That was quite a list!
It can become challenging to manage all of these tools and resources effectively, when it comes to planning your own wedding…
So here are some tips:
Avoid overwhelm by not using all of them
Yes, this is quite a list with many wedding tools and resources to choose from, and it's not even all of them! Be wise when choosing the ones you want to use, or use a tool with many features already included to help you plan your wedding…
Take note of which ones you're using
It's quite difficult to keep track of all the sites, tools and resources you're using, especially if they're all over the place! Have a notebook or piece of paper on hand with all of your wedding resources – and keep a password tracker of some sort if you wish – just be safe: don't use the same password as the one for your personal accounts.
If all else fails, consider hiring a wedding planner
You explored, done the free trials, ordered samples and more… And yet you're still confused about all of the wedding planning aspects needed to plan your big day… This is where we say: "Having a wedding planner is worth every dollar spent!" Make sure you choose the right one by having a look at this post + free wedding planner comparison sheet!