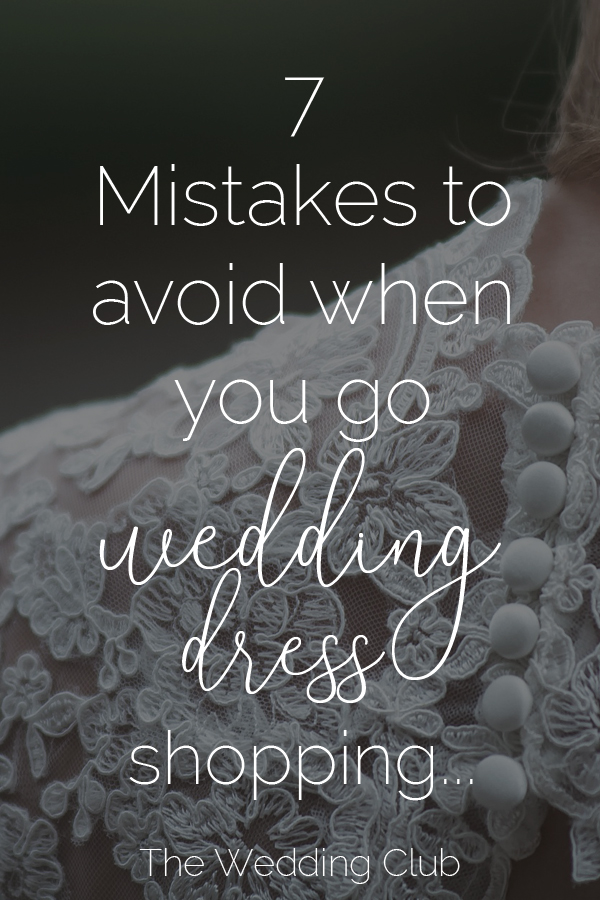 Wedding dress shopping is one of the most anticipated wedding planning tasks. 
However, the process is time consuming and the overall shopping experience does not always progress smoothly. There are also many risks associated with this task.
Since wedding dresses are expensive, no bride wants to make a wrong choice that she will later regret. Therefore, wedding dress shopping should be done carefully and wisely.
The bridal experts from Best for Bride, who have been in the bridal industry for over a decade, tell us all about the most common mistakes brides make when wedding dress shopping. Here is what you should know about bridal shopping and how to avoid it.

7 Mistakes to Avoid When You Go Wedding Dress Shopping
1. Shopping too late
After you place your order for your wedding dress, it can take between six and nine months for the manufacturer to get it ready. After the dress delivery, you will again need few more weeks to complete alterations. Many brides are unaware of this and delay their wedding shopping until it is too late. This results in rush charges and you may even have to settle for what is available at short notice.
So, start planning your wedding shopping at least nine months before the wedding. Check out this post on the Brides website to plan your wedding dress shopping timeline right.
2. Going shopping without a budget
Wedding gowns are available in all price ranges. Therefore, you can easily be confused if you shop without a dress budget. Imagine the disappointment if you fall in love with a dress, only to later realize you cannot afford it!
When you have a budget, you can narrow down your choices to dresses you can actually afford.
This will enable you to steer clear of gowns that are too expensive. In addition to the original price of the gown, alterations cost extra. Plan your wedding dress budget to include these charges as well. For a better idea of how much wedding dresses can cost, look at this post on the Knot website.

3. Choosing the wrong people to go with you
Your entourage can make or break your shopping experience. Take no more than two or three people along, as too many people can lead to differing opinions and confusion. Do not ruin your trip by inviting people who will not support your ideas or choices.
Those who go with you should ideally share your idea of fashion and not force their ideas on you. They should acknowledge that the dress decision is finally yours, and not feel offended if what you pick does not meet their expectations.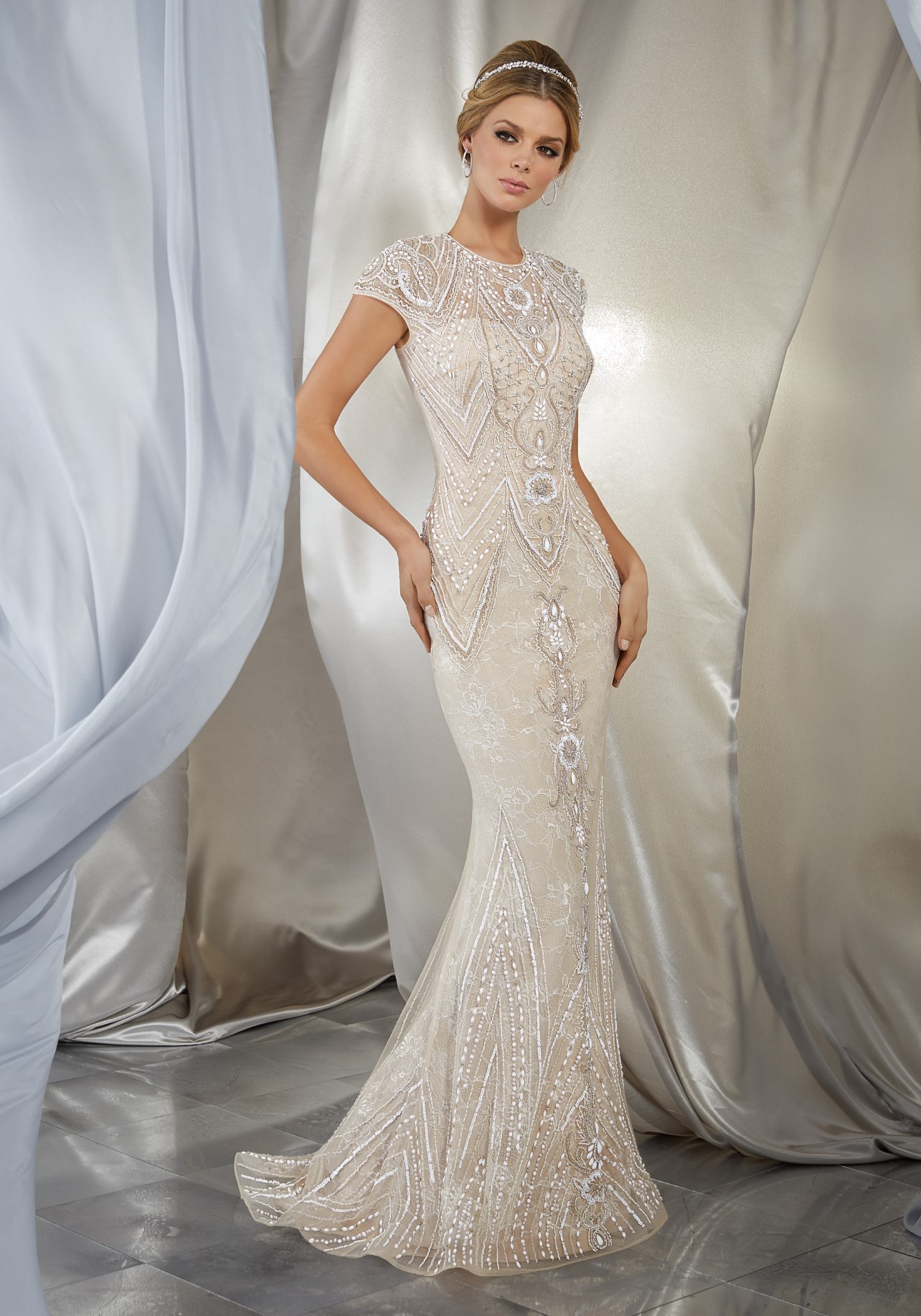 4. Shopping with no idea of what you want
You should do your research first, or the variety in wedding dresses will overwhelm you when you go shopping. Wedding dress styles are very different from normal dresses. Therefore, it is a good idea to identify and short-list the wedding dress silhouettes that flatter your body type. Here is a guide on the Huff Post to help you with this.
Also, browse through bridal dress galleries and magazines to short list dress styles that appeal to you. Collect this information and take it with you when you go shopping. This will give your bridal consultant a starting point to choose dresses for you to try on, when you go wedding shopping.
5. Rejecting your bridal consultant's suggestions
Not all wedding dresses are built alike. Some of them lack hanger appeal, but look fantastic on the right body type. As a novice in wedding fashion, you may not have the trained eye to identify this. However, wedding dress consultants have the expertise to identify how different dresses look on different brides.
They can thus make recommendations that you perhaps may not even have considered. Be open to such suggestions and chances are you will fall in love with a dress you least expected.
Also Read:
6. Compromising your personal style
Your wedding dress should be an extension of your personality and style. The best dresses help you look like a better version of yourself. They do not transform you into a whole other person. Keep this in mind, and do not feel pressurized to choose a trendy dress or a style that makes you feel uncomfortable.
Stay true to your taste and choose a dress that appeals to you. This will help you look confident and feel great on your wedding day. Most importantly, it will help you avoid dress regret at a later point of time.

7. Choosing the wrong size
We mentioned earlier that brides should ideally shop for their dresses six to nine months before the wedding.
However, it is possible that you have plans to lose significant weight during this time. Therefore, you may not be sure of the dress size to order. We recommend brides always buy their dress in their current size. If you do lose weight in the months leading up to your wedding, you can have the extra fabric taken in to fit your exact measurements during your fitting sessions.
Adding extra inches to a gown is very difficult. In case you do not lose the intended weight, you will be glad you did not buy a dress size too small.
Author Bio: Best for Bride has been serving brides for over a decade now. As a specialist in designer wedding dress collections, bridesmaid collections, dresses for the bridal party and bridal accessories, they cater to all bridal needs under one roof. They currently operate from four store locations in Canada, and have an online shopping portal for international customers. For more details on Best for Bride and their services, visit their website www.BestForBride.com.