This page includes affiliate links, meaning at no extra cost to you, I might make a small commission if you decide to buy something. You can read my full disclosure here.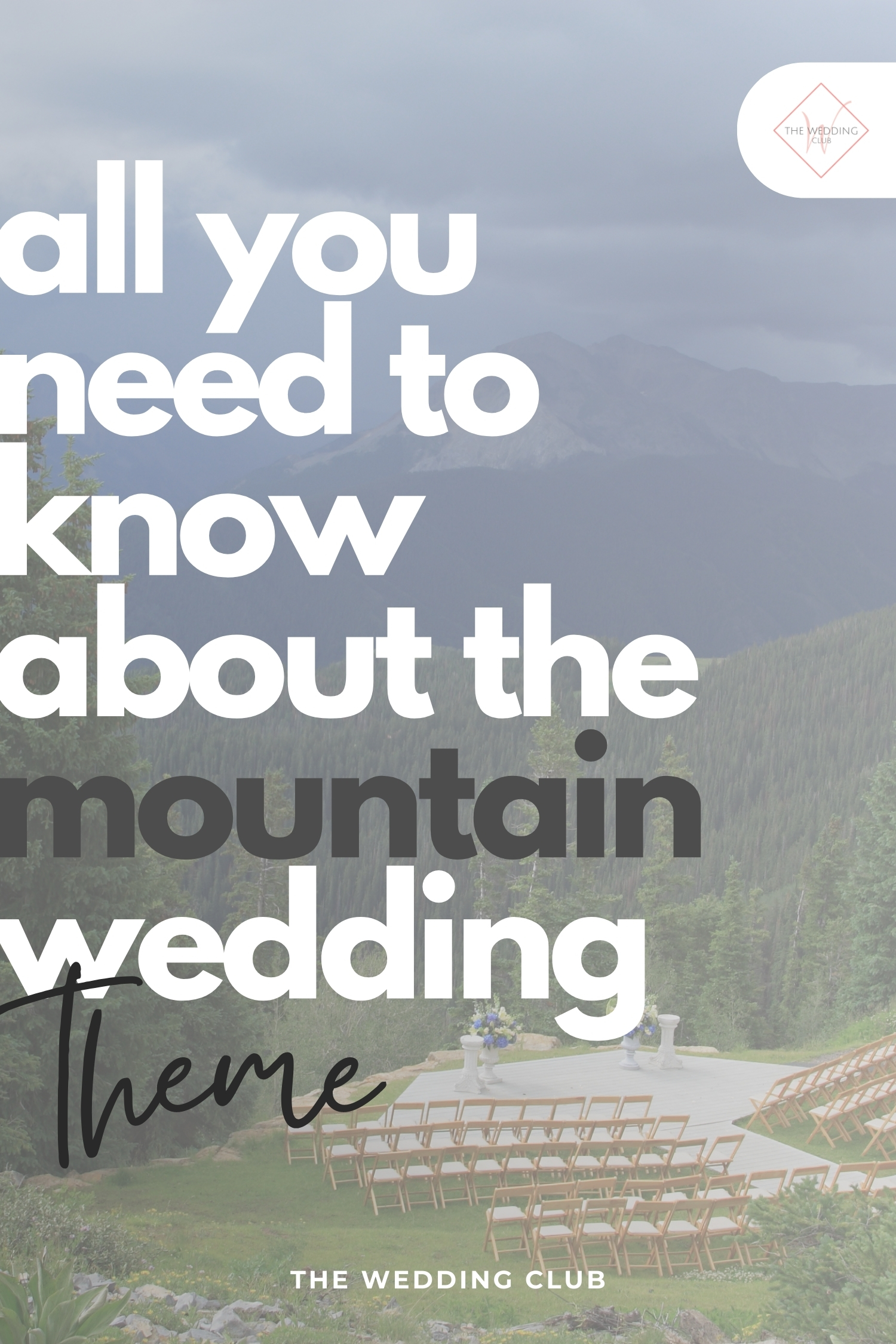 The mountain wedding theme is part of a selection of themes which all fall under the very trendy and popular Boho wedding theme. The design is simple, laid back and mostly outdoor. Earthy colors like shades of grey, brown and sometimes turquoise are prominent.
Having a mountain view as a backdrop at your wedding is something worth remembering. There's nothing like a majestic mountain at sunset, and kudos if it has a few snow caps! The mountain theme is fit for any season of the year, and can be a great feature in all of your wedding photographs.
Read on for some inspiration if your ideal wedding style is similar to this theme…
All you need to know about the Mountain Wedding Theme
Theme elements
A good wedding theme always has some prominent elements, which makes the theme stand out more. This can be introduced at your wedding either through a color scheme, or design elements. For example, if you decide on a vintage-elegant theme, you will definitely incorporate pearls and roses into your wedding design.
The basics of a mountain wedding theme
Although the mountain wedding theme is fit for any season, it is at its most breathtaking in Winter. Why? Think of log cabins, hot chocolate with tiny marshmallows, a fireplace crackling in the corner – and the bride with a long sleeved wedding dress and faux fur bolero…
If you want the mountain wedding theme to really come through, make sure to include mountain images (watercolor, hand drawn or which ever you prefer) in your stationery, table menu's, favors, seating chart, etc.
Color schemes for a mountain wedding theme
Earthy colors, and shades of blue and grey pair well with this theme. If your wedding is stretching well into the evening, always be sure to incorporate a metallic element such as gold, silver or copper on the tables, and include lots of candles. The reason why is because a venue that isn't well lit can result in your tables at the reception looking dull and uninviting. You can also use dark, rich colors for a more dramatic look at your wedding.
As an alternative color scheme, use a pop of color with neutral shades for a more festive look.
Décor and elements for a mountain wedding theme
As with all wedding themes, the proof is in the decor and style elements. They are most prominent at the wedding reception, where your wedding tables will have the most elements. For the mountain wedding theme, be sure to include natural elements like wood, glass and metal. Accompany it with a softer touch of flowers, feathers and pastel colors.
You can bring out mountain elements through placing decor items on your guests' tables. Use bold elements as well as elements with a softer look to make the theme seem more bridal.
Elements that work well with this theme: Antlers, Geometric wire shapes, Geometric Vases, Brass, Copper, Vintage Gold, Deer Figurines, Macrame, Knotted Pillows and Giant Knotted Blankets, Concrete Shapes, Over sized flowers and arrangements with hydrangeas, peonies and ranunculus. 
For a final touch, have a few bonfires or fire pits outside the reception venue, where guests can mingle and cozy up if it is a Winter wedding.
Also Read:
Dress style, accessories and shoes
Mountain theme wedding dress
Every bride has her own preference when it comes to choosing a wedding dress. However, the most suitable dress for the mountain wedding theme is the boho wedding dress. The dress is usually designed with lots of lace, or multiple pieces of fabric that come together in a unique design. Some of these dresses have extra embellishments and some have a more vintage look to them. There are many different styles.
Accessories
To accessorize, the bride should wear a veil if possible. Floral crowns are also a great accessory for the bride or the bridesmaids, or both! Floral hair accessories are also a stunning addition to any bride or bridesmaids' hairdo, no matter the venue or theme of the wedding!
Shoes
Most wedding shoes and styles fit into the mountain wedding theme. Of course, it all depends on the season you're getting married in. For hot, Summer days, sandals and strappy heels or wedges work well. Gorgeously embellished boots or plain heels are perfect for those colder days.
Groomswear
The Groom's suit and outfit is a great way to show case your wedding color scheme – and this is true for any wedding theme and color scheme.
You can choose a suit in dark colors, such as navy, dark grey or traditional black. Also opt for the option of a neutral suit with bold colors for accessories or shoes.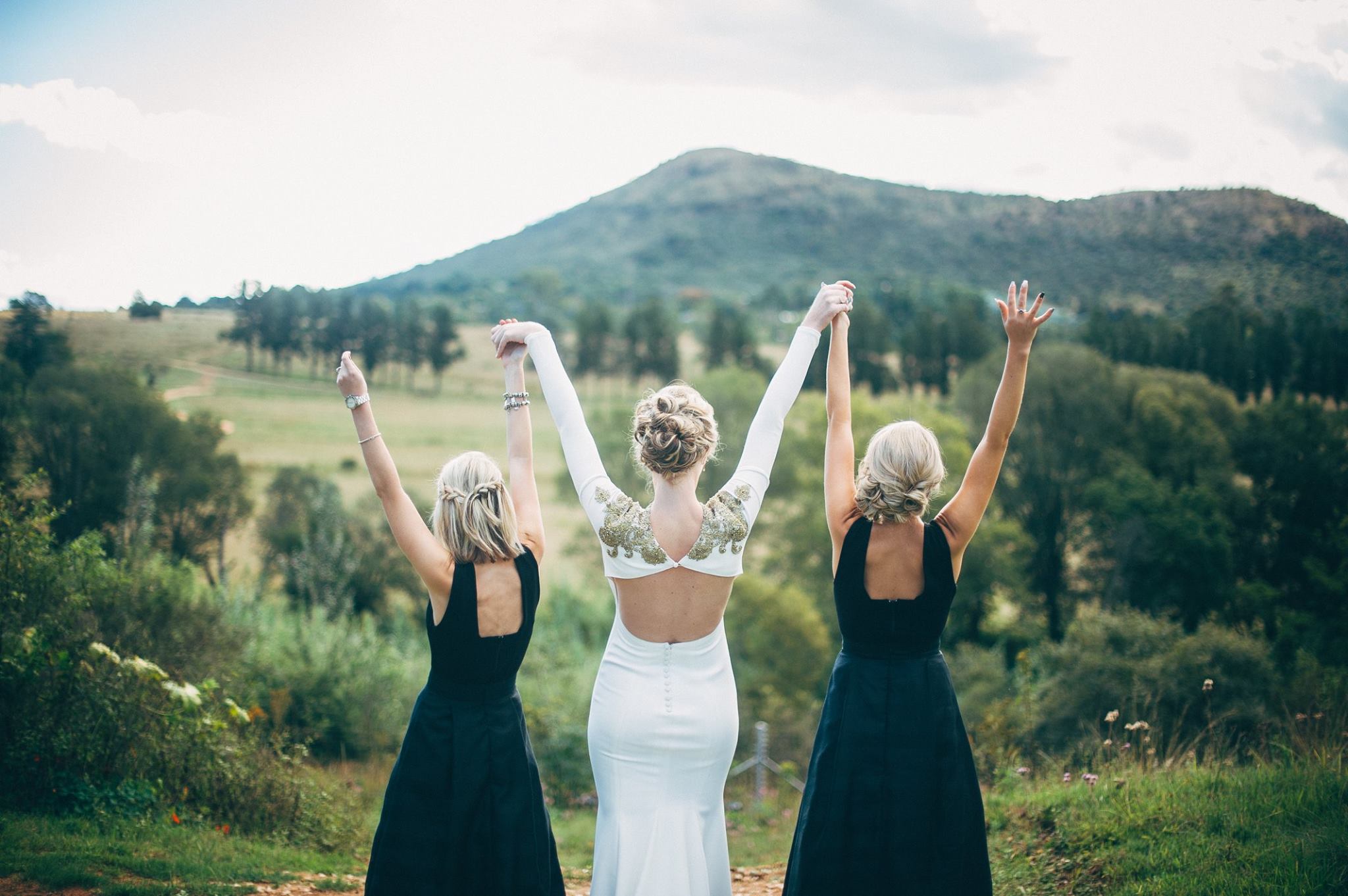 Bridal Party members' outfits
Your bridal party members' outfits can make a statement to round off your wedding look. Your bridesmaids' dresses, for example, can be the same colors as your wedding color scheme. You can also opt for softer styles and colors for the mothers and grandmothers, which will make beautiful family photos.
Bridesmaids dresses
Bold floral prints are always a good option for your bridesmaids. You can add variation in this way, or you can rather choose solid colors for their dresses.
Groomsmen outfits
Suits look better in solid colors. However, you still want the groomsmen to look different from the Groom, so make sure to go with matching shades, or one shade lighter or darker than the Groom's suit.
Mothers
The mothers of the Bride and Groom can wear softer shades of color, that still matches the wedding colors.
Other
Other members of the bridal party, which is deemed important, can simply wear outfits that fit into your wedding's color scheme. For example, the grandmothers can also wear softer shades of the same colors used at your wedding, or they can match the same patterns or prints as your bridesmaids, but in different styles or designs.
Also Read: 7 Mistakes to avoid when you go Wedding Dress Shopping
Food and drinks
An important thing to remember about food and beverages, is that it can either make a wedding memorable, or one that everyone would rather want to forget. Things that make a wedding successful are the music played and good food.
And even though you want the mountain wedding theme to feature greatly, you need to consider what will make your guests more happy, in terms of food and drinks. Will they enjoy s'mores as much as Pinterest claims? Or will a traditional South African malva pudding be a more satisfying dessert at a Winter wedding?
The buffet vs plated options
Having a buffet at your wedding is the most common way to serve food to your wedding guests. The great perk about a buffet is that your guests can eat their fill at your wedding, and not go hungry. You definitely don't want them to remember your wedding as the one where everyone had to stop at McDonald's afterwards…
Plated food means that your guests receive food that are already portioned and put onto plates. Waiters will then carry out trays of food for each guest while they remain seated. This is a luxurious way of serving food, but if your family tree have members that can eat a whole cow in one sitting, we recommend the buffet option in stead!
Consider the climate when deciding on your food. Winter weddings call for hot food, stews, soup, meat with gravy and lots of starch options. Summer weddings call for lighter food, such as salads, chicken, dinner rolls or even an outdoor barbecue, such as a lamb rotisserie with Summer vegetables.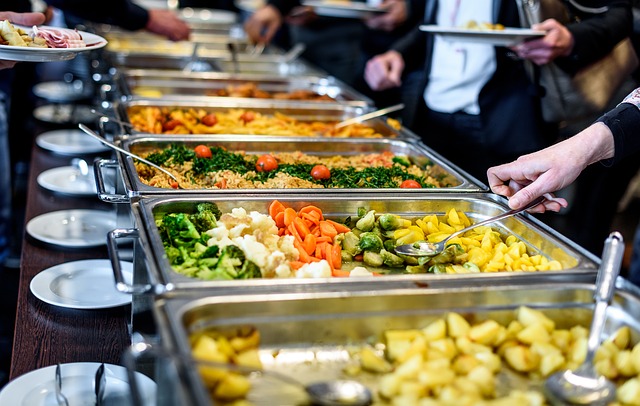 Harvest table
The harvest table is a newer trend at weddings, but it has been around for more than 5 years already. This is a great way to serve starters to your guests, and to avoid the usual canapés option. The great perks of having a harvest table is that you can serve it during cocktail hour, when you are out taking photos in the sunset while your guests awkwardly stand around and wait. Everyone gets hungry and irritated at this point, so having the harvest table will help to avoid the munchies, plus encourage them to socialize.
Cake and dessert
Your wedding cake can be a way for you to show case your wedding theme one more time. Choosing a cake to match your wedding theme is very popular and there are many options to display a cake to match the mountain wedding theme.
Another option is to have a small cutting cake for the bride and groom, and the rest will be desserts casually displayed on a dessert table. You can have one type of dessert, or multiple ones for your guests to choose from.
Food trucks
Food trucks are super trendy at the moment. You can choose from nearly any type of food truck for your wedding – from taco trucks to soft serve ice-cream trucks.
Be sure to ask your venue if this is allowed, before you book one.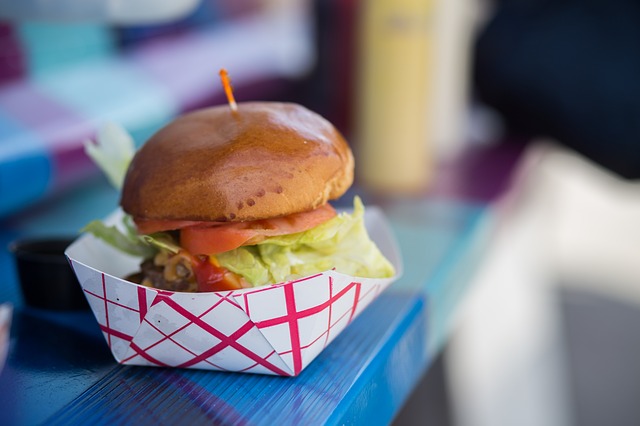 Signature cocktails for this theme
Having a signature Bride and Groom cocktail is a nice way for your guests to enjoy something you do too. Have a blackboard at the bar for guests to see which ones are available. It is also a way for the mountain theme to be incorporated.
Great cocktails and alcoholic drinks for this theme:
Eggnog
Winter Citrus Sangria
Kahlua Hot Chocolate
Irish Coffee
Sex on a Snowbank
Winter White Cosmopolitan
Christmas Mojito
Gluhwein (mulled, warm wine with spices)
Sangria
Popular drinks for this theme
For the mountain wedding theme, it depends on the season. If it is cold, serve warm beverages such as hot chocolate and lattés. Colder beverages such as soft drinks, fruit juices and flavored water are better suited for warmer days.
Outdoor elements
The best space to have your wedding, when it comes to the mountain theme, is outside. It is a great idea to choose a venue with options of socializing both indoors and outside. Once it becomes late, and the evening becomes cool, everyone can simply move indoors to dance.
Like we mentioned before, if it is chilly outside, you can always add  a few bonfires for guests to mingle around and stay warm. Make it more cozy by providing late night snacks such as s'mores or marshmallows for guests to roast over the fires.
In Summer, you can create a festive outdoor atmosphere by providing lots of space for guests to sit or lounge – large stumps or over sized pillows on the ground will suffice. If there are trees, hang fairy lights, bunting flags or jars with candles on the branches.
Stationery
You can include elements from the mountain theme on your stationery to complete your wedding look. Use boho elements, such as feathers and crystal designs. Or, go for a more minimalist look with mountain outlines. Create a softer touch with floral elements.
You can find beautiful stationery designs at Minted, and also at Ivory Isle. You can choose to complete your stationery look by adding more items, such as seating charts, name cards, programs, etc. We also love the idea that you can customize each design to suit your wedding colors and theme…
Favors
When deciding on your wedding favors, it all comes down to the packaging or engraving on items. Personalize your wedding favors with special thank you notes and your names with the wedding date. When deciding on packaging, think about the mountain wedding theme and how you can include certain designs and styles to represent it.
Do you need a mountain to have a Mountain wedding theme?
The short answer here is yes. You can somehow wing this theme by having it at a farm or a barn between massive trees, but the effect will not be the same. If all else fails, you can still include most of these elements at almost any type of venue.
Which other themes are similar to this?
The obvious theme which springs to mind is the boho theme, which became a trend around the start of Pinterest. Other themes include:
The travel theme – because of its similar choice of color schemes
The hunting theme – because of similar elements and the fact that it is at an outdoor venue
The barn wedding – there's just something about a barn between large trees that gives it that off-the-grid, cozy vibe
The Scandinavian / Nomadic wedding theme – the coziness of the Scandinavians, plus elements such as antlers and minimalist elements find similarity to the mountain wedding theme. The color schemes are also very much the same, which includes natural shades and dark dramatic colors.
Seasons
No matter which season you choose to have a mountain wedding theme in, it will always remain one of those magical themes (much like the forest wedding theme!). If you choose Winter as your season to get married in, you can experience a mountain theme with snow caps, depending, of course, on where in the world you are having your big day.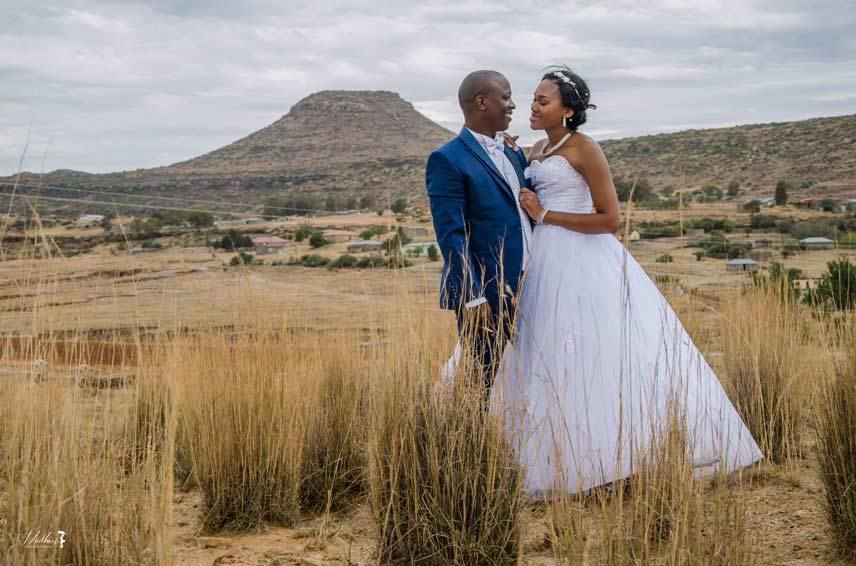 Spring, and even Summer, will bring about lots of wildflowers, and the autumn mountain vibe is something spectacular – especially if you are planning your wedding in an area with autumn-colored trees.
Also Read: The Complete Guide to Wedding Binder Printables