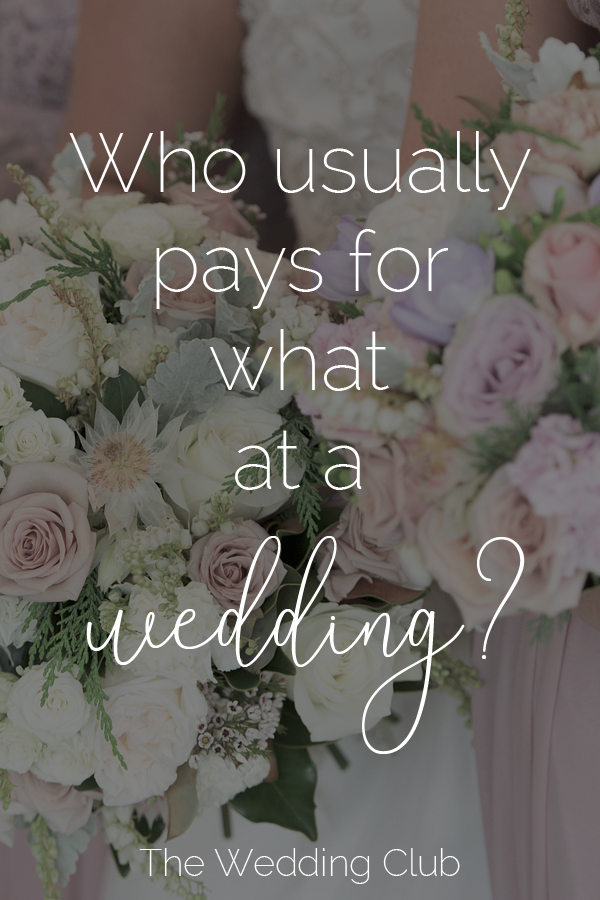 One of the most important questions about weddings is quite an embarrassing one: Who is going to pay all of this? No one really wants to face the parents or other members of the bridal party with this, so I have decided to create an infographic to avoid the awkwardness. It doesn't include all the possible items on your budget, but it covers most of it.
Note that the Bride's Parents will be paying for suppliers and vendors. This includes the flowers, caterer, cake, favors, etc.
In some cases, and especially when there has been a divorce or death in the family, the Bride and Groom will be paying for everything, if they can afford to do so. In other cases, other family members like aunts and uncles, might pay for some things on the wedding budget list.
Who normally Pays for What at a Wedding?

Also Read: