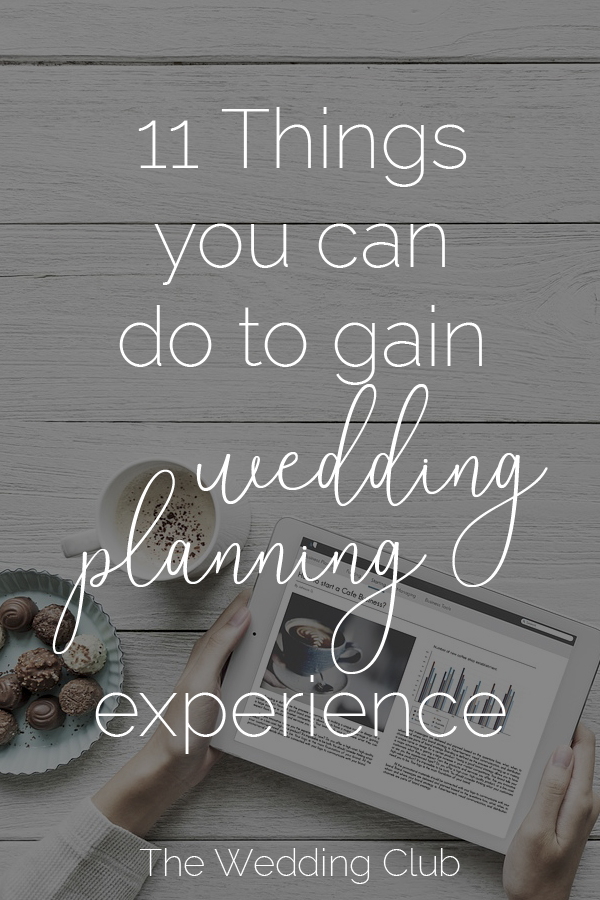 We've all been there before: No experience = no job offerings or potential clients. People want to hire individuals who have certain skills and experience, because they have more trust in said individuals' services. Even if you have a superb qualification, you will still have to start out at the bottom of the food chain, because the theoretical aspects differ greatly from the practical aspects in a job.
So, we have compiled a short but effective strategy for you to gain experience in many ways, and doing so, you can start working on your portfolio to showcase all of your skills and talents to your clients. And if they're impressed, they will be more willing to hire you.
So here we go: How to Gain Experience as a Wedding Planner.
11 Simple Things you can do to gain Experience as a wedding planner
1 | Start Spreading the News
If you are well on your way to make it official that you are now a wedding planner, why not start by telling people? In the wedding industry, word-of-mouth is your best advertising tool, and letting all your friends, family and acquaintances know, might just get you somewhere. Imagine: "Hey, I know a friend, who knows a friend, who is a wedding planner" That's you!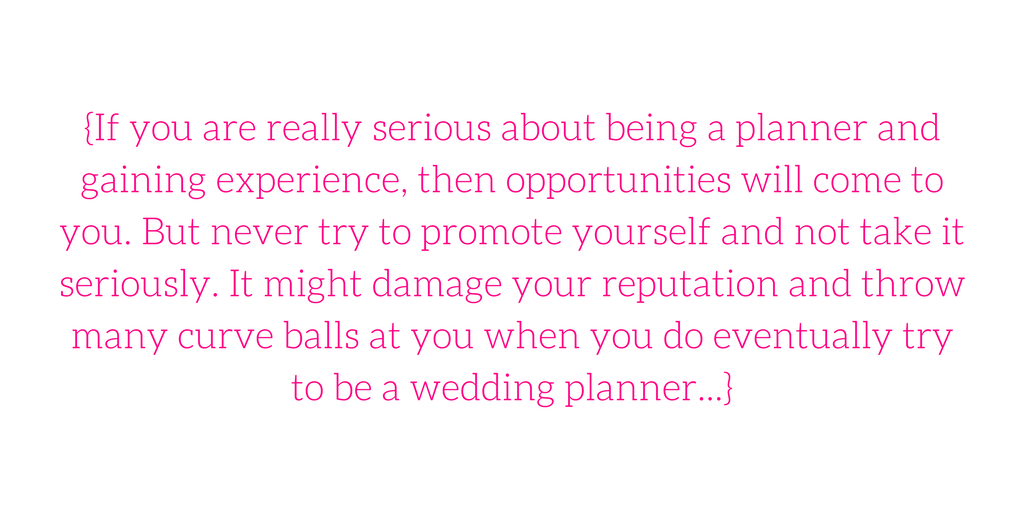 2 | Fake it Until You Make It
These wise words are starting to sound very cliché, but they are so useful and true when it comes to pursuing a career in which you have zero experience. If you start to eat, sleep and breathe wedding planning, then you will become more like one and people will start to notice.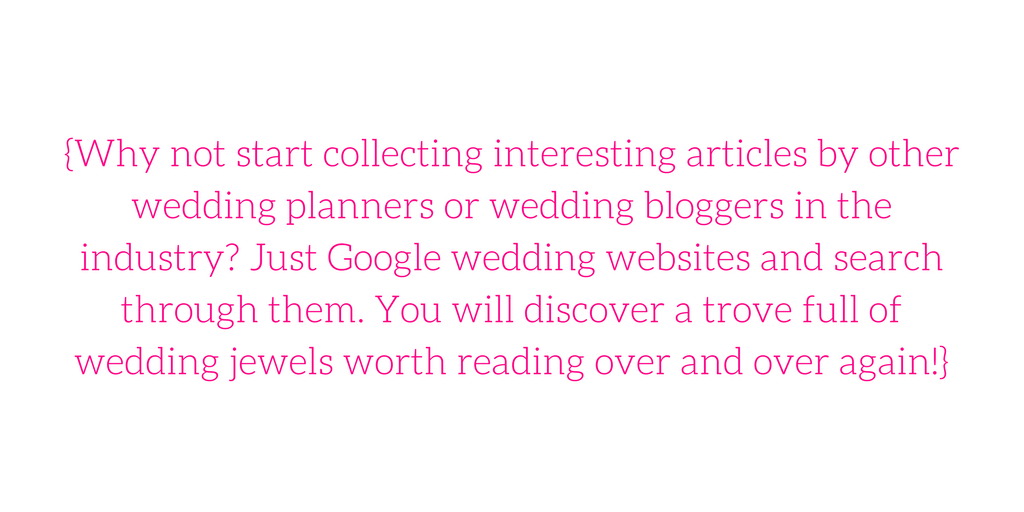 3 | Promote Yourself
Networking is so important in business, especially if you're self-employed or part of a small team or business. Make an effort to really put yourself out there and meet people in the industry. If you don't know where to start, look to Facebook as a first step. There are so many other people, just like you, who want to survive in the self-employed department and they thought it well to join various groups and pages on Facebook. Take a few hours, and search for the best ones!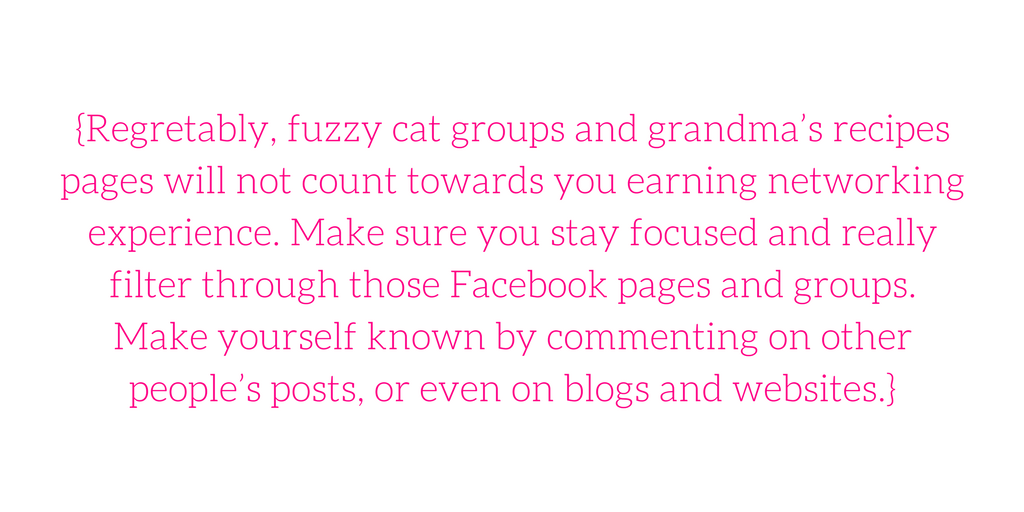 4 | Create Mock Setups
This is one of the most well-known ways to add something to your portfolio. It may not count a lot towards your experience, unless you do an all out styled shoot with some suppliers and professionals.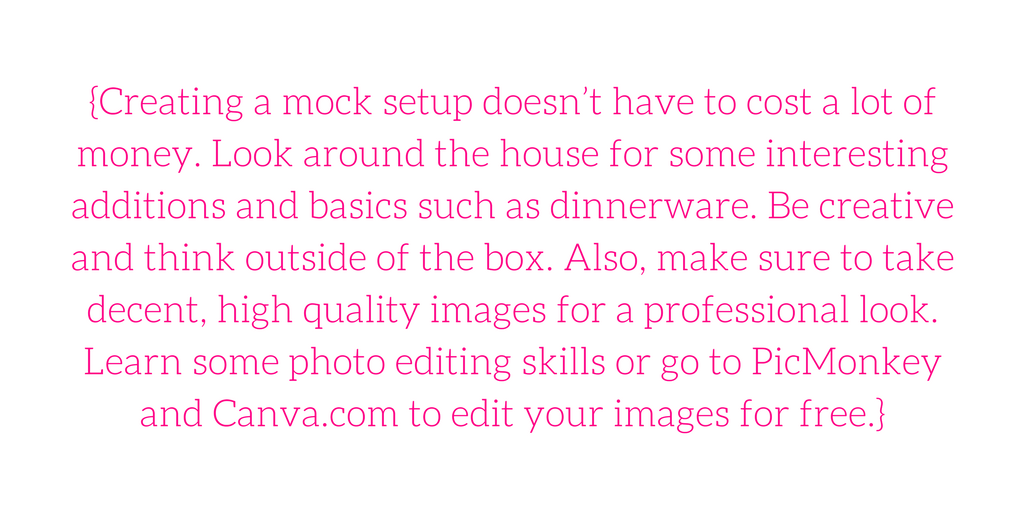 5 | Get on the List
Most venues only use certain wedding planners, for quality and professional purposes of course. If you are a well-known planner with loads of experience and good ratings and feedback, chances are, they will put you on a list of planners that they approve of. However, you don't have experience yet…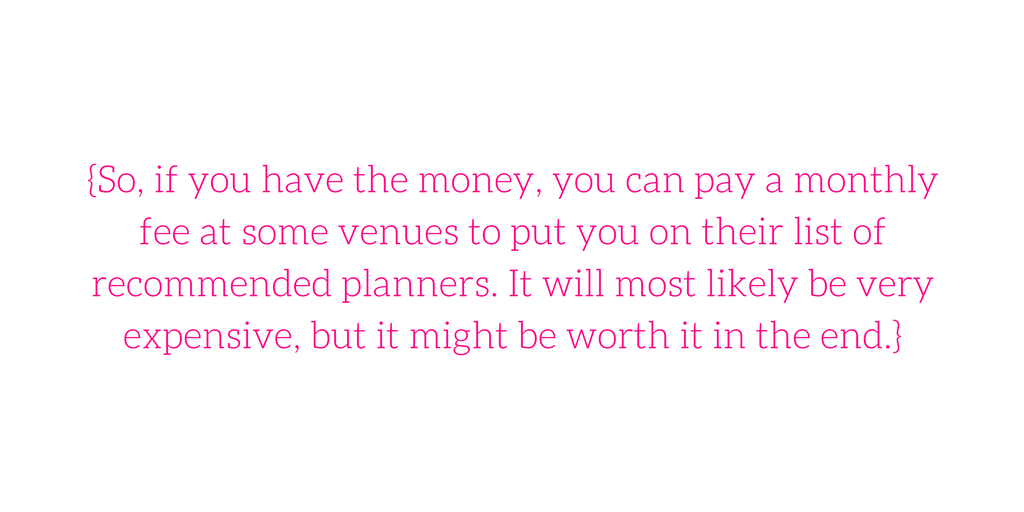 Also Read:
6 | Freelance
If you're really struggling to find your first few clients and get your first salary, why not offer separate wedding-related skills to some clients? If you're really good at, let's say, arranging flowers, then why not promote that skill only? Some people might not be able afford a wedding planner, but they will need someone to do flowers, or the cake, or be a DJ, etc.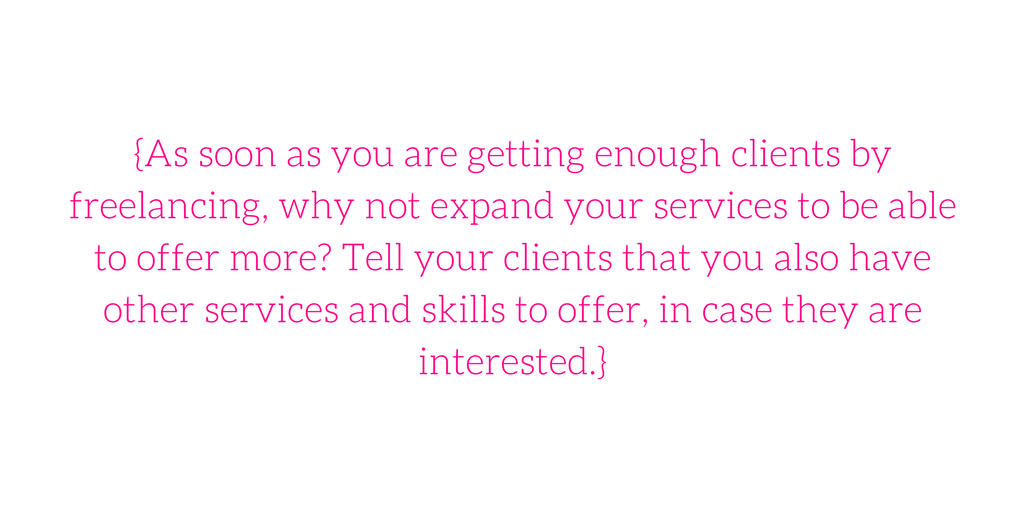 7 | Help Out
Even if you're not getting paid, maybe offer to help out at a wedding? This will definitely count towards experience and maybe even a few goodies to add to your portfolio.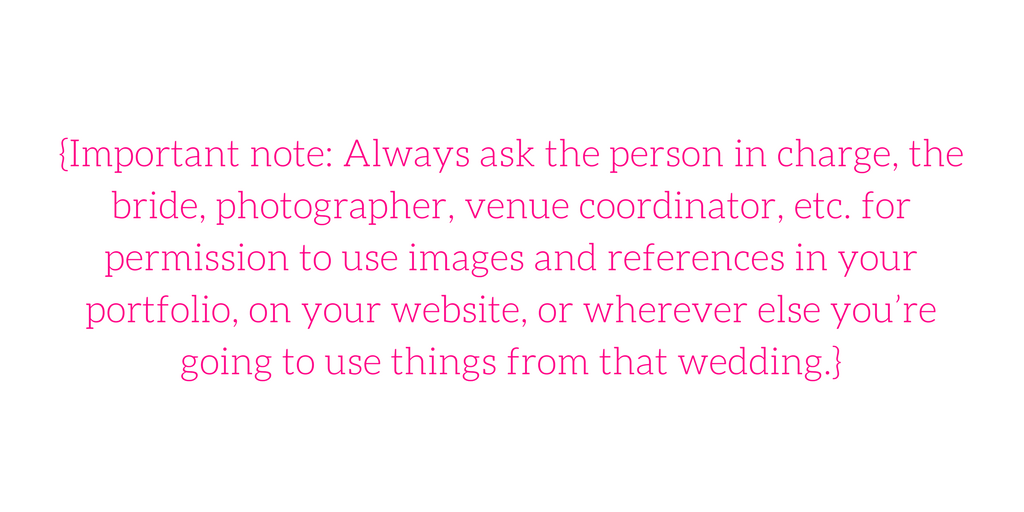 8 | Intern
Another unpaid method, but this may be one of the golden ways of gaining experience as a wedding planner. Search for any wedding related internships, create a kick-ass cover letter and CV/resume, and hope for the best.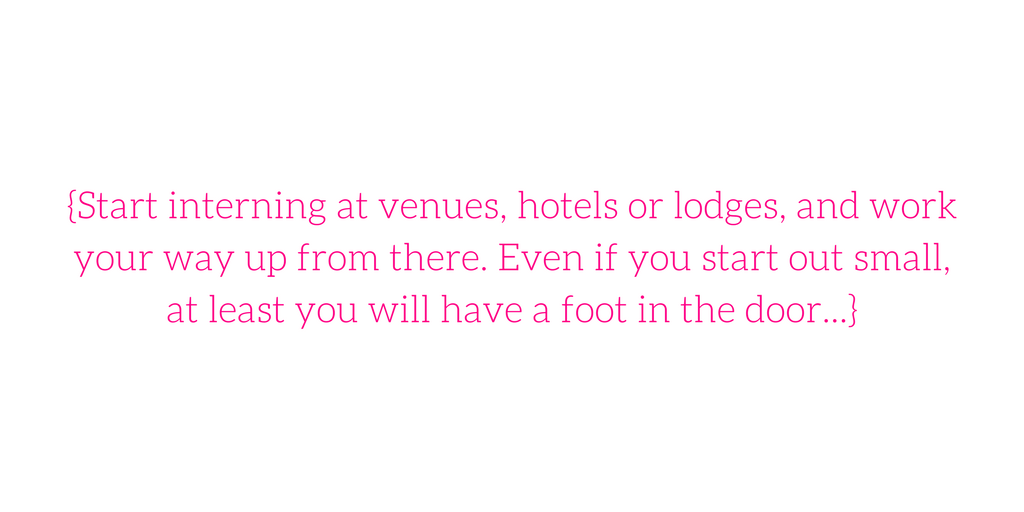 9 | Get a mentor
It is definitely easier said than done, and you really have to find someone who is a perfect fit. But getting a mentor might not be the worst idea if you're trying to get experience.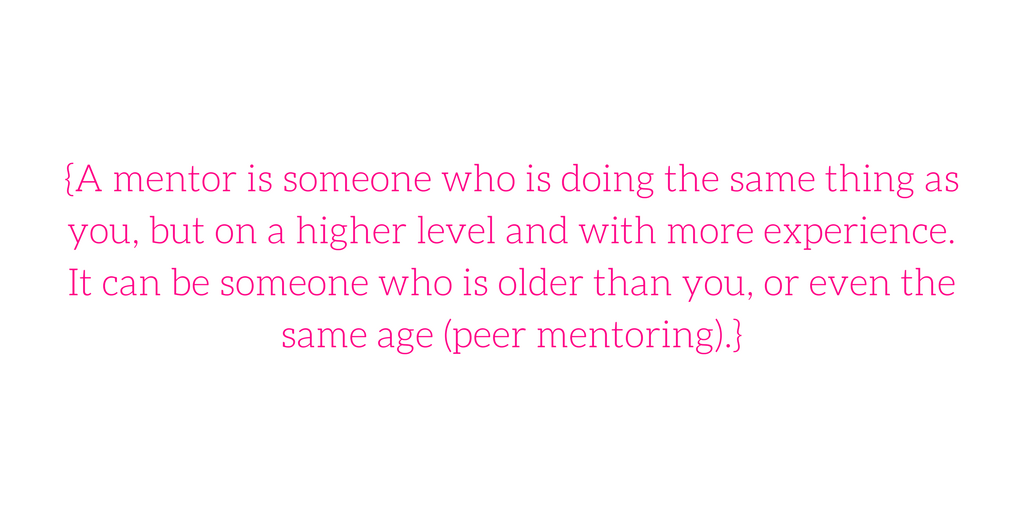 10 | Complete a Course
Courses are expensive, yes, but you can learn so much from it. And, you will more often than not be taught by professionals in the industry who have gained so much experience and are willing to share.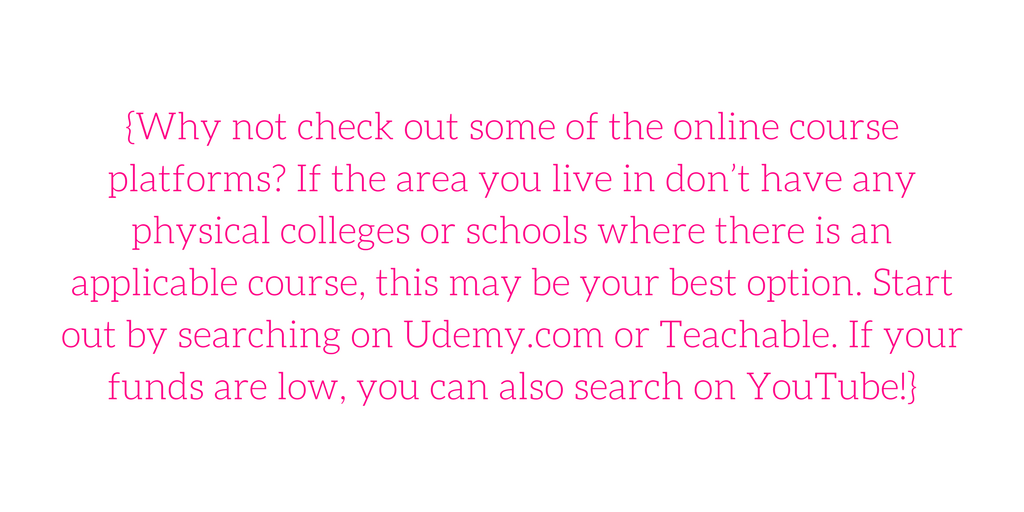 Also Read:
11 | Research
We cannot stress this enough. Even well-off wedding planners who have years of experience still need to research to stay ahead of their game. If you research enough, people will also notice that you know what you're talking about, so there is a good chance that you will get more clients.