Looking for ways to wish eternal love, companionship, and bonding to your favorite people with a personalized and customized wedding gift? You are at the right place. Let's be honest first; whether it is buying a gift for parents, siblings, wedding gifts for your favorite couple, anniversary gifts, or Christmas gifts for your girlfriend, personalization adds an extra streak of love and thoughtfulness.  In this article, we will discuss some fascinating and exquisite wedding gift options that can be personalized according to the taste and choice of the bride and groom. 
Top 10 Fascinating Personalized Wedding Gift Ideas For 2023
A wedding is the most memorable day for most people, and receiving memorable gifts is a part of it. You don't want to be the one to give the wrong gift! 
Here is a list of 10 fascinating customized wedding gift options that will always be memorable for them. You can skim through the high-end gifts to the affordable ones and settle for the one with the greatest sentimental value.
A heart-shaped picture frame, with beautiful memories of the very-much-in-love couple, with a loving tagline makes one of the most beautiful personalized wedding gifts. Imagine getting up every morning and looking at your precious memories embedded in a beautiful frame in your bedroom – it's a wonderful feeling!
These picture frames serve as an aesthetic home décor item and are ideal representations of a loving and closely-bonded couple. You can further customize these frames with their names or a special message to remind them that their love is special and their wedding day is one of the most precious days of their lives!
This personalized wedding gift option is primarily for couples who have moved into a new home. You can choose from various customized designs, fonts, and styles. Style the gift with loving messages like ' The Happy Abode of Mrs and Mr.…' or any message that depicts the couple's love for each other.
3. Mr. and Mrs. Gift Hamper
What could be better than going for a mix and match of various things and gifting a personalized hamper to your favorite couple? You can add customized mugs, glasses, frames, wall hangings, or even a wall clock with a beautiful picture of the lovely couple. Pack all your gifts together, add some cute notes and make a wedding hamper which will be highly appreciated.
4. Wellbeing and Selfcare Gifts
Show them that you care! Wrap your thoughtfulness and care for the couple in the form of self-care products for the couple. They are useful and bring holistic well-being, peace, and calm into their lives. Some examples of such gift items include gifting a hamper of essential oils with a diffuser, crystals, salt lamps, incense sticks, or aromatic candles. Such gifts can brighten their homes and welcome tranquility and harmony into their lives and relationships. If the couple is into fitness, gift them personalized gym wear that they will love!
5. Personalized Bed Linen or Nightwear
How about a satin bedsheet with a cozy picture of the two people you are so fond of? Pair the sheet with personalized cushions, a soft blanket, or bathroom linen like towels and bathrobes. Personalized nightwear is a great idea as well. Relaxing in these personalized gift items will surely give them joy and fill them with an appreciation of your love and thoughts towards them.
6. Personalized Kitchen Appliances
An excellent option for couples who have a love for cooking, personalized kitchen appliances are helpful as well. You can get a customized wedding ring dish, personalized coasters or coffee mugs, or even a recipe book, which has their picture and a beautiful tagline depicting their love for food and their significant other!
7. Personalized Wine Accessories
Who doesn't love unwinding with a glass of wine while cuddling with their significant other? Engraved champagne flutes, a wine set, a cocktail mix with a shaker, or a classy wine bottle make the most luxurious and preferred wedding and anniversary gifts.
Nothing is perfect for a celebration than good wine or even a lemonade (for the non-drinkers). Get some cocktail glasses with personalized straws that are vintage inspired and engraved stylishly. Go for some gorgeous champagne flutes personalized as a Mr. and Mrs theme which is a celebration of their life's most significant day and makes one of the most elegant wedding gifts.
If you know the couple well, with the right size and preference, go for a formal yet stylish pair of personalized jackets, tees, or even basic accessories. You will surely see them flaunting this beautiful gift when they are off on their first vacation together as a couple. The thought and functionality of this gift item will make the couple grow fonder of you.
How about a matching bracelet, ring, or chain, engraved with their names and a sign of love? These are high-end and extravagant gifts that can be curated according to the taste of the couple and your budget. Go for crystals or pearls, and give them this statement piece of jewelry, which every couple will thoroughly enjoy and fall in love with.
10. Personalized Home Décor Accessories
You can include other home décor accessories in a hamper or gift them individually as a wedding gift or even as an anniversary gift. Small but highly functional home décor accessories like personalized key holders, photo calendars, origami, or customized aprons, are trending and great wedding gifts. These gifts will brighten the couple's hearts and add to their home's aesthetic.
It is much better than just selecting a random gift card or a gift that anyone can use. We hope this personalized wedding gift list will help you express your love for the recipient. Hope this post helps you experience the joy of bringing a smile to the faces of your newlywed buddies!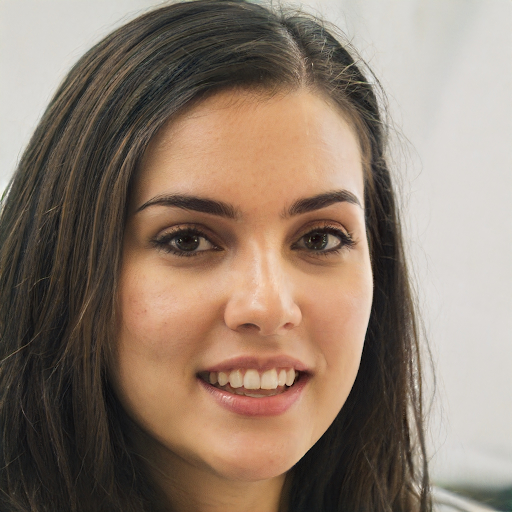 Rebecca Shanks is the Head of Marketing at Find Me A Gift. Rebecca loves exploring unique gift ideas to share with her readers. She actively hunts for trending gifting products and mentions them in her articles. In her free time, you'll find her exploring new cuisines in the restaurants of London.