This page includes affiliate links, meaning at no extra cost to you, I might make a small commission if you decide to buy something. You can read my full disclosure here.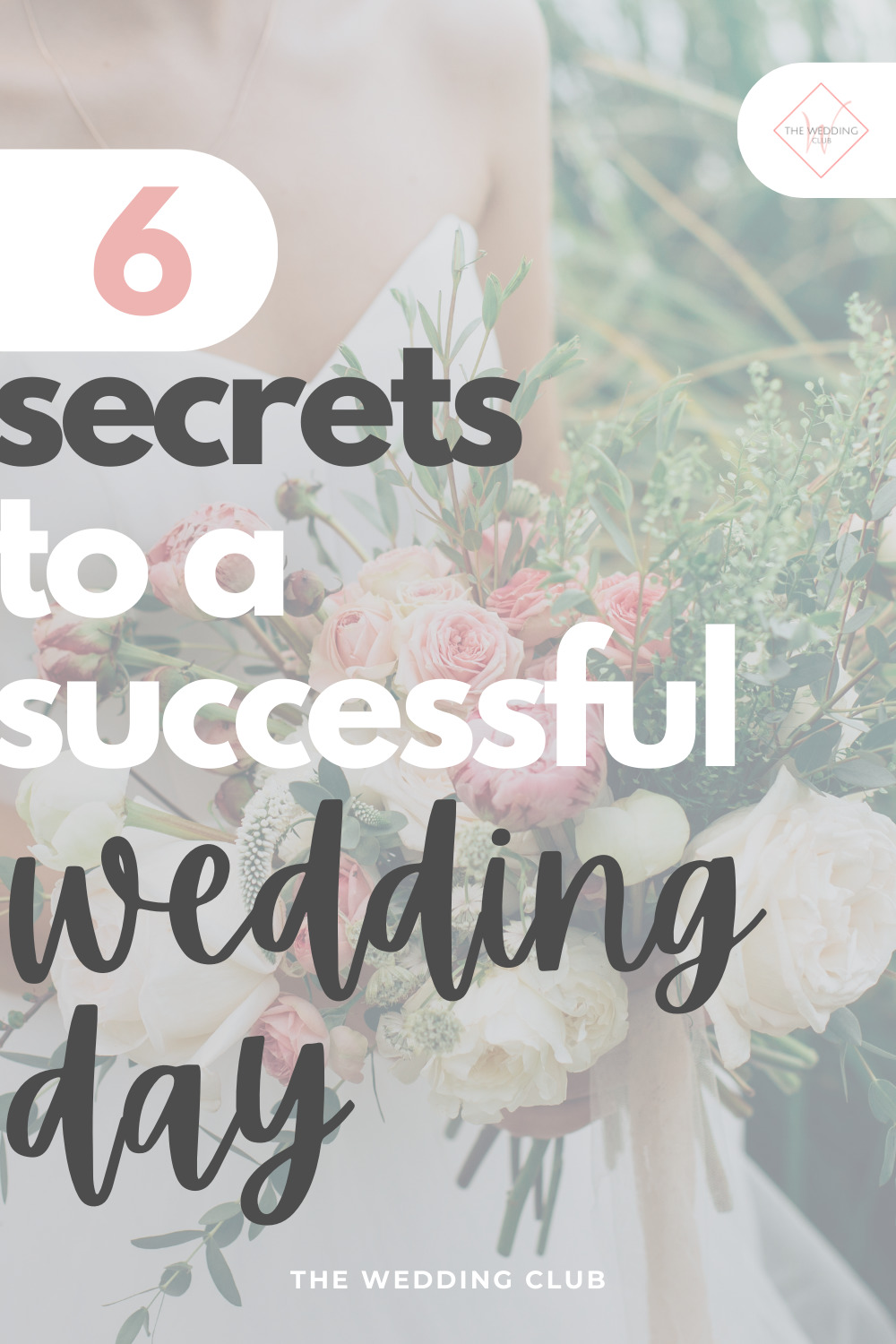 Weddings are stressful and we strive to make it a most perfect event, because of what we see on social media, and elsewhere. But it's easy to lose sight of what's really important with all the pressure of measuring up and trying plan a flawless wedding.
And once it's all over, most brides can name a few things they would've done differently, even if the day was amazing. That's because it was silly little things that took up most of their wedding planning and allowing them to stress unnecessarily.
So we've created this list to make your wedding planning and your big day less stressful and lead to a successful wedding day:

6 Secrets to a successful wedding day
1  |  Don't sweat the small stuff
Weddings are those once-in-a-lifetime type of events that are likely to be remembered for the rest of our lives. So it's only natural that you will want everything to be perfect on your big day – not a hair out of place, a missing wedding shoe, or dad who forgot to pick up his suit from the shop (yes, this actually happened!)..
However, these kinds of things can make you stress so much about your wedding and have so many side effects. You will feel overwhelmed and burnt out, over-stressed and constantly wonder if it would've been better to just elope or get married in court.
We are our own worst enemy when we try to be perfectionists in planning any event, so it's important to learn not to sweat the small stuff. Because the truth is, most guests won't even notice all the hours of effort, the small details and the special things you have put into place for your day.
If you feel the need to make everything perfect for you, then cut yourself some slack. Focus on the really important things on your wedding, like marrying the love of your life, and having special moments with family and friends.
Also Read: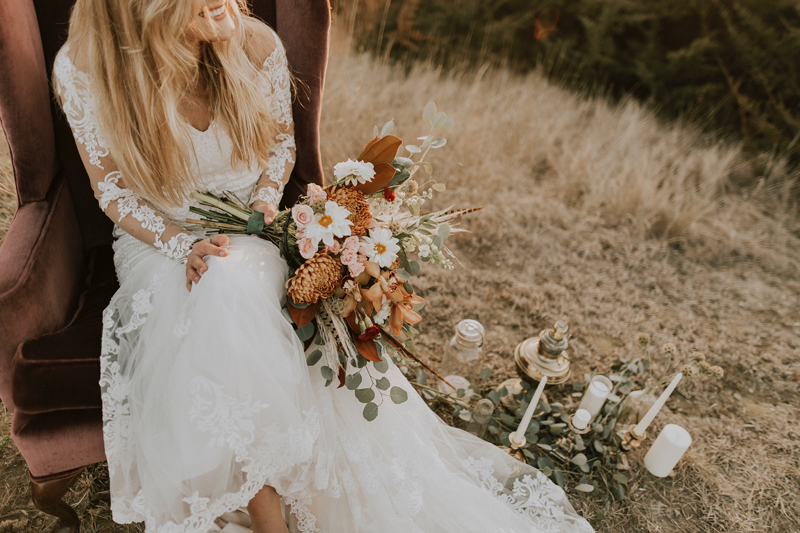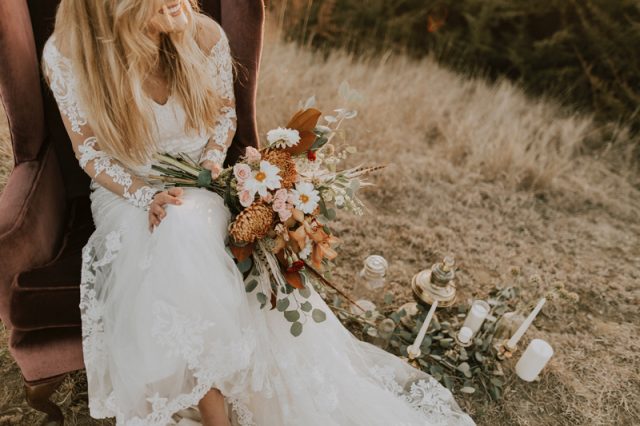 2  |  Put someone else in control
It is challenging to do this, we know! Having someone else in control of all your wedding planning details can be as stressful as doing it yourself, but you should at least have someone take over some of the tasks.
You don't necessarily have to hire the best, most expensive wedding planner to assure yourself it's all in good hands, but having someone manage all the nitty-gritty things like running errands or managing suppliers, can really help you focus on preparing for your big day.
There are other options such as hiring a day-of-wedding coordinator. This works well, because you need someone to take care of things on your wedding day while you focus on relaxing and getting ready. A good day-coordinator will meet with you 2-4 weeks prior to your wedding day to discuss all the details, suppliers, etc. From there, they can work out a schedule for the day of the wedding, and handle all the rest.
Also Read:
3  |  Plan ahead
When planning a wedding, it is so important to have some sort of plan in place, such as a wedding timeline. This will help you plan ahead, manage the important tasks first and see what needs to be done before the big day.
A wedding timeline also helps you to tick off all the tasks at the right time, so that you don't get cramped up with tasks during the last month before your wedding.
Read more about how to create a wedding timeline, and use our free printable timeline (link in this post) as inspiration to create your own.

4  |  Delegate wedding tasks and duties
When you still want to be in control in your overall wedding planning journey, but you can't seem to make yourself available for everything / all the time – then it's a clear sign that you need to delegate tasks to your bridal party.
Your maid of honor and bridesmaids aren't just there to look pretty on your big day, but to walk with you on your wedding planning journey.
We have created the following printable duties checklists available in two styles:
Also Read: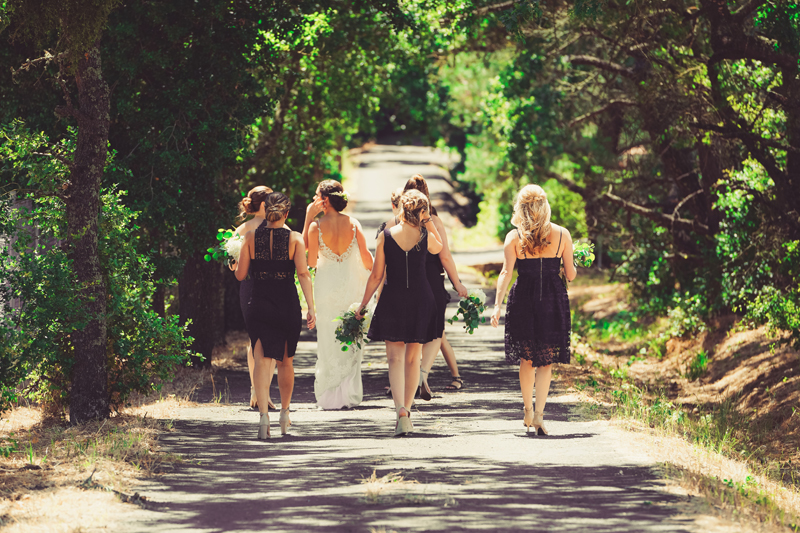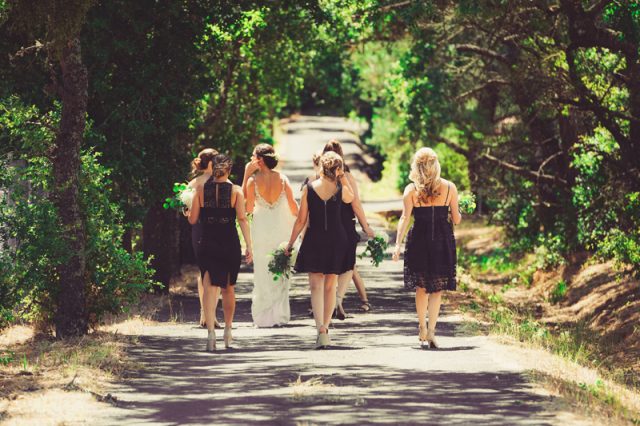 5  |  Be mindful of what you eat and drink
This is a more specific tip that will help you to make your wedding day a big success.
On the days leading up to your wedding as well as on the big day, be wary of what you eat and drink. Not feeling very good can contribute to wedding stress and make you feel as if you're burning out fast. Stay hydrated all the time and eat food that won't make you feel bloated or ill.
All of our bodies are different and what normally would make someone else feel bloated, such as cucumber and onions, won't necessarily make you feel bloated. So make sure you know what foods affect you and try to avoid it for a while and especially on the day of your wedding – imagine being bloated in a tight wedding dress. 🙁
Also, try to keep the alcohol to a minimum, because there's nothing worse than becoming sick from too much drinking and not being able to remember your wedding day the next morning, plus having a hangover on a long flight to your honeymoon – you get the idea…
6  |  Enjoy yourself (and remember to laugh – it makes for the prettiest wedding photos of all!)
On a lighter note, remember to enjoy every moment of your wedding day! Laugh a lot, revel in the special moments and have fun on the dance floor! Don't let any mishaps or wedding blunders phase you – because remember: no wedding is perfect – it's what you make it out to be that counts!