This page includes affiliate links, meaning at no extra cost to you, I might make a small commission if you decide to buy something. You can read my full disclosure here.
Hopefully, we all know about the very basic maid of honor responsibilities that goes along with plenty of other duties among the bridal party – but what about the lesser known duties?
Not all maid of honors and bridesmaids know exactly what they have to do and which wedding tasks they need to help with. This can be extremely frustrating for the bride – who already has her hands full with other wedding planning duties (and family drama, of course!)
Knowing which maid of honor responsibilities and duties lie on your shoulders will help the bride to keep calm and plan her wedding with ease. Let's have a look at the ones most people don't know about…
First off, what is the difference between a maid and matron of honor?
To clarify on the Maid / Matron of Honor: The Maid of Honor is not married, but the Matron of Honor is. Their duties and responsibilities remain the same.
What are the regular duties of the maid of honor?
Some responsibilities might be more obscure to you, especially if you don't have a professional wedding planner by your side, too. But these are the usual task and duties that are expected of the maid of honor:
Being available to the bride at all times
Helping with wedding planning aspects wherever you can

Helping the bride choose her wedding dress

And delegating tasks to the other bridesmaids
Note: If you need a full list of all the duties and responsibilities of the Maid of Honor, you should have a look at the full printable version over here. I have made sure that each and every task has been added to the list for before the wedding, as well as on the wedding day.
9 Maid of Honor Responsibilities & Duties you didn't know about
1. Attending the bride's dress fittings
Even after helping her decide which wedding dress she wants to have, there will still be dress fittings afterwards to make sure she looks stunning on the day. She will still need your honest opinion – even during the 3rd fitting…
The maid of honor should also be there on all the fitting days to help her with choosing jewelry and shoes to match the dress. And of course to help her get onto platforms, and to help her get dressed and undressed.
2. Go to wedding supplier meetings
On top of helping the bride find reliable and budget-fitting suppliers, and attend wedding expos or fairs with her, it will help her greatly if you can attend some of these meetings with her.
She might have to discuss things in detail with the suppliers, such as the photographer and DJ. Help her with taking notes about what is being discussed with the supplier, and highlight important things like requirements from the bride and payment dates.
Help her to compare wedding suppliers and choose the right ones for her wedding needs. This can be tricky, because each supplier is different from the next. (The photography packages + pricing from photographer A might differ drastically from photographer C, etc.).
I have created a simple way for you to compare 3 suppliers at a time, for each aspect of your wedding. This printable PDF can be used for all suppliers needed to plan a wedding – over 40 suppliers to be exact, plus some blank sheets to add your own. Also, you only need to print the sheets you're actually going to use.
3. Go to cake + menu tastings
A lot of venues offer menu tastings on plated meals. And of course, you would love to taste some cake at an artisan bakery, too! Tastings are usually a bride and groom thing, but it will help if the maid of honor is also present.
It helps to have an extra opinion – especially if everything tastes amazing and you can't choose them all! The maid of honor can help the couple decide on final options.
The maid of honor should take notes on what the B&G chooses, and also what options will be available for those with food allergies or vegans, and what the children at the wedding will eat, etc.
Pro Tip:  If you're choosing a buffet, the venue should either ask half price for kids (as they don't eat as much as an adult), or they should offer something else for cheaper, such as a burger, fries and milkshake.
Note: If you still need to create a maid of honor responsibilities list, have a look at the one I have available on Etsy that will save you so much time! It includes all the duties for before and on the wedding day.
4. Manage the bridal party
Another Maid of Honor responsibility is to manage the bridal party/wedding party: the maid of honor can help the Best Man to delegate tasks to the groomsmen – especially if he is clueless about all of the wedding to-do's and tasks.
Among managing the wedding party (bridesmaids, best man, groomsmen, parents, flower girl (s) and the ring bearer), she can help everyone with choosing their accessories, jewelry, shoes, and so on.
It may seem like a humongous task to manage the bridal party, but most of the time, everyone already knows how a wedding works. Simply ask for help from the other bridesmaids when you're stuck.
If the bride requires this, you should also be able to organize hair and makeup trials for all the ladies.
5. Guest list + RSVP management
Unless someone else is in charge of the guest list and RSVPs, the bride and groom will need your help with this.
RSVP handing can be a pain in the butt, but someone has to do it. You will soon realize that most wedding guests either forget to RSVP, or they completely forget about the wedding.
Ask a bridesmaid or two to help you establish the final guest count, by making calls and sending emails to confirm. For a large guest list, split it up into sections and give each bridesmaid a part.
Most suppliers expect the final head count at least two weeks before the wedding.
On top of this specific maid of honor task, you can also help the bride to address the envelopes for the invitations, or to stick postage stamps onto them, if this needs to be done.
Pro Tip: Avoid the confusion, and let everyone involved in the wedding planning aspect know you're in charge of the guest list, and that you will ask when you need the assistance for RSVP handling.
6. Be the general "Info Hub" for wedding guests
The bride and groom are already dealing with so much, that guests shouldn't phone them with a billion questions each day.
Take on the task of becoming the information point for guests who want to know something about the wedding – make sure the bride adds your contact number to the invitation.
Guests normally have questions about directions, accommodations, which gift to buy, etc. So make sure you are clued up on this.
Note: The first time someone asked me to be their maid of honor (and obviously I said yes!), I had no idea how many duties was actually expected of me. This has inspired me to create the Maid of Honor Duties Checklist, so that others can also benefit from it!
7. Create a checklist/to-do list of everything than needs to be done
Help the bride to create a master wedding checklist of everything that needs to be done, or sign up for the free TWC version below:
8. Be by the Bride's side every step of the way
This is the most important task of all. The bride shouldn't be alone in all of this, that's where she needs a Maid of Honor!
Make yourself available to the bride, at all times. You should be a phone call away, and if you missed her call, you should phone her back as soon as you can.
A side note on being a Maid of Honor:  You are allowed to decline being someone's Maid of Honor if they ask you to (and possibly just be a bridesmaid) – although this could potentially harm the friendship. That's why the bride "asks" you to be one. She doesn't order you to…
9. Create a bridal emergency kit
Finally, be prepared for any and all situations on the wedding day! Make sure you're in control and ask for help if you need it.
Most importantly: Don't let the bride panic. Keep her calm, even if something bad needs rescuing before she walks down the aisle.
The Wedding Emergency Kit checklist which I have created will help you put together a thorough emergency kit for the day of the wedding – and be ready for any situation! Simply grab it from my Etsy shop, and put it in the wedding binder, or the maid of honor's binder.
BONUS: 10. Plan a memorable bridal shower
I added this bonus tip for the maid of honor responsibilities list, because not many know that the MOH, bridesmaids and even the bride's mother (if applicable), is involved here.
The bridal shower duties can be delegated to the bridesmaids, so that each person can contribute to the planning and execution of this traditional event.
Similarly, the bachelorette/hen party should also be planned by the bride's best friend, which is usually the Maid of Honor.
If you're stuck with the actual planning of the bridal shower, since it is an event on its own, I recommend the editable bridal shower planner which I have added in my shop – this will help with the guest list, menu, timeline, games, and so much more, plus it's completely editable.
Extra Tips for the Maid of Honor
Like I've already mentioned, you may decline being a Maid of Honor if you're not up to the task…
If you say yes – be ready for all the duties that come your way!
Be available (on call, appointments, emails, etc.)
Have a planner – it makes everything easier if you know dates of appointments, fittings and other planning aspects.
Take notes all the way – the bride can't remember everything she says to each supplier.
Make sure you take the lead in planning and organizing the bridal shower. Have a look at this complete bridal shower planner.
What to do if you don't have a maid of honor...
Don't worry! It is not absolutely necessary to appoint a maid of honor. If you have bridesmaids, they can work together as a team which I'm calling the "bride squad". If you don't have bridesmaids either, you can ask a friend or family member to help you out with some wedding planning tasks.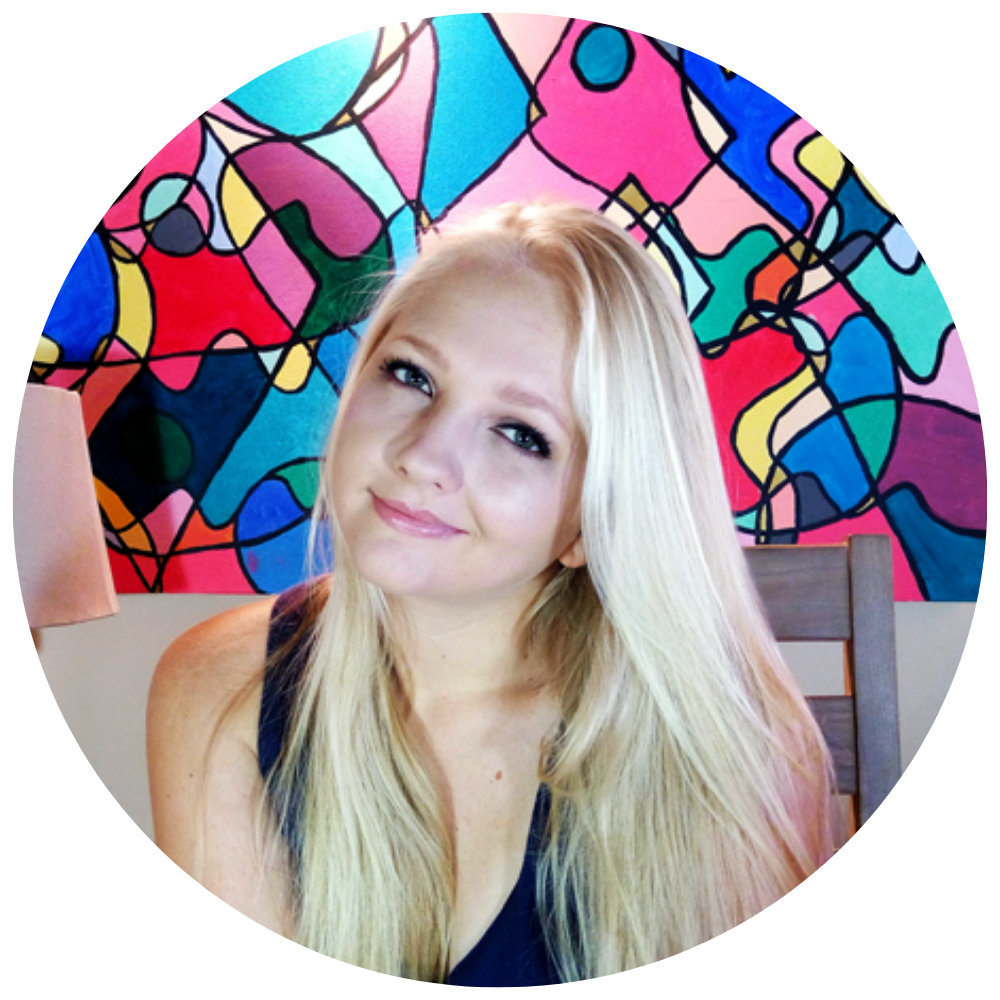 Born in Johannesburg, South Africa, Tanya has been an active contributor and planner in the wedding industry since 2016. When not writing educational content for brides and wedding professionals, she can be found designing printables for her Etsy shop, TWCprintables. Keep up with her on Instagram.