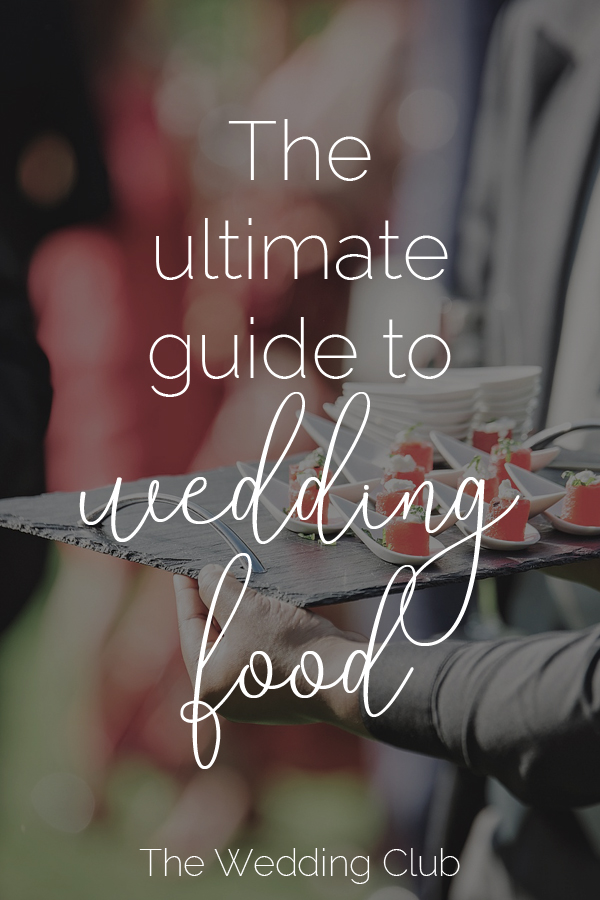 Here's the thing: people love to eat. It's in our nature…Whether you are opting for plated dinners or considering a buffet, every wedding needs (good) food, right? Yes!
Catering at a wedding is something you should try not to save too much money on, because this will determine your guests overall happiness at your wedding. You don't want your guests to remember your wedding as: "oh, yes, the wedding with the cold/not enough food so afterwards we went to McDonald's" or "we only ate at 10 pm!"  And yes, people will remember this about your wedding.
The Ultimate Guide to Wedding Food
Make things easier for yourself: Hire a professional caterer, then you don't have to stress about food on your special day.
Venue food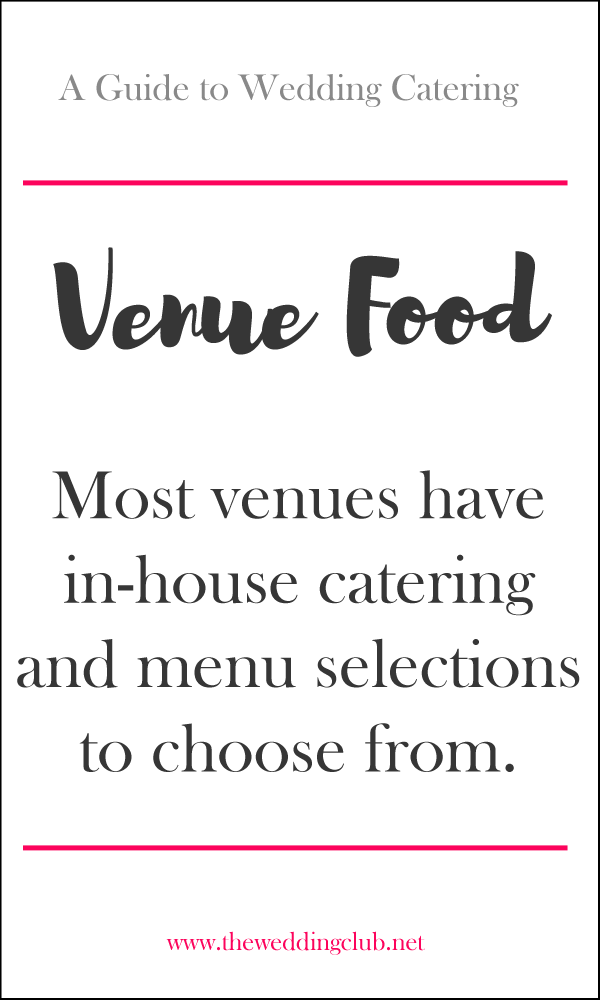 More often than not, an established wedding venue has an on site catering service and will provide food for events. You need to speak to the venue coordinator before you decide to hire that wedding food truck that you saw at a friend's wedding. Some venues don't allow catering or extra food from an outside supplier, or will charge extra because you are not using their catering services.
If you decide to get married at your uncles farm which has a massive barn and beautiful scenery, it is obviously not an established wedding venue and you will have to organise the catering from drinks and canapés right up to desserts.
Menu selections
An established venue will have a menu selection for the food that they provide. It is important that you discuss this with the venue coordinator and/or in-house chef before you decide on food. You will have to choose between plated menus and buffet menus. Then you need to discuss what to include on the menu. Again, for the venues that don't provide these services, you still need to compile a menu. Guests want to know what they will be eating before they have to eat it.
A tip on the menu selection: If it is a family member that offers to make the food and they have zero experience in making food for so many guests, you need to establish how much food to serve at your wedding. If you include every favourite childhood dessert on there, you will have too many desserts. If you are going to serve only lasagna, rolls and salad at your 150-guest wedding, make sure you have enough.
Also Read:
Plated menus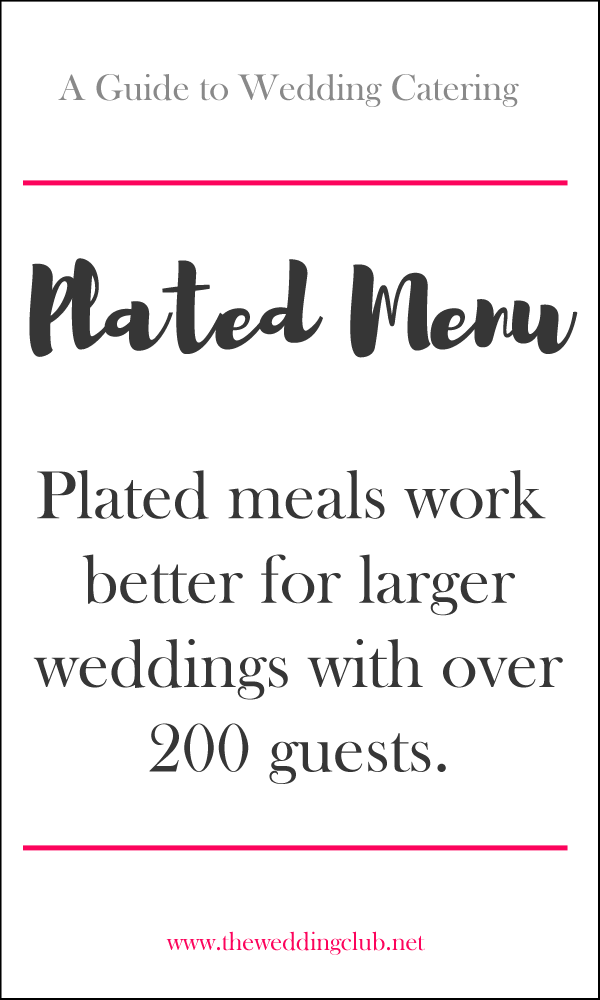 This works well for weddings with over 150 guests (unless you have more than one or two buffet serving areas). The wedding food is already plated in the kitchen and ready to be served by waiters. You can either let your guests decide at the wedding reception what they prefer to eat.
Or a nice perk that saves time and will make your guests eat sooner (which is preferable): include a menu selection in your wedding invitation so that people can send their order back to you in the RSVP envelope. Two weeks before the wedding, make sure your guests' orders get to the caterers on time so that they can start making preparations on their side.
Buffet menus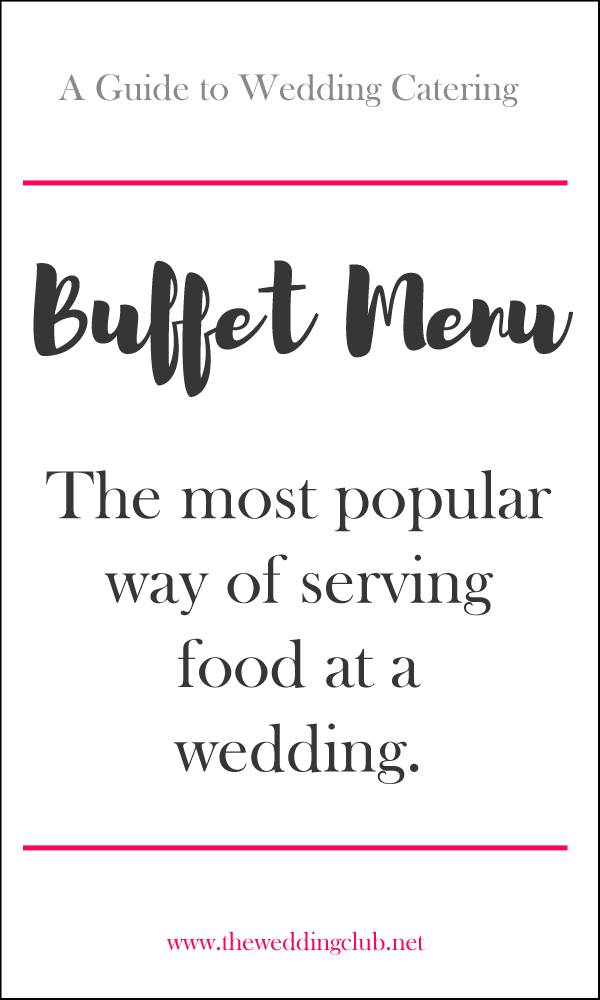 This is the most popular way of providing food at a wedding. You need to decide on what type of cuisine you want to serve. Indian, Greek or french food are all good choices. The most popular one consists of two types of meat, two types of vegetables, two starches, a salad and small bread rolls.
Some people prefer to serve a plated starter and the rest will be served in a buffet. The main reason for this is so that the speeches can start quickly and the order of reception can stay on schedule. The second reason is, if it was a buffet starter, people might dish up too much food for themselves and will be full by the time the main meal is served.
Guest Requirements
A very important thing to do is to determine what your guests' dietary requirements are.
You don't want your maid of honour to have a severe allergic reaction to the shellfish starter that has been served, and she has to be rushed to the emergency room. Also, you have decided to serve a beef medallion starter and some of your guests are vegan – so while everyone else are being fed and having a good time, the vegan guests should sit and watch? No.
Pro tip: Have a section on the RSVP card or wedding website where guests have the option to submit their special dietary requirements. Then, when you submit the final guest count to the caterer, you will have this additional information as well. The caterer can make special arrangements for those guests.
Also Read:
New Trend Alert: Food Trucks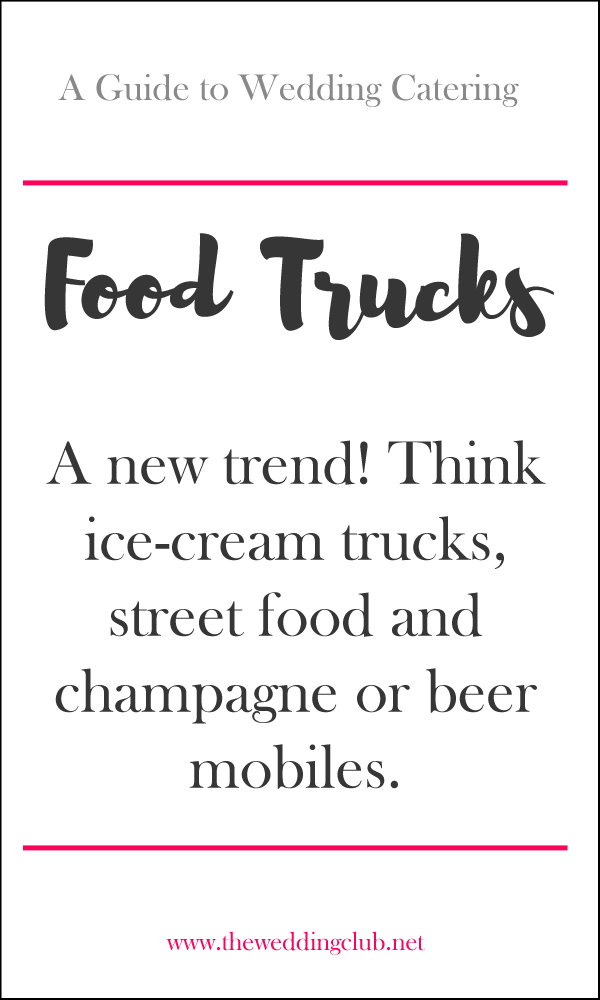 Yes, this is happening. Younger couples will sometimes decide on hiring a food truck for their wedding. Guests can order food at the truck and everyone will be happy. Note: This is mainly for outdoor weddings or picnic weddings. It may be tacos, hot dogs or even upmarket cuisine. Or, the couple will decide on hiring a dessert truck, like an ice-cream or waffle truck.