This page includes affiliate links, meaning at no extra cost to you, I might make a small commission if you decide to buy something. You can read my full disclosure here.
Your wedding can cost a ton of money, especially if you don't plan properly and work with a budget. Here are 23 things you can scale down or eliminate completely to save on some wedding expenses...
Most of us dream of having the perfect wedding, complete with gorgeous flower arrangements, billions of fairy lights and luxurious designer dresses.
But the reality is that most brides can't afford these luxuries, even though they want a big wedding with all of their friends and family members close by.
I cannot begin to tell you how many married couples are still paying off their wedding debt – some of them even got married more than 4 years ago!
Don't let this be you! In this post, we are going to tackle a few items which you will be glad you've scaled down on (or even left out completely) at your wedding, even if you don't feel like doing it right now….
23+ Wedding Stuff that will DESTROY your bank account
The number one reason why most couples overspend on their wedding is because there isn't a proper wedding budget in place. You need to have a clear budget with a bird's-eye-view of all of your costs and expenses.
Unnecessary items brides love to include in their wedding...
Here is a list of things which are quite common at weddings – some of them are trendy, others are simply nice-to-haves or seen as "standard" at most weddings…
Many wedding venues, but not all, have in-house decor that normally forms part of a certain wedding package which you can choose, should you decide to use them. Your best bet is to inquire about this before you decide to hire additional decor. 
I get it! You want your wedding to look stunning! The awful truth: You are probably the one who is going to acknowledge and appreciate it more than your wedding guests will… And you will likely spend a lot of money on it.
The idea behind having wedding favors is to thank guests that they showed up, witnessed your wedding and enjoyed the glorious day with you. 
But think about it: You will invest a lot of money to make this wedding pretty and memorable. And let's not forget all the effort and expenses made in honor of your wedding guests: All the free food and dessert these guests are already getting, the night out they will enjoy (especially if they have kids), free welcome drinks and an open bar (if you decide to have one), and so on.
The thing is, wedding favors add up. Even if you get something simple, take that price and multiply it by your wedding guest count and see where you stand. 
To avoid this huge expense, opt for something that will be much more cost effective, such as DIY favors or something edible. In extreme cases, you can even leave the favors out completely.
Most of us love a good spa day! All those different kinds of massages, hot rock treatments, facials, mud baths, manicures, pedicures…
It can get extremely expensive, especially if you want to book a weekend away to a spa and need accommodation. Plus breakfasts, drinks and snacks. Also, many brides take along their bridal party, so even if the spa offers multiple packages to choose from, you can easily start multiplying that by six or more.
If you really can't afford this, why not rather save that money for the honeymoon…
A harsh truth is that this is another "tradition" the wedding industry has dreamt up to make more money out of you… 
But, if you are anything like me, I love giving gifts rather than receiving them. So, if the budget allows for it, you can still gladly buy thank you gifts for the parents, bridesmaids, groomsmen, and so on.
However, if you're already helping to pay for the suits and dresses of your wedding party, for example, maybe you should decide to keep the gift-giving to a minimum, or limit the gifts to a select few people only.
I have already mentioned how couples can struggle with unwanted debt after their wedding day. They look back on that special day which has passed long ago, and instead of having great memories, it is mostly filled with regrets of "why did we rent all of those table runners and lawn games?"
On a side note, however: If your budget is flexible, and you can truly afford extras and luxuries, I'd say go for it! You will most likely only get married once and your wedding day is a BIG day, which you will cherish for the rest of your life – so make it count.
The best way to figure out if you can afford any extras and luxuries, is by having a wedding budget in place. I have designed a comprehensive wedding budget as part of the 536-sheet Wedding Planner – fully editable with the free version of Canva. Find it over here.
Things to cut from your wedding immediately - save money!
…for the bride who still needs to splurge a little:
Unnecessary decor items – no one will miss them
Fancy car rental/limousine – everyone will likely already be in the chapel or church, so who will see you arrive?
Favors at the ceremony (flip-flops, sunglasses, hand fans…) – especially if you already have favors on the tables at the reception
Live band or musicians – Are they coming to watch you or the band? Unless you want a musician only for cocktail hour, then we say go ahead!
Unnecessary amount of flowers – What happens to all of those gorgeous flowers after the wedding? If you give them away, will it be without the vases? How will people travel with it, especially if they travel far?
…things that won't be missed at your wedding:
Ceremony programs/Order of service – We all know how a wedding works. Rather have a sign at the entrance with all the necessary details.
Sparklers, Bubbles, Rice – All of these add up! Keep it simple with rose petals, or even dried leaves. You can also create your own confetti.
Invitations – Go tech and rather create a wedding website, and e-mail the link to everyone.
Postage stamps – no printed invitations? No postage fees.
Horse and carriage – We love fairy tale weddings, but like the fancy car, not many people will see you arrive in a horse and carriage.
Candy buffet – either choose between this or wedding favors, but don't have both. Also, candy buffets work out to be much more expensive than favors.
Cake cutting fee – save money and cut the cake yourself (traditionally, the bride and groom cuts the cake and hands out each piece to their guests)
6 Tier wedding cake – or any tiered cake for that matter. Keep it simple and opt for basic cakes, and even cupcakes. Wedding cakes are expensive!
Florist – With a few inspirational photos, some quick video tutorials on YouTube and access to a bulk flower business, you can easily do your own flowers and save thousands! You can make it fun and ask your bridesmaids to jump in and help.
 …for the bride who didn't really want a big wedding, or, the extreme couponing bride, or, the heavy budget cutting couple:
Wedding favors – you are already feeding and entertaining them!
Designer wedding gown – Opt for a cheaper dress and one that already fits (fittings cost extra)
Cleanup fee – if you make it a weekend wedding, ask friends and family to help you clean up after the wedding
Videographer – you will probably watch the video once, then show it to a few people, and then it will end up gathering dust in a box somewhere
Flowers – Replce it with greenery, paper flowers or other decor items
Confetti – It's great for 5 seconds, then someone needs to clean it up. Dried leaves create the same magical effect and its bio-degradable.
Table cloths, overlays, runners, sashes – opt for a venue with rustic wooden tables and chairs. It is very trendy at the moment.
Candles – get battery operated tealight candles for much cheaper. Also, more and more venues don't allow the use of candles anymore, as it is a fire risk.
You might also like to read these:
Important things to note about your wedding expenses...
What to consider when looking at your expenses
After you have made a list of what you want at your wedding, which I hope you have made already, it's time to cut those expenses.
And remember, your wedding budget should be in place, so that you have an idea where your money is going! You need a budget that has all of the details about every aspect of your wedding, as well as hidden costs that you need to plan for. I have included all of this in the ULTIMATE Editable Wedding Planner..
About your list: The most important things should be at the top of your list. Things like the venue, food, dress, accommodation and transport. Also, certain very important services such as the pastor and photographer. And then a DJ.
These are all things that have to be booked and paid for in advance. If all else fails in cutting down on expenses, you can look for cheaper options in all of these areas.
After this, you can start looking at other minor things which can either be replaced by a cheaper option, or cut from your wedding completely.
Finally, your flowers and decor. If you're not careful with your spending, this is where most of your budget will go and you will likely overspend. Keep it basic, simple and opt for cheaper items.
Pro Tip! You can host a DIY party with your bridesmaids where you make stuff for the wedding. Throw in some snacks and champagne and put on some feel-good music. And there you go… Party!
Questions you need to ask yourself when you are spending a lot of money on your wedding
I completely understand that you want your dream wedding – I want that for you as well. However, you have to be realistic when it comes to spending money for your wedding. Forking money out for everything pretty and shiny thing that happens to fit in with your wedding theme or color scheme is going to set you back a few thousand.
Think about these questions whenever you are doubting your spending streak:
How will you feel after your wedding, when you are still paying off on money owed for something you could've left out?
Will your wedding guests, and even your husband, notice all of these things on your wedding day?
Does it fit in with your wedding theme and style?
Does it fit in with your wedding color scheme?
Is there a cheaper way to include this in your wedding?
There are alternatives to nearly anything at a wedding – some of them are more affordable, and some of them are down right fooling you into thinking that they are more affordable. Let's have a look at them…
They are fun, trendy and look super cute! But whoever told you to replace your very expensive wedding favors with a candy buffet where guests can help themselves, probably didn't tell you how expensive candy buffets really are.
First, everything should match and fit in with the theme. Then, find your favorite candy between all of them and multiply it by how many guests you will have. And, sometimes, multiply that number by 2 or 3.
Then you need to think of buying, or hiring, jars and stands, a tablecloth, and have proper packaging so that guests can take it home… You also need to make it look good and not like a kids' birthday party, so if you don't have a creative eye and are considering hiring someone to set this up, you can add a few more $$.
Cupcakes with a small cutting cake
Unless you have a friend or family member who can bake these for you at a fraction of the price, this might work out the same, or even more expensive than a normal wedding cake.
I'll give you time to quickly go and research the cost of a small cutting cake and then some delicious designer cupcakes (because, again, your wedding shouldn't look like a birthday party where the frosting was carelessly spooned on by an amateur baker).
Multiply the cost of each cupcake by the number of guests you will have – and don't think "not all of them will eat cupcakes"… No. We have planned events and weddings where all of the cupcakes were gone before the wedding reception has even started properly!
For the most part, buffets are the cheaper option at venues when it comes down to feeding your guests. However, I also want to encourage you to look at what plated meals cost, because there are instances where it might work out cheaper – especially if you have a smaller wedding.
Family Farm vs. a Real Wedding Venue
Considering most venues have to make money, thus they ask hefty prices to keep the electricity on and to provide you with their services. What if your family just happen to have a farm with a huge barn or something similar, which can easily be transformed into a venue for your wedding? This is not a bad idea…
But now, you have to make that barn look like a wedding venue. Think décor items, flowers and hiring of tables and chairs. Then there is the food: Will you cook all the food yourself, or make use of catering services? How will you manage a wedding cake? And desserts? How will you keep all the food cold or hot?
What about drinks? Will you encourage your guests to bring their own drinks – and allow the wedding to most likely get out of hand? Or will you buy and provide all of the alcohol? Ka-ching!
I can go on, but you get the idea… It will work out to be super expensive in any case!
You might also like to read these:
Things that cost time, rather than money...
Even if you can DIY most things for your wedding, how long will it take you to make these things (not to mention the cost of the supplies needed)?
It is your precious time that you are using up to make origami cranes and paper fans… Look, if you have the time and love to do DIY and crafts, then that's fine… But, being someone who's had to fold over 200 origami paper cranes myself, and who also loves to create things, I can promise you it's not all that glamorous!
Is a destination wedding cheaper than a wedding closer to home?
It is a timeless question. With more brides wanting to plan a wedding overseas, is a destination wedding really cheaper? Why do couples even do it – besides avoiding wedding drama and having to invite over 300 guests?
The short answer to the question – no. Because, yes, you will probably already be at your honeymoon destination. But, there's still a lot of cost involved. Flight tickets, Visas, accommodation, meals… You will still need a dress, pastor, photographer and what else? Then you obviously want a little spending money, because you are travelling.
Sure, you invite all of your guests and whoever can attend, will attend – cutting costs with favors and meals. But have a look at flight packages and multiply that by your direct family, because they will all have to be there – your parents and siblings, plus their wives, husbands and children, and most can't afford to pay for these things.
A Final Note: Be careful of destroying your bank account, and paying off on wedding stuff months, or even years, after the wedding took place. Keep a hawk's eye on that budget of yours and be careful of being fooled into seemingly "cheaper alternatives".
I also want to mention that you shouldn't go forward with any planning whatsoever, unless you have an actual plan in place! What I mean by this is, before you spend anything, create your wedding planner first – you can do this by using the 536 templates from my ULTIMATE Wedding Planner.
You might also like to read these: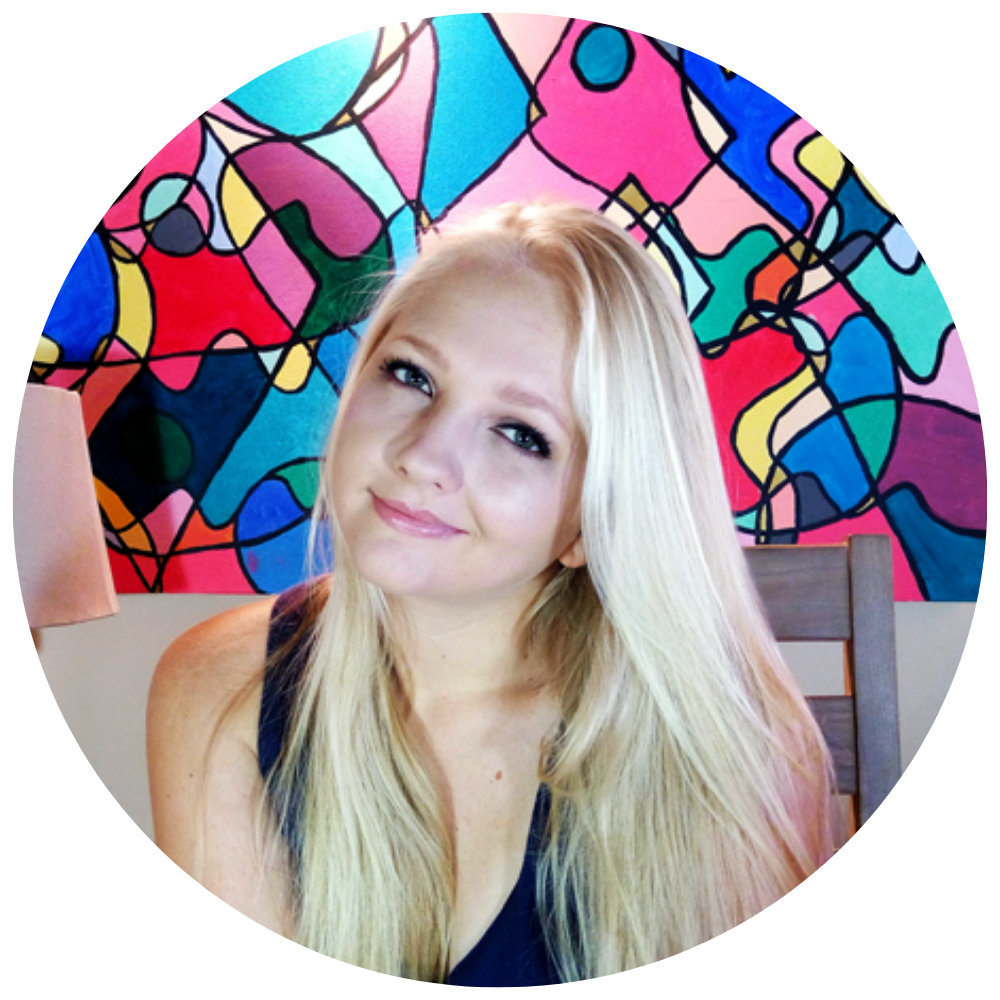 Born in Johannesburg, South Africa, Tanya has been an active contributor and planner in the wedding industry since 2016. When not writing educational content for brides and wedding professionals, she can be found designing printables for her Etsy shop, TWCprintables. Keep up with her on Instagram.