Make your wedding look pretty as a peach with these wedding styling tips and tricks!
Planning your own wedding is a daunting task, but luckily, styling your own wedding is the fun part — and here's how you can do it like a pro!
To style your wedding like the professionals do it, you need to think about the different elements you want to bring into your wedding. You also have to consider key items and styles that can make a wedding look come together, or make it clash completely.
Your wedding style will be determined by the things you like most, such as favorite colors for a wedding, decor elements and focal points. In this post I will discuss all of these wedding styling elements, as well as a few helpful tips and ideas for your wedding look.
How to Style your Wedding like a Pro!
Wedding styling can be something that proves to be a challenge when you don't know what you're doing — so do enough research before you dive in.
One of the greatest lessons I have learned about wedding design is: At first, stay away from Pinterest.. (You can go there later once you know exactly what you want and what the design of your wedding will be. Pinterest is always nice when you need some extra inspiration and when you know what you're looking for.) Randomly typing in "wedding inspiration" will definitely inspire you, but it will not help with decision making when choosing elements for your wedding style.
A great idea when discovering your wedding design, is to decide what you and your groom like, and use that as a guideline. You can also go bold, with new ideas that won't let your wedding look like the last three you've been to…
Make sure your interests in wedding styles fit in with your Groom's likes, though…
I saw an episode of a wedding show in which the bride and groom couldn't decide on a color scheme. They decided on purple (which SHE loves) with camouflage patterns (because HE likes hunting and fishing). I don't know, some people might like it. But it wasn't easy on the eyes, to say the very least!
Wedding Style Pro Tip: Only use Pinterest once you know exactly what you want to search for
Styling your wedding with color
Your wedding colors will be the most important element of your wedding style. Colors bring out emotions and awe, it is important that you choose the right colors that will make your wedding look cohesive. In studying color theory which was part of my graphic design course, I learned about the different subconscious emotions that certain colors evoke.
The colors that spoke to me in particular, were whimsical colors, pastel shades and light, natural hues. All synonymous with weddings…
However, even though these colors work well with wedding styling, there are additional, bold colors that can work just as well with a wedding look.
I did a little experiment with colors which I have selected from Pantone, to show you an example of what I mean by working with contrasting colors…
Using a wedding theme for your style
A word of caution on wedding themes: literal wedding themes such as the travel theme, Warner Bros inspired weddings, Disney weddings, and the Las Vegas theme, among other, are definitely not in style anymore. Was it ever really? A theme can easily take away a "wedding" vibe, and turn into a 40th birthday bash or children's party vibe!
However, with that being said, you can still hint at your favorite characters or themes in a subtle way, without being too literal about the entire thing. If you love Belle from Beauty and the Beast, a single red rose will be enough.
Wedding themes are moving towards a more modern look and feel, and the days of giving each guest table a topic that fits in with the theme, are over. So is using every decor element as an opportunity to showcase your obsession with [insert movie, series, book here].
Wedding Style Pro Tip: Rather opt for basic elements that will hint at your favorite theme, so as to not take away from the whimsical and romantic vibes that naturally come with a wedding.
Choose your wedding decor wisely
Your wedding decor is another deciding factor of how your wedding style will come together. It will also influence your wedding budget greatly, along with your choice of wedding flowers which I discuss below.
Before deciding on hiring any decor at all, first consider what decor the wedding venue might already have available. Many wedding venues include the use of their wedding decor (if they have any) as part of the wedding venue hire fee. Other wedding venues insist on you renting their decor, unless of course they don't have the items available that you want to add in your wedding styling.
Keep in mind that you will most likely work in multiples for most wedding decor items, except for an easel here and a stand there… This means that your decor hire will have an impact on your wedding budget.
I have worked with many wedding budgets before, and none was as comprehensive in their wedding expenses sheets, as I had hoped them to be. So I have decided to create my own version of a functional wedding budget, to print out and place in your wedding binder, which you can also use to track and manage all of your wedding expenses (including a massive list of hidden costs at your wedding). You can get my wedding budget planner and tracker over here.
When choosing your wedding decor pieces, make sure you stick to your wedding style's cohesiveness. It's so easy to get shiny object syndrome when shopping for decor, and you can easily fall into the "oh-that's-pretty" trap! When working with metallics, know the difference between copper, rose gold and bronze. Bronze has a brown undertone, where copper has more of an orange undertone. Rose gold lean more towards copper in color, but with a pinkish undertone. You'd be surprised how many rental companies get it wrong!
You also need to be aware of the size of your decor, so as to not overpower the entire wedding look and style. Always work in groups of 3, or odd numbers, especially when working with centerpieces. And make sure that the height of your table decor is either very tall (above head height when seated), or very low (below chin height when seated). Decor should never be in your guests' faces when they are seated, because they will likely want to see each other.
Another final tip here, before I move on to flowers (yay!), is that your rental company should also be chosen carefully. Definitely compare prices of at least 3 different companies, and also take note of your items' availability and how many they have in stock. Check for reviews on their Facebook page as well as on Google, and make sure how much from your wedding budget you have available to spend on wedding decor.
Wedding Style Pro Tip: If possible, find a wedding venue that offers plenty of wedding decor as part of their venue hire fee or package.
Incorporate flowers into your wedding style
Wedding flowers are seasonal, and so are their prices. The availability of flowers are also determined by demand for them at flower markets.
For instance, I live in South Africa, and most wedding styles here include the use of proteas, white roses, baby's breath, and "fynbos" (loosely translated to 'fine bush', types of shrub that grow along the coast of Cape Town and surrounding coastal areas). For greenery, or "filler", which florists use to fill the gaps between flowers in an arrangement, we use eucalyptus leaves, lemon leaf, gyp (baby's breath) and honey bracelet. These are all popular globally.
The next thing I want you to be aware of when buying your wedding flowers, is the price between bunches and stems. Flowers can be bought directly from the flower market by stem, meaning by one flower or one stem each. When buying from a florist, the flowers are already bundled up in bunches, ready to be sold to the public. It is much cheaper to buy per stem from the flower market, than to buy a bunch from a florist. I won't go into too much detail of how flowers are bought by suppliers, or put up for auction at a flower market and so on, but it is a very interesting topic to explore if you have the time!
Also, you need to make sure that the flowers you want to buy are in season, because out of season flowers are usually imported, and thus more expensive. So, even if your favorite flower is available at the market, it will likely be pricey. Do your research properly to see which flowers are in season, and when — also consider the popularity of certain flowers, as they go along with the wedding trends. These flowers will also be a little bit more pricey.
Finally, consider your flower type and color. If you have a hard time finding a pink rose, consider another pink flower that can possibly take its place — just make sure that the flower you choose is not one that will wilt easily when placed in your flower arrangement and can survive for a day or two.
Wedding Style Pro Tip: The bigger the flower, the less 'stems' you will need to fill up an arrangement, so you save money on flowers. Hydrangeas work wonders with this trick!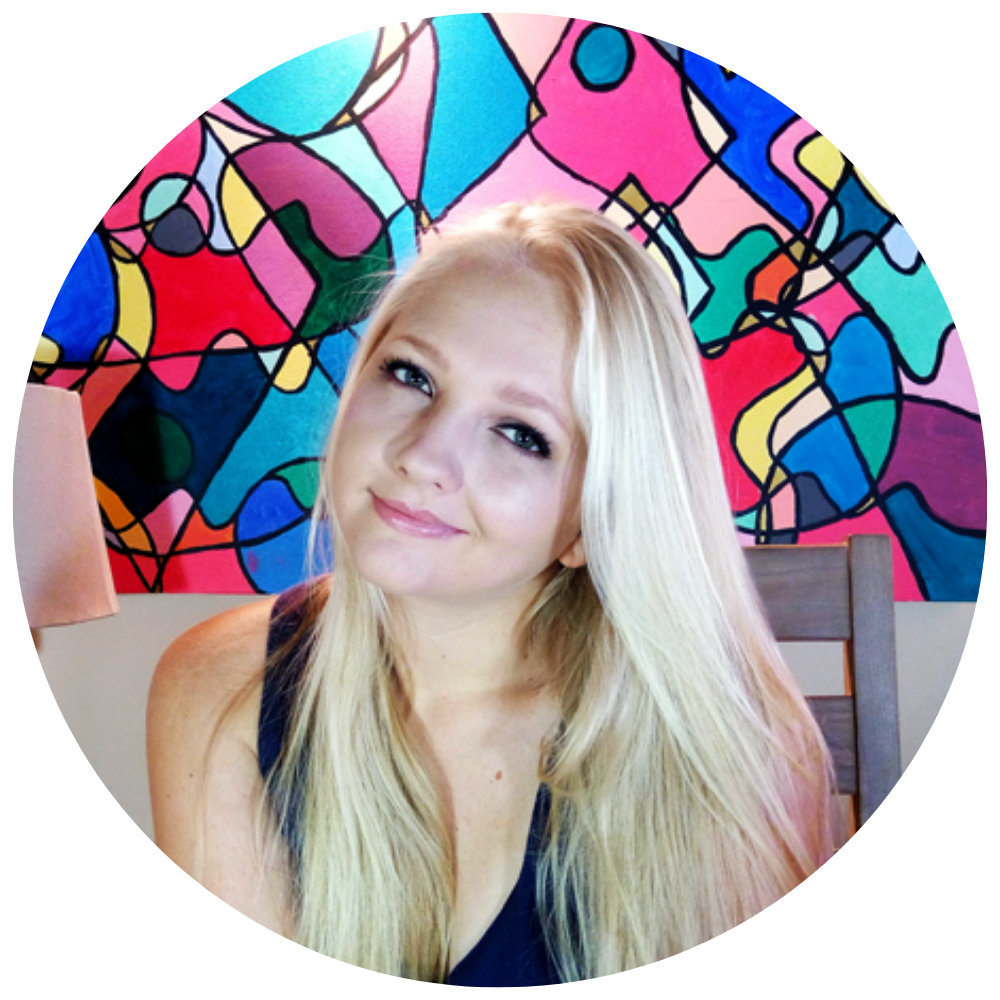 Born in Johannesburg, South Africa, Tanya Viljoen has been an active contributor and planner in the wedding industry since 2016. When not writing educational content for brides and wedding professionals, she can be found designing printables for her Etsy shop, TWCprintables. Keep up with her on Instagram.