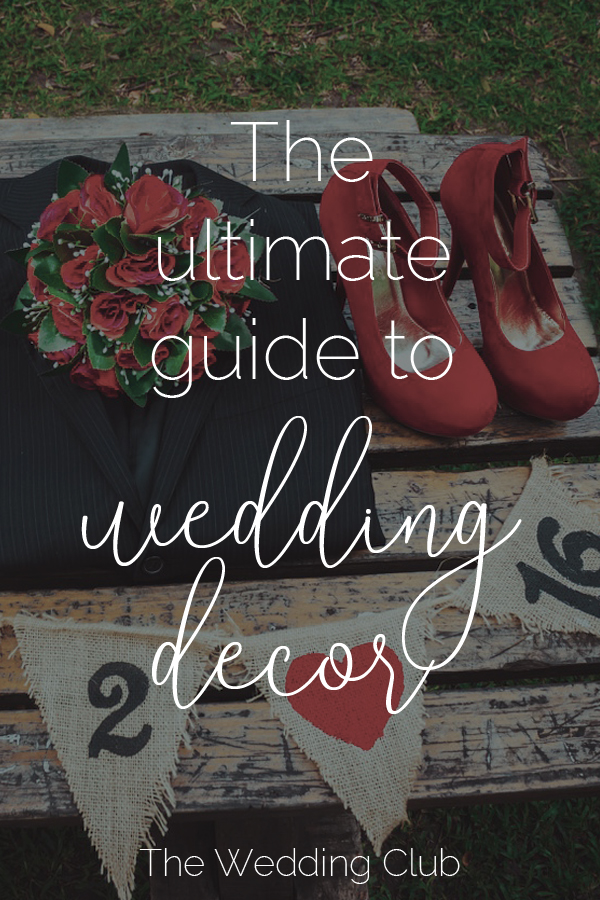 Décor 101. This is the fun part of wedding planning. It is a chance to get in touch with your creative side and to be innovative – no one likes "cookie cutter" weddings. Like the purple and silver wedding – I have been to at least four of them. So, here you get to show off some of your skills.
There are so many things concerning wedding décor. You should probably start with which colors will be incorporated into the wedding design. From there on, you can determine what theme and style you want to use.
The Ultimate Guide to Wedding Decor
Linen
Let's start with linen as part of your décor. You need different kind of linen for different types of things. You cannot use organza as your draping (unless you use it over voile), because it will be see-through..
Also, you need to figure out which types of fabric go together. For instance, for a barn themed wedding, lace and hessian/burlap accompany each other nicely and it looks pretty – the hard, masculine hessian with the soft, feminine lace.

 
Types of Linens that you will need
Table cloths
Table overlays
Napkins
Table runners
Chair covers
Chair tie-backs
Draping linen
Aisle runners
What else can you think of (comment below)?
Linen measurements
You need to make sure of the linen measurements, if your venue doesn't assist you with anything concerning linen, or if you are organizing all the linen yourself. You also need to make sure what exactly you want to cover up – so that you don't have to go back and forth between suppliers all the time, or that your venue coordinator knows exactly what you want.
Another thing about linen – even if you are working with one size table throughout, maybe you don't want the table cloth to hang all the way down to the floor. Consider that there are different lengths and sizes for the same type/size of table.
Types of furniture for your wedding
Round tables
Square tables
Rectangular tables
Different types of chairs – for ceremony and reception
VIP seating for the bride and groom
Bar chairs/stools
Cocktail tables
Obviously you have to decide on your furniture, or view the furniture which the venue provides, before you choose your linen. Don't go and order square table cloths because you are in love with the fabric, only to find out that the venue has large, round tables…

 
Draping
Draping is still very popular as part of your wedding decor. You use draping to cover up something which you don't want your guests to see, like that ugly, massive hole in the wall. Or simply use draping if you want a nice backdrop. Some people use draping against the ceiling or roof of the venue, which can look as beautiful. You can also use draping to create a beautiful design at the altar.
Also Read:
Centerpieces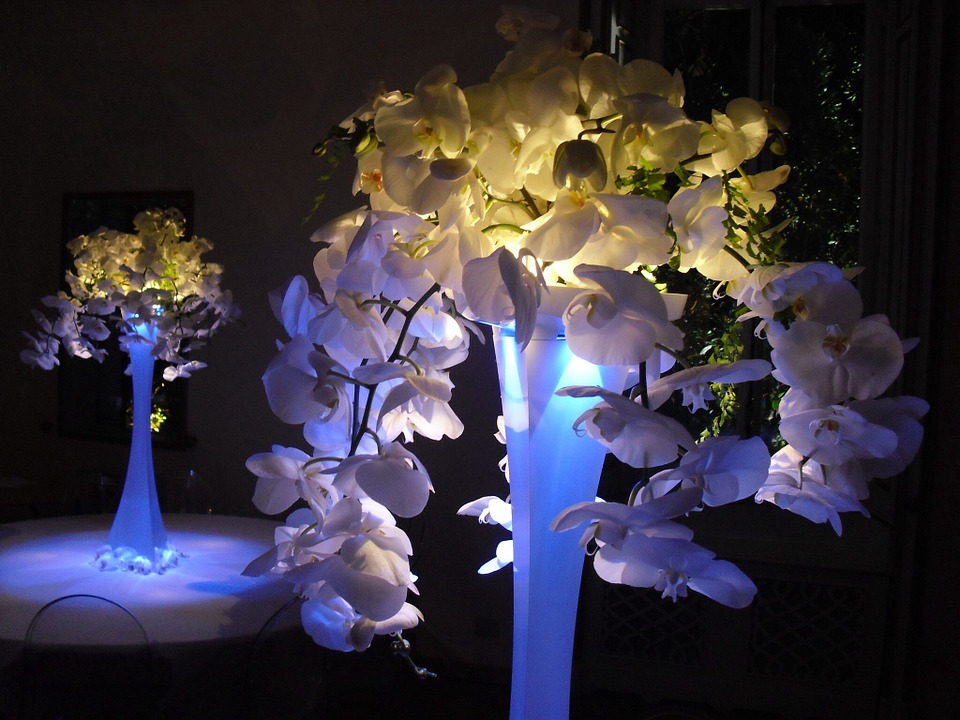 This is the delightful part of decorating, because this will be the main features in the reception area. At the center of each table, you will place a feature that falls in with the theme and color scheme of the wedding. The types and designs of centerpieces are endless. Brides have included plants, flowers, candles, vintage items, ornaments, pebbles, beads, sculptures, or even board games in their centerpieces, just to name a few.
There's an old, or new, saying: "Be careful of what is standing between you, and the person in front of you."

 
This saying can be applied to centerpieces. When you place something large in the middle of the table, you may be blocking the view for some guests. Always aim for very low, or very high, but never right in the middle of the guests' view. That being said, when aiming for high – make sure that whatever supports it, is slim in the middle, like the vases in the above picture, so that it creates a see-through illusion.
You may also add special effects to your centerpieces, such as lighting. It can either be a light from above (check with the venue first, as some of them won't allow this), or you can use LED lights inside or underneath your displays.
New trend in centerpieces: Anything goes…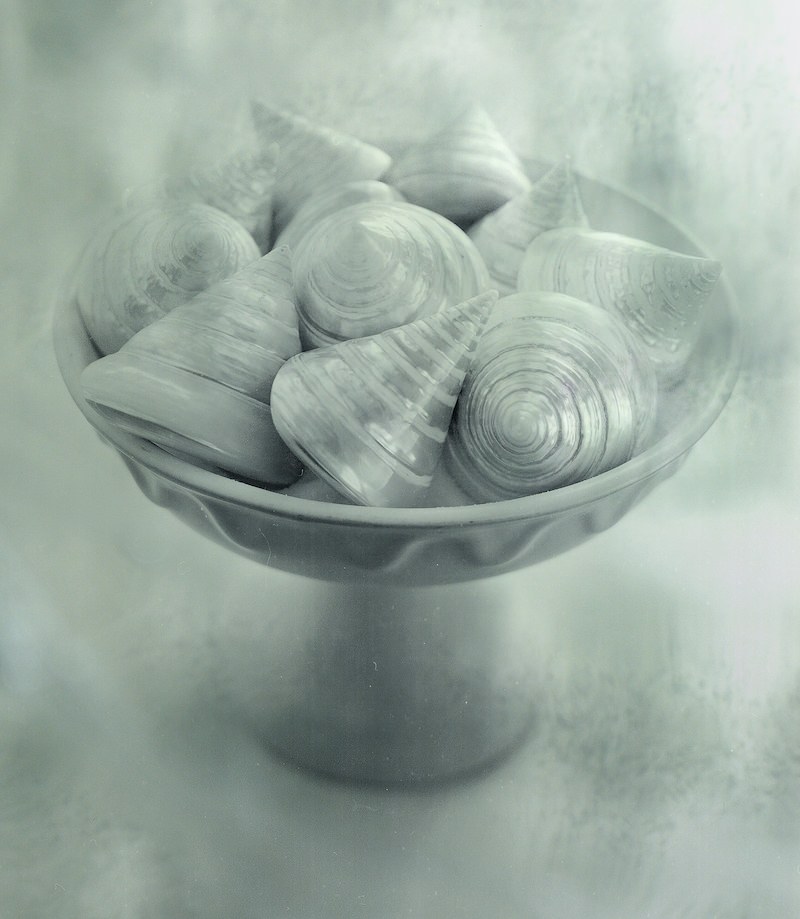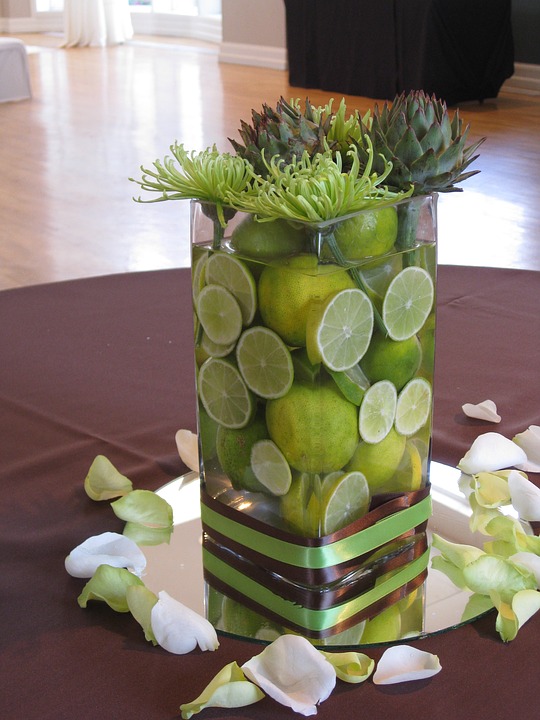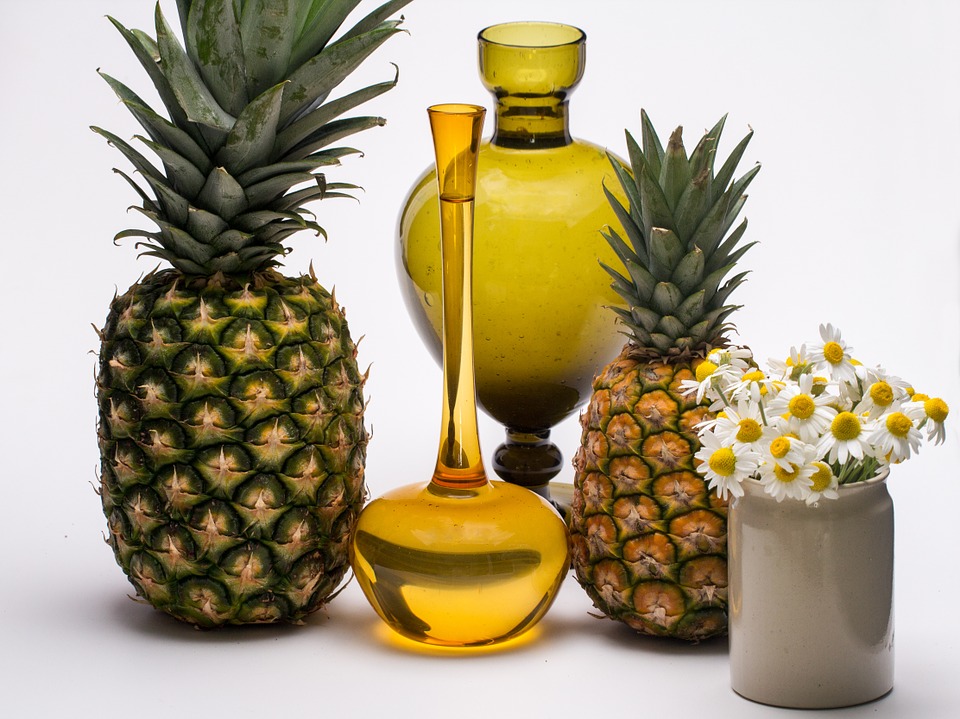 Also Read:
Also a trend which brides opt for is the "different table, different theme" idea. Say for instance she chooses travel as her overall theme, then each table will display things to portray different destinations. Like the Paris table. Or the London table.
One of the more famous trends in weddings, although a bit young, is the Disney wedding theme. Either one character will be portrayed, such as an Aladdin-themed wedding, or the Disney's No. 1 bride will go all out and portray all the characters. Or the princesses. Also in this category, we will find the Marvel or DC comics themes. And the Harry Potter theme (which I'm secretly a fan of).
The latest which I have seen though, is the board game theme. Each table will have a different board game as its centerpiece, which guests can actually play. (Just in case your wedding might be a snooze-fest)
Candles
Candles are sort of an ancient tradition when it comes to weddings, and it is still one of the most popular things to have present on your wedding day, even if it is just the unity candles. It creates such a lovely, romantic atmosphere and there are so many endless colors to choose from, which will match your color scheme.
Not to mention, you have so many options of displaying your candles, and what better way than showing them off in exquisite candelabra, decorated with flowers? Candles are definitely not going out of style soon, hopefully…