And, even if you did have an unlimited budget and can afford inviting everyone and their pet to your wedding, do you really want to do that?
Besides, you probably want to surround yourself with loved ones who will be there on your big day to witness your marriage.
But where to start?
It's not as easy as taking all your phone contacts and inviting them, or going through your Facebook friends or Gmail contacts. And then there's the factor of who your parents get to invite, and so on… 
So, we have created this informative post to answer all your wedding guest list questions, plus help you to set one up!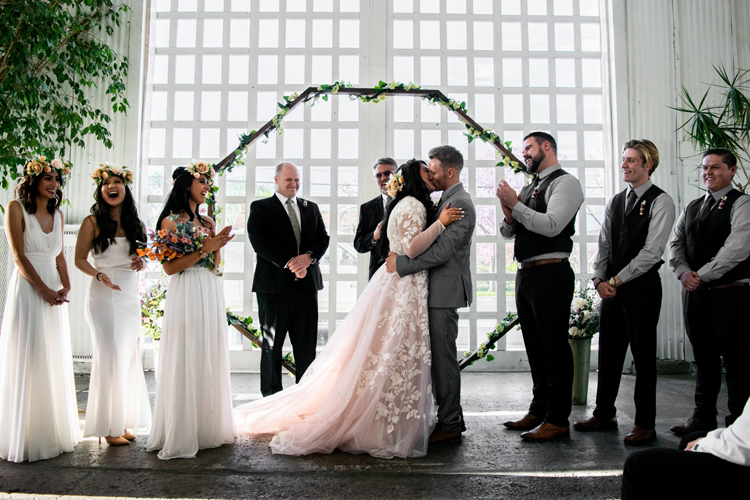 How to make a wedding guest list
5 Steps to create a wedding guest list
Determine your budget and research some costs
As with most wedding planning steps, the budget is key. Your wedding guests is where most of your wedding budget will go. You need to feed them, pay for their chair and table seating, invitations, wedding favors, etc. The list goes on.
And as things are getting pricier each year, you should know what the basic costs per person is, on average. What is deemed as affordable, and what does a luxury venue charge per person?
Once you are clued up on per-person-costs, what type of venue you can get for that per-person price, etc., you can start making informed decisions and start working in your wedding budget.
After all, your wedding budget will determine what you can afford, and when and where you should cut costs.
Choose a ballpark figure which you can tweak later on
If you already have an idea of the kind of wedding you want, you can easily decide on a set number of guests. 
If you decide to have a tiny wedding, you obviously don't want more than 50 guests at the most. Go a bit bigger, and your number can be anywhere from 50-80 guests…
On average, weddings are normally between 100-150 guests, and anything above that will be seen as a large wedding.
Anyways, having a figure will help you to get the necessary quotes for your wedding, and help you to compare your wedding suppliers and choose which prices and services fit right in your budget.
Gather lists from parents and keep them on hand
When choosing wedding guests, it's not just about who you, as a couple, would like to invite. Normally, the parents of both the bride and groom also have a say on who they would like to invite.
And even more so if the bride's parents are paying for the wedding. Then, traditionally, they would get first pick on who gets invited. 
However, there are other ways to include wedding guests that'll make everyone happy. See number 5.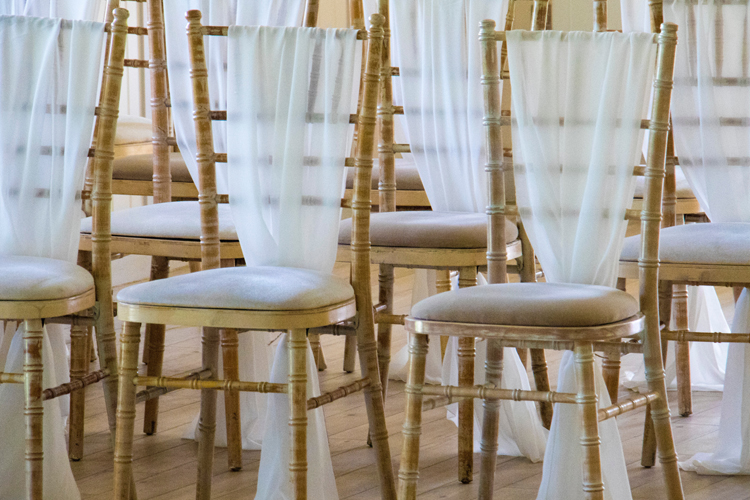 Research your wedding venue + size
If you already have a wedding venue and it's pretty much booked and all set for the big day, then you have a clear figure or capacity number to work with when building your list.
However, if you're still trying to find the perfect wedding venue, then you need to take into account how many people they can host (capacity), the cost per person (this is normally an all inclusive price), accommodation costs if applicable, and also the season in which your wedding will take place at the venue (this will affect costs).
Also take note of any extras you will need at the venue, and which additional services they provide as well, such as a DJ, or in-house photographer, perhaps.
Create the list, revise and edit
Finally, your budget is set, you have an idea of what things cost, how many guests your ideal wedding venue can cater for, and hopefully you have also received lists from your parents, if applicable.
Now you can start creating the list, and edit as you go along. We use Google Sheets for this step, as it is easily shareable to those who need to access it, regularly updates as you type and edit, and, very important: backed up in your Gmail account/Drive. Plus it can be accessed from anywhere, which is handy when you're meeting a supplier and quickly need to whip out the list.
Read on to see what info you should include in your wedding guest list.
Also Read:
8 Tips for making your wedding guest list
Always keep your budget in mind, and in hand! Your wedding budget is your friend, we promise. And when working with guest counts and stuff for your wedding guests (favors, invites, etc.), it can all add up drastically.
If you are stuck on the whole "children at my wedding" factor, then think about who you really want present on your big day. Also, yes, children are loud and excited and will probably also run around on the dance floor. But children also bring joy.
Children will also cost money when looking at it from a budget perspective, however, most venues are accommodating towards children, and will likely make their meals more affordable.
And finally, consider having a kids table and play area if your budget allows for it. Some venues also have a separate area for kids to watch movies and play games under supervision. 
When considering single wedding guests, you need to decide on giving them a plus one or not. To make this easier, take into account how long they have been dating someone, or if they have recently broken up with someone and started dating the same person again…
Although it's not talked about much, many couples create an A and B list. The A-list people are the ones who are invited first, and if they RSVP "no" or for some reason cannot attend the wedding anymore, someone from the B-list are then chosen to fill their spot. It sounds harsh, but if you're on a really tight budget and can only afford a very limited amount of guests, this might be an option.
When sending out invites to your A-list, do it a little in advance (10-12 weeks before the wedding). That way, your B-list guests will still have time to RSVP without wondering why their RSVP date is so close to the wedding day. For your B-list, make send out invites 6-8 weeks before the wedding.
Remember to change the RSVP date for the B-guests to a later date. If you send them RSVPs with a date that have passed already, you might as well go run and tell them that they're second best!
Create groups for your wedding guests and arrange them by their priority. These groups can make wedding guest list-building easier for you, since one group may be more important to you than another group. The common groups are: Immediate family members, extended family members, good friends, close friends, colleagues and acquaintances.
Remember: your wedding is not a reunion! You don't have to invite an old school friend from the days of yore, whom you bumped into last week. Rather catch up with them on a coffee date after your wedding.
Set some rules when it comes to inviting people. If you invite everyone who you personally know, have been friends with, invited you to their wedding, or are possibly related to you, then you'll likely end up with a guest list you simply can't afford. When you have rules in place, it makes it a little easier. Example: only invite those who you've seen or talked to in the last 12 months.
Decide who gets which amount of guests they can invite. Traditionally, the couple gets half the guest list amount, and the parents of the couple each get a quarter. However, you can split the number any way you want. If you split the list 3 ways, everyone's most likely to be happy.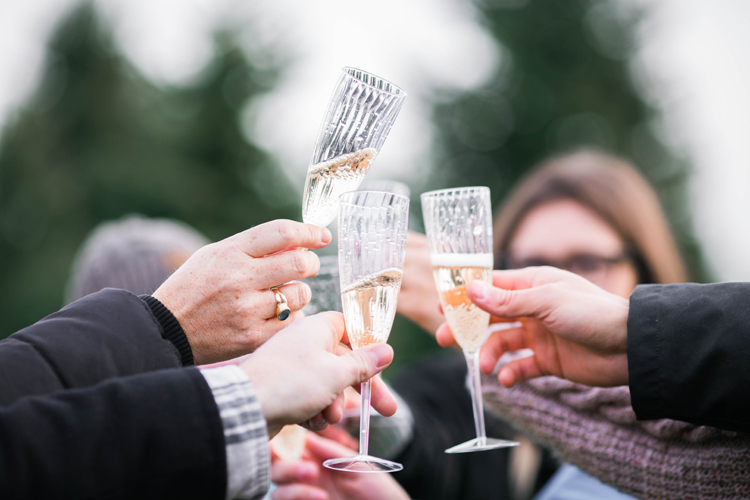 7 Rules for creating your wedding guest list
Rule #1
When parents pay, they get a say. You're as free as a bird when you pay for the entire wedding yourselves, and can then invite anyone you want, though many couples still let their parents invite a certain amount of guests they want.
Rule #2
When having a backup guest list (see number 4 above), do not (1) let anyone know that there's a B-list, which can result in a ton of drama, and (2) set a different RSVP date for the B-list, because the A-list guests will have to RSVP first.
Rule #3
Don't feel bad if you don't want children at your wedding. It's not for everyone, and it's not a crime to have an adults-only wedding.
Rule #4
We already mentioned that your wedding is not a reunion, or a guilt-trip for that matter. You don't have to repay the favor of inviting the couple who invited you to their wedding, or the mutual friend who is mutual to everyone at your wedding. Or the inappropriate cousin who is on the list because he is family…
Rule #5
It's your wedding, so don't just give in to adding people to your list whom you don't know, or are uncomfortable with.
Rule #6
Be clear on who the invitation is for, as well as the RSVP card. Guests should just 'assume' that their entire family is welcome to attend your wedding, at your cost… Better yet: write guests' names on the RSVP cards, so that they can't fill it in themselves. In the case that someone still does it, politely call them and explain that your budget is limited, etc. No exceptions.
Rule #7
Be fair. If you're going to strike through any names on your parents' lists, you need to remove one from your own list, too. This will help to avoid the ever-present drama when creating a wedding guest list.
Also Read: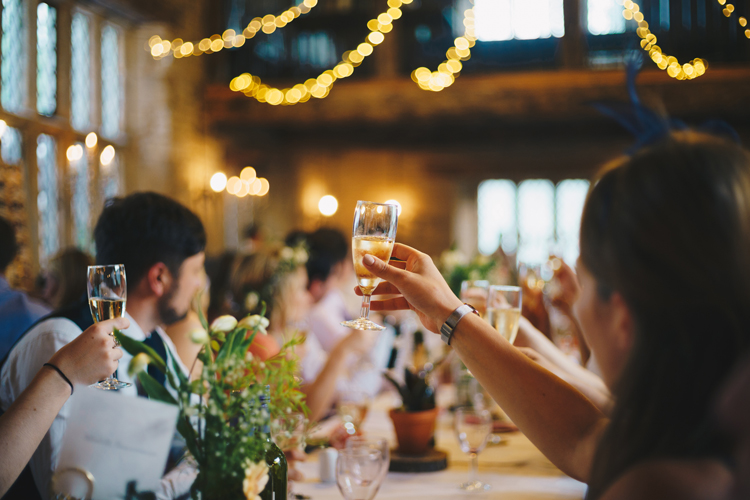 How can I reduce my wedding guest list?
Luckily, there are plenty of ways to reduce your wedding guest list. You might feel stuck now, but bare with us. These are just some of the ways:
Go through the list of people we have mentioned above, and work through those.
Create an A and B list. The A-list guests are the non-negotiables, the ones who are definitely invited, no questions asked. This list should be the max number of guests to invite. 
Note: as much as 20% of your A-list wedding guests won't make it to your wedding. Make sure your B-list can fill that number.
Consider the type of group you're inviting. Are they friends? Family? Parents' friends?
"If your parents are anything like mine, the rule of thumb is always: family comes first. Then, whatever space is left can be filled with friends. That's why it's important to have priority groups in your guest list."
Also Read:
9 Tips for creating a backup wedding guest list
Maybe you need to create a separate list of the guests you really want to invite, but your budget doesn't currently allow for it.
That's where the B-list comes in.
Tip #1:
Your A-list is for the wedding guests who are non-negotiable. Fill this list with the maximum number of guests your budget, and your venue allows.
Tip #2:
Send your A-list guest wedding invitations earlier than usual. This can be up to 3 months before the wedding day. Also make sure that the RSVP date is set early enough so that you can start making adjustments to your list.
Tip #3:
If your B-list guest wedding invites are too close to the wedding date, they will know that you thought of them last. Make sure you send it out early enough so people can still decide to attend. 6-8 Weeks before the wedding.
Tip #4:
Create your B-list early enough, so that you can decide who is on which list. Maybe you forgot about an A-list guest, and only thought of them when creating your B-list.
Tip #5:
Set a different RSVP date for B-list guests. If they get a date that has already passed, they will likely know that they are the "last-minute" guests.
Tip #6:
Prioritize your B-list, so that if a spot opens up on your A-list, you know who you want to add first. 
Tip #7:
Guests on your A-list and B-list shouldn't know each other too well, or socialize with each other much. This way, it's harder for them to find out on the wedding day and compare with each other which list they were on. Group guests on both lists in a logical way.
Tip #8:
Make sure you give your wedding guests enough time to RSVP. They obviously need to check their calendars, finances and other arrangements before they can decide to attend your wedding.
Also, you can only start adding B-list guests to the A-list after the A-list's RSVP date has passed.
For A-list guests, send out invites 12 weeks before the wedding, with the RSVP date 6-8 weeks before the wedding.
For B-list guests, send out invites 6-8 weeks before the wedding, with an RSVP date 3 week before the wedding. 
Most suppliers and the venue will need a final guest count 2 weeks before the wedding.
Tip #9:
Have a deadline for sending out B-list wedding invites. It will be much easier to keep track of who was invited and then, who RSVP'd. Don't fill in those last spots after the B-list RSVP date, as this will cause guests to become aware of the whole A-list, B-list and laughably, a C-list situation.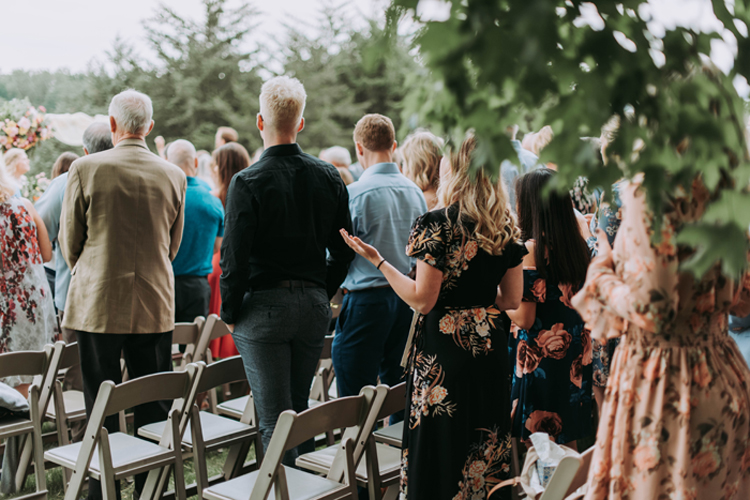 Also Read: