From wedding planning books and websites to wedding planners and apps, there are endless options to choose from. This help guide will provide you with a comprehensive overview of the best wedding planning resources available, so you can feel confident and prepared as you plan your special day.
Whether you're starting from scratch or just need a little help with the final details, this guide will help you find the tools and resources you need to make your wedding planning journey as smooth and stress-free as possible.
From selecting the perfect venue to finding the ideal wedding dress and everything in between, we've got you covered!
Finding the perfect wedding venue
Let's begin with the foundation of your celebration: the wedding venue.
Whether you envision an elegant ballroom affair, a rustic outdoor gathering, or a destination wedding on a breathtaking beach, our comprehensive list of wedding venue resources will inspire your imagination.
The Bride's Wedding Venue Workbook
Finding the ideal wedding venue sets the stage for an enchanting celebration that reflects your unique love story. That's why we've created
The Bride's Wedding Venue Workbook
– a comprehensive PDF designed to help you discover the venue of your dreams with ease and confidence.
⚠️
NOTE: The editable version of this workbook is included in the wedding planner templates (see below, under "Wedding Planning Essentials")
Wedding budget tools and tips
Of course, it's essential to keep your finances in check as you plan your big day.
Our budgeting tools and tips will empower you to create a realistic wedding budget, allowing you to allocate resources wisely and avoid overspending.
Editable Wedding Budget (Canva Templates)
⚠️
NOTE: The editable wedding budget is included in the wedding planner templates (see below, under "Wedding Planning Essentials")
Wedding Planning Essentials
Things you cannot go without – such as a detailed wedding planner!
Editable Wedding Planner Templates for Canva
Everything you need to plan your dream wedding is contained in the wedding planner Canva template bundle! From various worksheets, checklists, guides, and more, you can plan out every detail. You can edit these with a free Canva account and start creating your wedding planner at home!
Tips + Advice on having a wedding planner
Creating a website for your wedding
You can create a gorgeous, personalized wedding website which will have all the info for your wedding guests. Many of these websites will also help you to organize photos, guest lists, gift registries, and more. So nifty!
Minted – free wedding website to match your Minted invitations + $50 credit towards Minted wedding stationery

Basic Invite – free wedding website (multiple designs available)
Appy Couple – professional wedding suite + premium features
The Knot – free wedding website with tons of tools and features
Joy – free wedding website with many extra features for easy planning
Managing the bridal party
Managing the bridal party is a delicate and essential aspect of wedding planning that ensures a harmonious and enjoyable experience for all involved. Assembling a group of bridesmaids, groomsmen, and other attendants who will play significant roles in the wedding requires thoughtful coordination and effective communication. From the initial selection process to maintaining open lines of dialogue throughout the planning journey, the key lies in fostering a sense of camaraderie and teamwork among the bridal party members.
Timely communication about wedding-related events, dress fittings, and responsibilities helps keep everyone on the same page. As the wedding day approaches, managing the bridal party involves ensuring they are well-informed about the wedding timeline, their roles during the ceremony and reception, and any specific tasks they may have.
Here are some resources to help with all that:
Bridal Party Duties Bundle
This printable bundle is designed to streamline and clarify the responsibilities of each member of the bridal party, ensuring that everyone knows their roles and can work together seamlessly. The Bridal Party Duties Bundle includes beautifully designed printables for the Maid of Honor, Best Man, Bridesmaids, Groomsmen, and other attendants, with detailed checklists and timelines tailored to each specific role.
⚠️
NOTE: The bridal party duties is included in the wedding planner templates (see above, under "Wedding Planning Essentials")
All about wedding invitations and stationery
Order your wedding stationery online
Minted – gorgeous collection to choose from + free samples
Basic Invite – more pretty collections for all your wedding stationery needs
Tips + Advice on wedding invites and stationery
Wedding Gift Registry and Gift Guides
Choosing the right gift for someone can be a daunting task. However, here are some helpful lists, plus you can add some of these to the gift registry:
Other useful wedding things...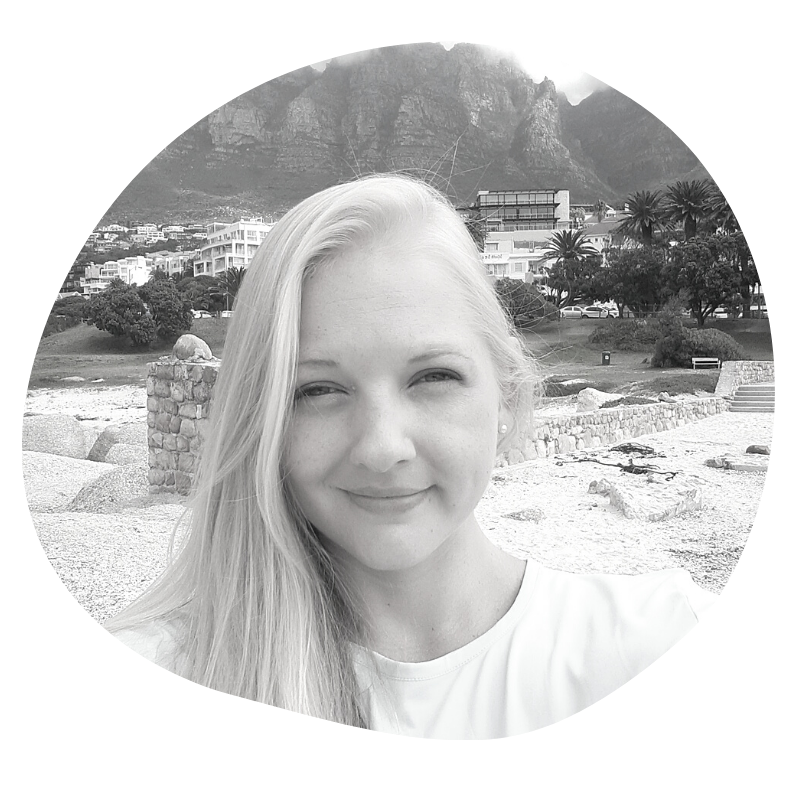 Born in Johannesburg, South Africa, Tanya Viljoen has been an active contributor and planner in the wedding industry since 2016. When not writing useful content for brides and wedding professionals, she can be found designing templates for her Etsy shop, TWCprintables.